Custom Sheds, Playhouses, and Garages in Bakersfield, California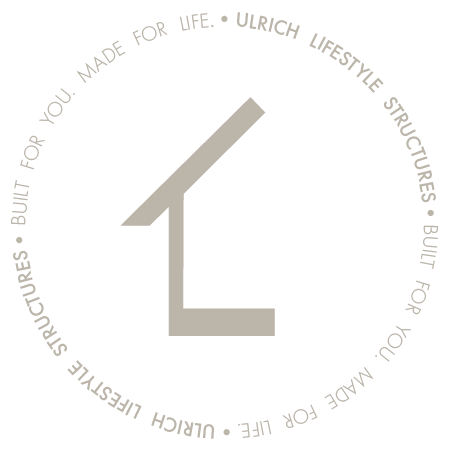 CA Contractors license #1051789
6601 Rosedale Highway
Bakersfield, CA 93308 
Looking for a shed or other structure in Bakersfield, CA?
You're in the right place!
Adding a shed or other structure to your property can give you extra storage space and add value to your home or business. No matter how you want to use your new Ulrich outdoor structure, we'll work with you to design and build the custom solution for you with the best materials and exceptional craftsmanship.
About Our Bakersfield Retail Center ​
One of the best ways to decide on what type of structure you want is to see and explore your options firsthand. That's why we're happy to feature a number of model sheds at our Bakersfield Retail Center for you to experience in person.
Pay our Bakersfield Center a visit; we're located at 6601 Rosedale Highway, Bakersfield, CA 93308.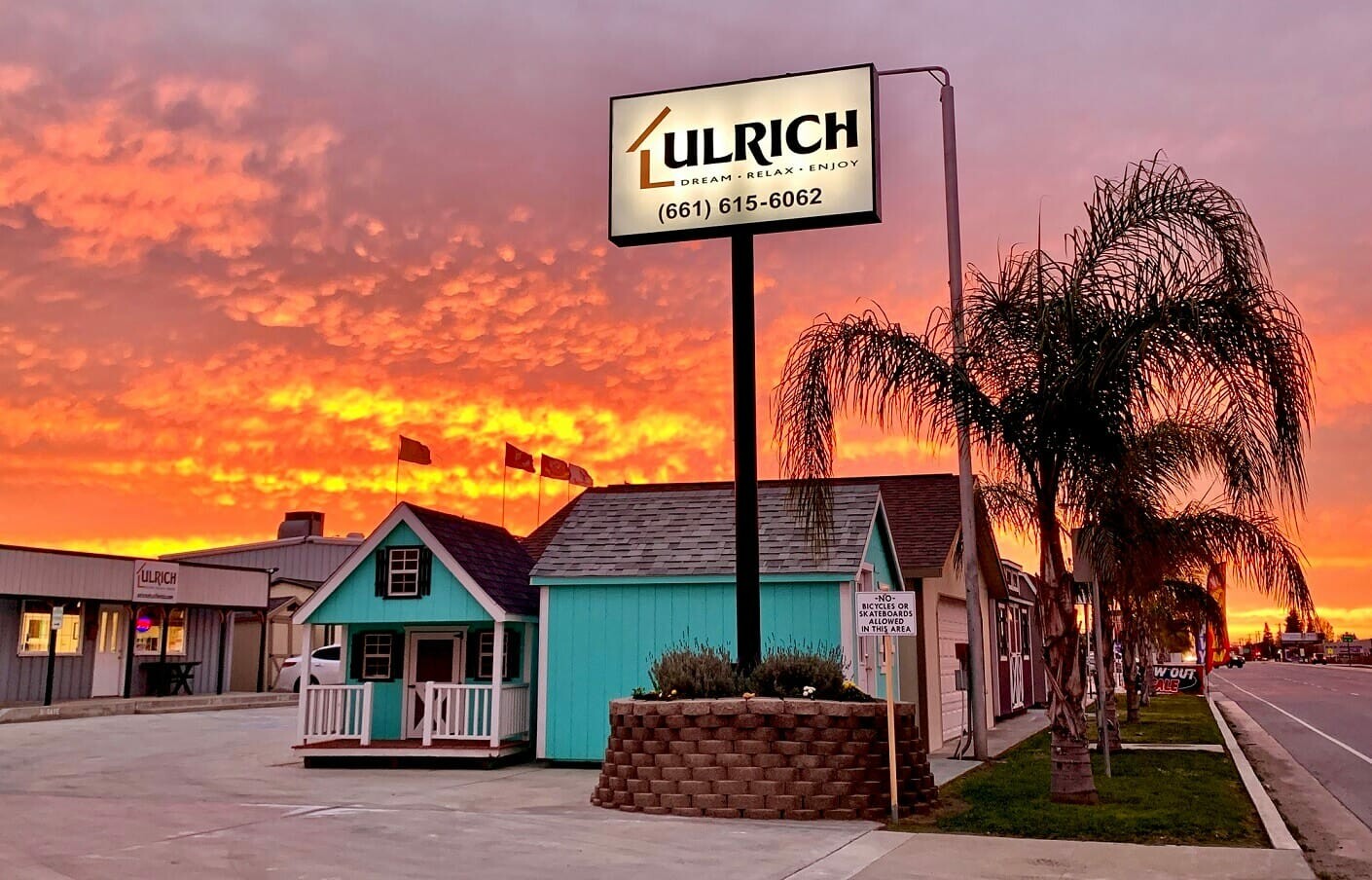 Ulrich's Proven Process in Bakersfield, CA
Through our proven process, you'll get a shed that meets your specific needs. We believe that our process is one of many things that sets us apart; we'll work with you to design, build, deliver, and install your custom shed with our proven process.
Get a Shed Design Consultation and Quote
It's easy to get in touch with our team and start working on a shed design for your Bakersfield property. Our design specialists will collaborate with you to learn what you need and want out of your shed before starting a design draft. Our customers' needs are a driving factor behind all of our designs, and we'll be sure to provide you with a quote once we get an idea of what you're looking for.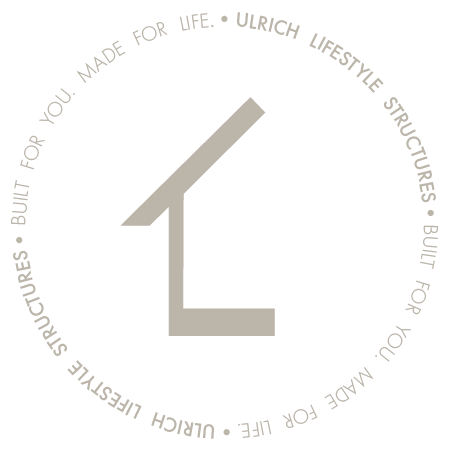 Pay for Your Bakersfield Structure
Once you're happy with the design of your shed, you'll be able to move forward with the process and make your first payment toward it! We make the payment process easy and hassle-free, and you can ask our design team about financing options, as well.
The Ulrich Team Will Build Your Custom Shed
Because we're committed to quality and craftsmanship, we build all of our structures onsite in our temperature-controlled facilities. We use materials of the highest quality to ensure your shed is built to our standards.
We'll Handle Bakersfield Delivery and Installation
When you work with Ulrich, you won't have to worry about getting your shed delivered and installed. We handle the process for you. Whether you've purchased a shed for your Bakersfield home or somewhere else, we'll work with you to determine when and where your shed gets delivered. With white-glove delivery and expert installation, you can rest assured that your shed will be ready to use as soon as our team leaves your property.
They were so easy to work with, very professional and friendly. "
Testimonials From Satisfied Bakersfield Customers

"In the past I ordered a shed from a nationally known company and was pleased with the product. That is, I was pleased until I ordered and received my Ulrich shed! That's when I saw the difference. My Ulrich shed was custom designed by me, not some predetermined model. It is constructed extremely well, built to my own specifications and perfect in every way. I won't go anywhere else and you shouldn't either!"
"Super fun! They can create anything with their barns, sheds and garages! Just ask them! They even have a rent to own program that is super easy! We love our loft shed!"
"Fabulous experience today at their office on Rosedale Highway. James Fugitt was the gentleman who helped me. Very knowledgeable about all of their sheds, barns & garages. My husband & I will make certain he is working when we purchase our shed. Thank you again."
With numerous structures available to explore in a variety of sizes and styles, you'll be able to find what you're looking for at our Bakersfield location. Want more information on customizations and other models? Just ask our helpful, friendly staff at the retail center.
Whether you want a new shed, garage, playhouse, or other backyard structure, our team will work closely with you to design and build the perfect structure.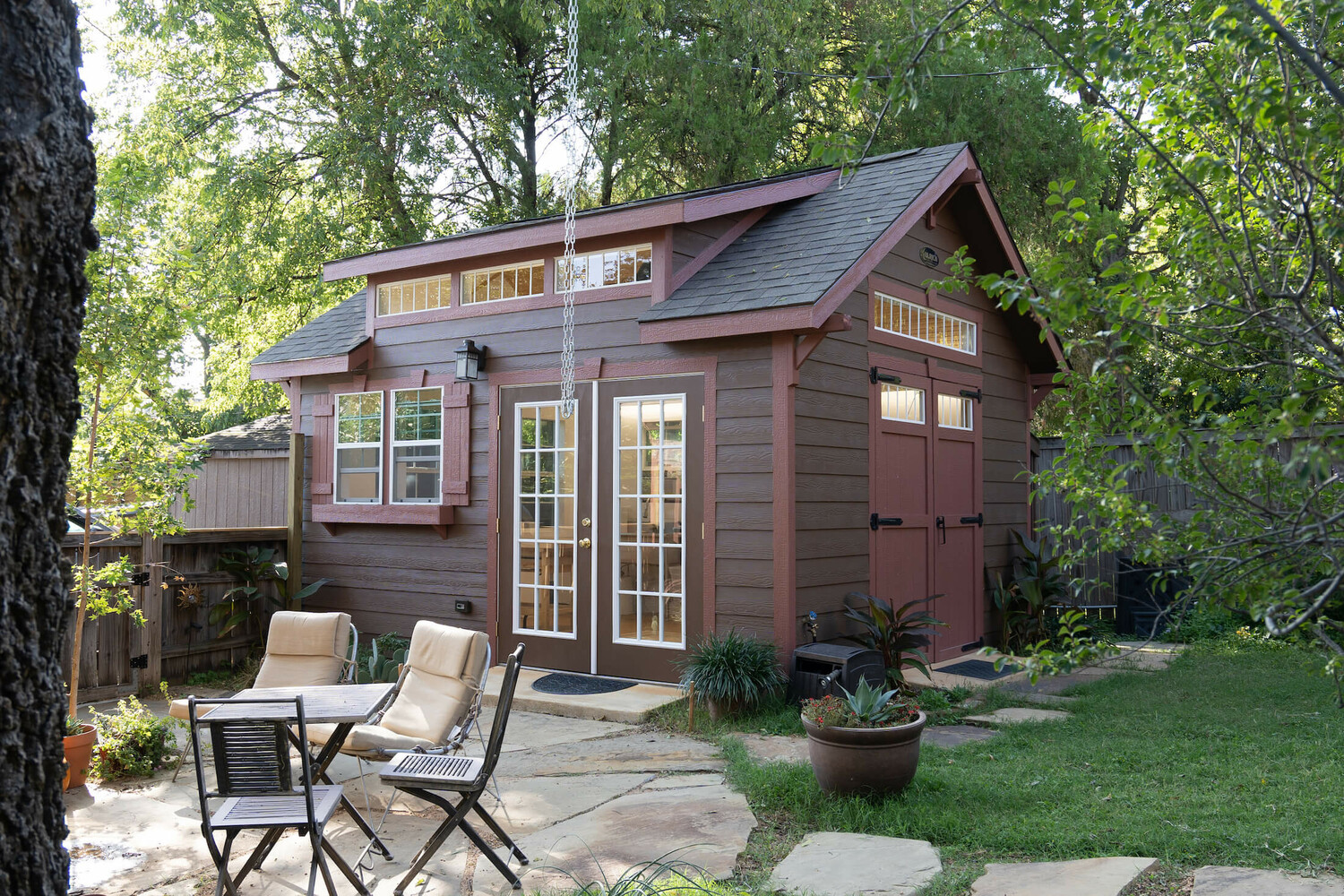 Need extra room to store your gardening tools? In the market for a private space to read, work, build, or play? No matter what you need, a custom shed from Ulrich can provide you with the private, sturdy space you want. We've seen our customers use our sheds as storage space, workshops, offices, guest houses, and more. The only limit is your imagination.
Get in touch with our team today to start designing the shed of your dreams!
Other Structures from Ulrich
A garage from Ulrich is a great addition to your home or business. Our offerings range widely in size and style, so check out our options below!
Learn More
Playhouses from Ulrich are perfect for your kids or grandkids who could use a personal space to play and grow. You can choose from a range of creative options with plenty of opportunities to customize the structure.