Custom Cabins in Cleburne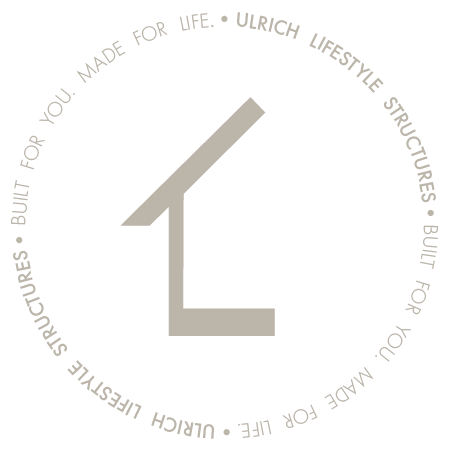 2000 Melissa Lane 
Cleburne, TX 76031
Looking for a shed or other structure in Cleburne?
You're in the right place!
Ulrich offers everything from storage sheds to man caves. Every structure is created with the utmost quality and attention to detail, meaning you'll receive a structure that's beautiful and last for all the years to come.
Welcome to Ulrich's Cabin Park in Cleburne!
About Ulrich's Cabin Park Cleburne
Our Cleburne Cabin Park is located just south of Fort Worth; you can find us at 2000 Melissa Lane, Cleburne, TX, 76031, the second driveway on the left once on Melissa Lane.
At this location, we offer complete custom log homes and cabins, park model cabins, floorplan log cabins, resort cabins, church camp cabins, and much more. Whether you're in love with the rustic log look, or you prefer the modern farmhouse vibe, we've got the custom cabin for you. 
Give us a call today to set up your free discovery and design consultation!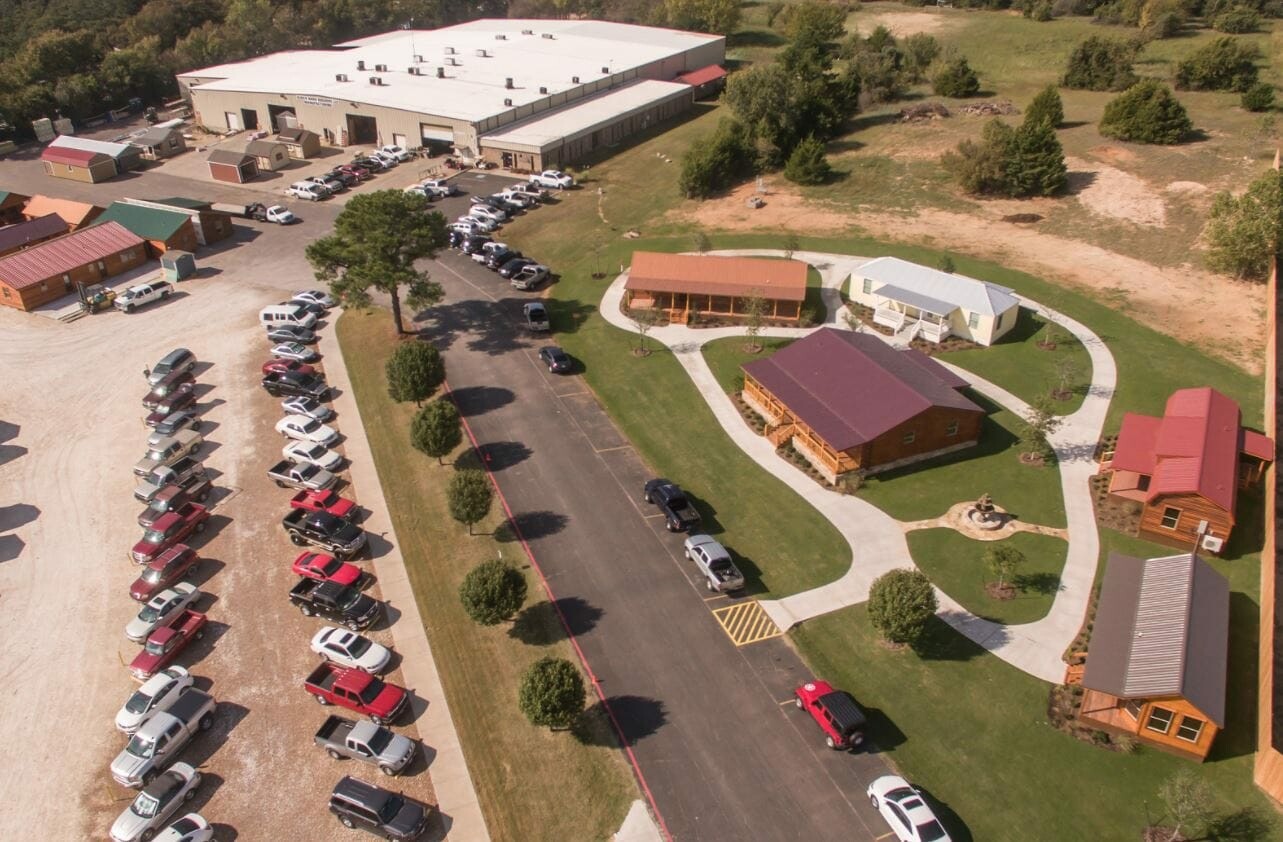 Our Proven Process in Our Cleburne Cabin Park
We take pride in our proven process and have worked diligently to develop and refine it for the sake of our customers. Our ultimate goal is to provide you with a cabin that meets your needs and suits your style.
Contact Us for a Cabin Design Consultation
The first step? Contact us to receive a free design consultation with our expert team. They'll be able to work closely with you to create the cabin of your dreams with the functionality that you need.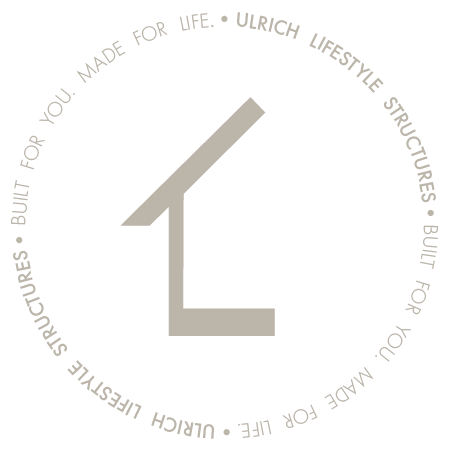 Schedule Your Cabin Design Call
We offer a free cabin design consultation to interested customers so we can get a sense of what you want and how we can achieve it. Our experienced team of designers will collaborate with you on the design and offer a quote so you know exactly what you'll get. It is our goal to make sure you are happy with your cabin, and we can better guarantee your satisfaction with a design consultation.
Buy Your Dream Cleburne Cabin
Once we've worked with you to finalize the perfect design, you can purchase your new cabin with our simple, stress-free process. If you are looking for financing options, you can speak with our designers to get more information.
We Handle the Cabin Construction
At Ulrich, we value quality and craftsmanship in our work. When you place your order, we'll build your cabin ourselves in our temperature-controlled facilities. Because we keep all construction and assembly in-house, we can guarantee the quality of your cabin from start to finish.
White-Glove Delivery and Installation from Ulrich
After we finish constructing your cabin, we'll connect with you to find the best time to deliver and install the structure on your property. With the date set, we'll take care of the rest, ensuring that your cabin meets our quality standards before wrapping things up.
They were so easy to work with, very professional and friendly. "
Testimonials From Some of Our Satisfied Cabin Park Cleburne Customers

"Wish I could award more than 5 stars to every member of the Ulrich team. From the time I walked through the factory front door to the first time walking through my cabin door, I was amazed by the attention to detail, craftsmanship and dedication to making my cabin a reality. I love my cabin lifestyle and knowing that Ulrich stands behind their product, ensuring my peace of mind."
"Our cabin took only 28 days to build. We just absolutely love our home. This is our 6th house we have owned but this is by far the most enjoyable. The insulation is phenomenal. It keeps our core set temperature and maintains it. The A/C and or heat barely runs through the day. Cars are always stopping to take pictures. Some will ask if this is a real cabin and the answer is... "Of course!" Very pleased and happy with this purchase. If we ever move, we'll buy another."
"We had a log cabin built by Ulrich in 2017. The process was top notch from beginning to end. We even asked for custom changes which were made. Ulrich was a great choice. We highly recommend them!"
"We have worked with Ulrich twice now to build our homes, and we could not be happier with the quality and service. The staff were truly committed to going above and beyond when necessary to build our dream cabins. Excellent product, excellent warranty. It's rare to find a company with such impeccable honesty and integrity! Time and again, their customer service exceeded our expectations. Everyone always comments on how beautiful and well-made our cabins are, and we proudly share our Ulrich story. A+++"
At our Cleburne cabin design center, we have a number of model cabins, cabin shells, floor plans, and more on display.
Work with us to create the cabin of your dreams by choosing elements from our selection of styles, sizes, and customizable features.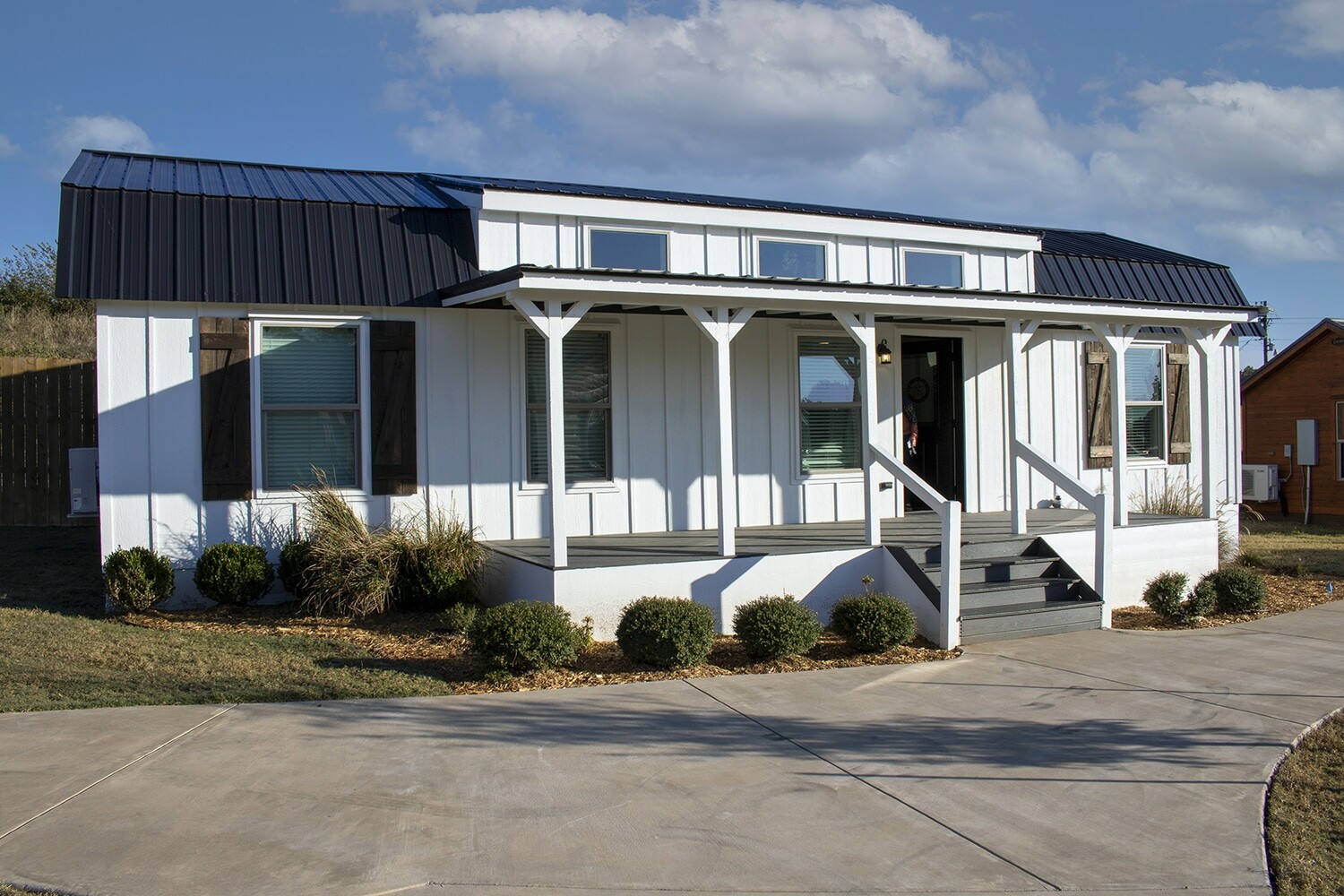 You can use your Ulrich cabin as a hunting lodge, guest house, vacation home, permanent residence, and more. Our team of experienced designers will collaborate with you to create a cabin design that matches your vision. With a cabin in Cleburne, TX, you'll benefit from a unique, well-crafted structure that looks great and meets all your needs. 
Visit our Cleburne Supercenter to browse our quality shed offerings. With a wide variety of styles, sizes, and customizations available, we're sure you'll find the perfect shed for your needs.
Learn More
In the market for a new garage, playhouse, or other outdoor structure? We're here for you. We'll work with you to create a durable, functional, and aesthetically pleasing structure that gives you additional space to store your belongings or play with your grandkids. Let us help transform your backyard with a structure that adds value to your home.