Custom Sheds, Playhouses, and More in Cleburne, Texas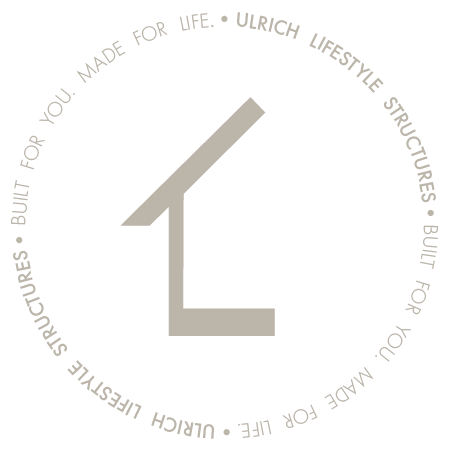 2075 E Henderson St.
Cleburne, TX 76031 
Looking for a shed or other structure in Cleburne?
You're in the right place!
Welcome to Ulrich's Cleburne Supercenter! You can find whatever shed or structure you need here, including she sheds, man caves, office sheds, and garden sheds. All our structures are manufactured with the highest quality materials using expert craftsmanship. Experience the Ulrich difference for yourself! 
About Our Cleburne Retail Center
Our Cleburne Supercenter is located at 2075 E Henderson St. Cleburne, Texas 76031.
We strongly believe that one of the best ways to decide which style and size of shed you want is to experience them firsthand. We have a variety of model sheds available so you can explore them inside and out. 
Ulrich's Proven Process in Cleburne, TX
Every single one of our sheds and other structures is designed using our proven process. We believe that this process is what sets us apart from the other shed sellers out there (and why we have so many glowing reviews!).
Contact Us for a Shed Design Consultation
The first step? Contact us to receive a free design consultation with our expert team. They'll be able to work closely with you to create the shed of your dreams with the functionality that you need.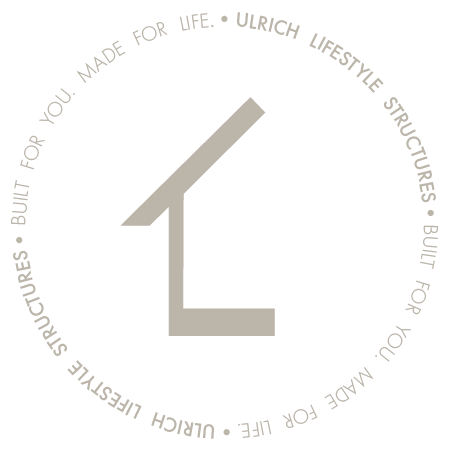 Receive an Initial Design Consultation for Your Shed
Your first step is to contact us for a design consultation and a quote. Our specialists will work closely with you to design the shed of your dreams. We take all your needs into consideration as we create the plans for your new structure.
Ulrich Builds Your Shed or Other Structure
The next step is to officially purchase your shed! We make paying for your shed easy and hassle-free. Our Cleburne customers have financing options available, too.
We Take Care of Cleburne Delivery and Installation
There's no need to worry about shed delivery and installation. If you're in the Cleburne area or beyond, we'll take care of it for you! Our talented team will work around your schedule and install your new shed or other structure at the most convenient time for you.
They were so easy to work with, very professional and friendly. "
Testimonials From a Few of Our Happy Cleburne Customers

"I am absolutely delighted with my Ulrich building. Jim White did a fabulous job working with us to customize the building so that I could have my "dream" cottage/she-shed. It was built onsite by an outstanding team. They do exceptional work. They truly live up to their company mission and values."
"Outstanding people and superior service! The driver was extremely courteous, knowledgeable and helpful! The staff did an outstanding job as well in assisting with the permit and delivery dates and times."
"Very knowledgeable sales staff, with tons of patience to make sure you really get what you want. Highest quality team and product."
"Just had my Ulrich shed delivered! Very friendly staff at every step, great quality shed and great financing options. Highly recommend!"
We have a wide variety of structure styles and sizes available in Cleburne, so you're sure to find what you need (especially with the help of our friendly staff).
We'll work closely with you to develop a shed or structure that's uniquely you! We have countless ways to customize our sheds.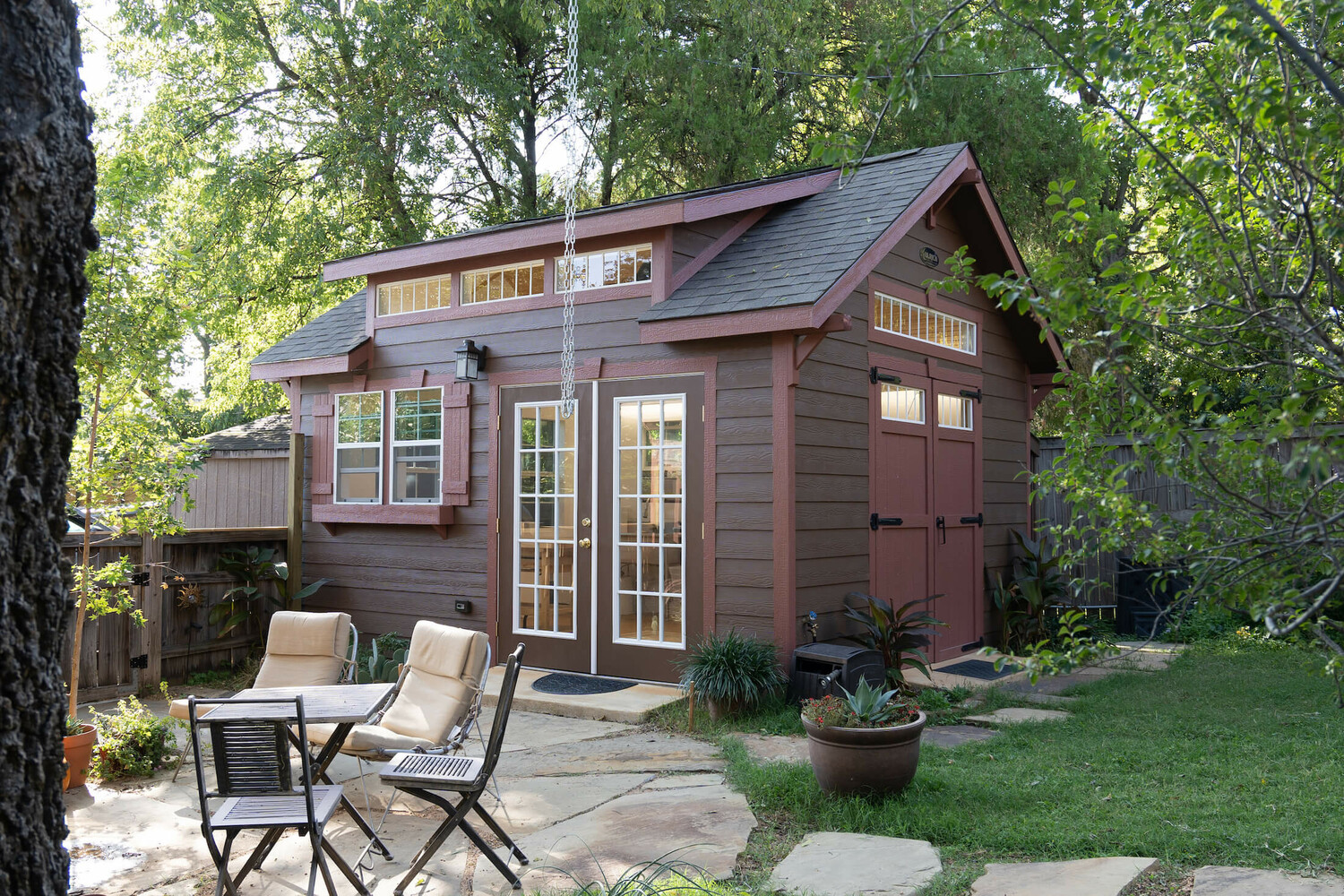 Whether you're looking for an office space or an area for crafting, we have the shed for you. Our sheds can be used in so many different ways, including:
She Sheds
Man Caves
Offices
Crafting Rooms
Potting Sheds
Storage Sheds
Gardening Sheds
Bicycle Sheds
And so many more!
Other Structures from Ulrich
Looking for a garage to add to your home or business in Cleburne? We have plenty of options and sizes available.
Learn More
Why not give your kids the playhouse of their dreams? We have plenty of options available that you can customize.
Learn More