Custom Sheds, Playhouses & Garages in Waynesboro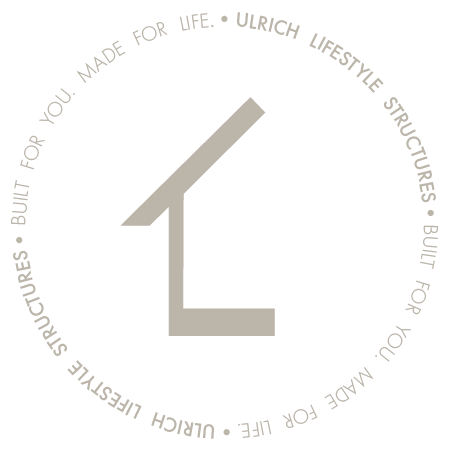 4154 Stuarts Draft Hwy
Waynesboro, VA 22980 
Looking for a shed or other structure in Waynesboro, VA?
You're in the right place!
Ulrich's Waynesboro Retail Center is the best place to find a shed to meet your needs. Whether you're looking for a storage shed, potting shed, office shed, she shed, or man cave, we have you covered! Our sheds can be used in almost any way you can imagine. 
About the Waynesboro Retail Center
The Ulrich Waynesboro Retail Center is located at 4154 Stuarts Draft Hwy, Waynesboro, VA 22980.
The best way to understand Ulrich's high quality craftsmanship and figure out what size or type of shed you want is to pay us a visit. That way you can experience our sheds firsthand! We have several sizes of sheds, as well as playhouses, available for you to take a look at.
Experience the Ulrich Difference yourself!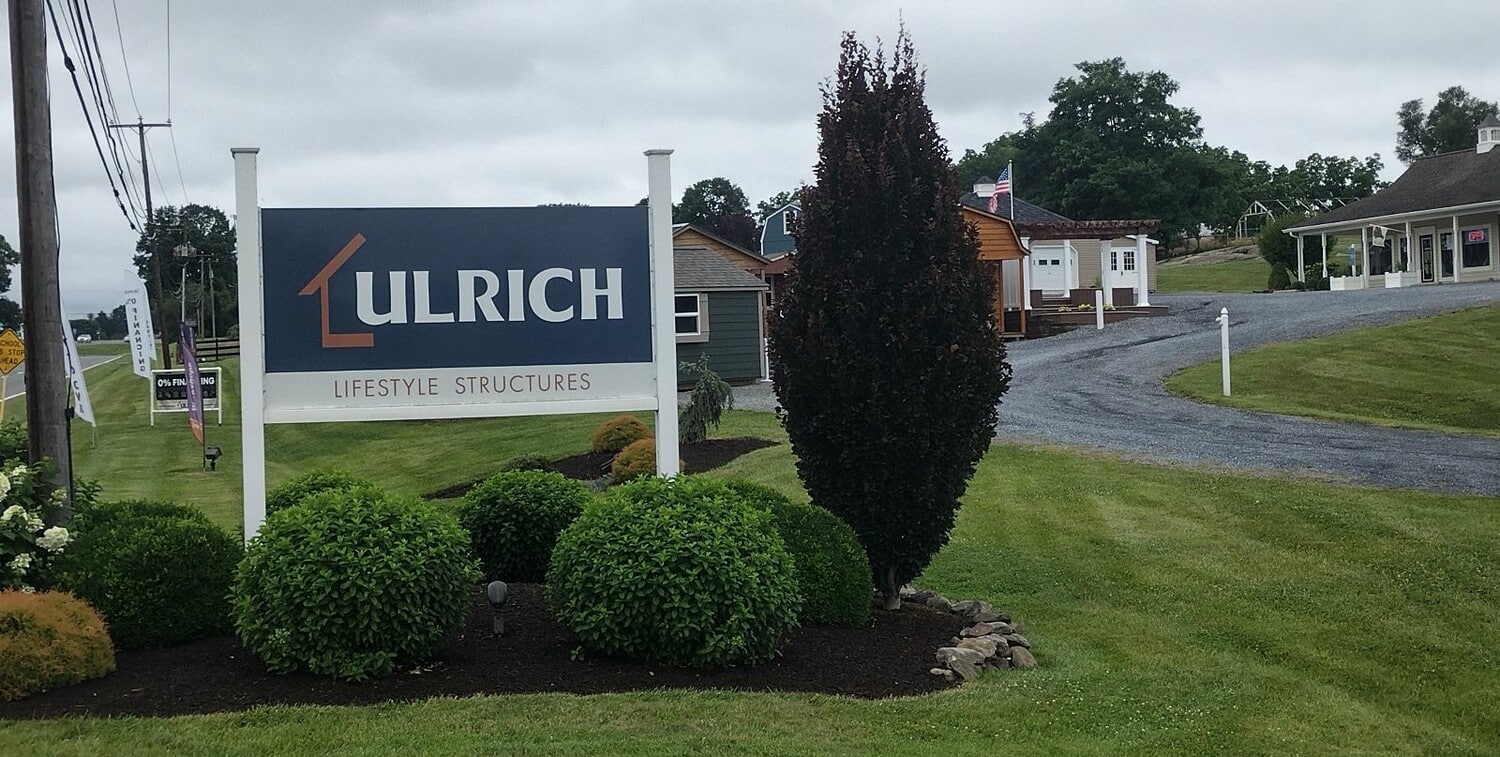 Ulrich's Proven Process for Waynesboro Sheds
No matter the location, all of Ulrich's retail centers exercise our proven process. We believe our unique, collaborative approach is what sets us apart from the rest of the shed sellers out there.
Contact Us for a Shed Design Consultation
The first step? Contact us to receive a free design consultation with our expert team. They'll be able to work closely with you to create the shed of your dreams with the functionality that you need.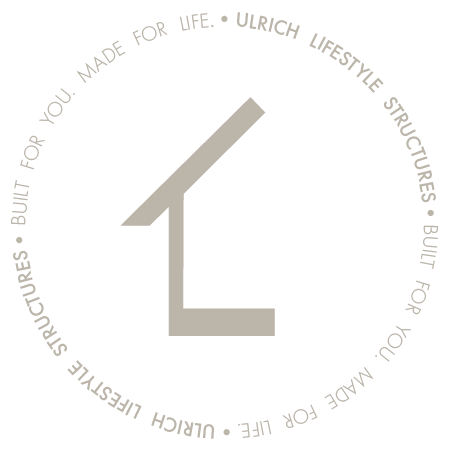 Receive a Consultation With Our Designer
Your first step? Reach out to us and talk to a friendly member of our team about what your dream shed looks like. Our designer will work closely with you to develop the right shed for your needs and yard.
Once you're happy with the shed design our team develops with you, your next step is to make the purchase. Our purchasing process is hassle-free and straightforward. We also have financing options available so you can enjoy your new shed as soon as possible.
Ulrich Constructs Your Shed
After you purchase your shed, we begin construction! To make things as easy as possible on you, we handle the entire construction and installation process. Our builders have years of experience so you'll receive a shed with unmatched quality.
Delivery and Installation
Once your shed is complete all you have to do is pick a delivery and installation date that works with your schedule! Our Waynesboro team will deliver your shed and ensure the process goes smoothly.
They were so easy to work with, very professional and friendly. "
Waynesboro Customer Testimonials

"We had great service getting our shed designed, it was built and delivered as promised and on time. The delivery team, Donovan & Trevon, did an excellent job of getting our shed set up. They were very prompt and professional. Very pleased with Ulrich."
"We had an excellent experience with Dustin helping us design exactly what we needed. He listened carefully to what we were using our building for and made suggestions to help us get everything the way it would be most useful."
"Great service from start to finish. Nice to work with on designing the building we wanted and ease of ordering. The delivery guys Donaven and Trevon did an excellent job of letting us know they were on the way and getting the building into our backyard and set up level."
"The shed's construction is far superior to any others especially those available through the big box chains. I would highly recommend this company!"
No matter the purpose of your shed, we have what you need to build the structure of your dreams. Ulrich offers a wide variety of sizes, styles, and additional features to customize your creation.
Our talented team will be happy to help you every step of the way.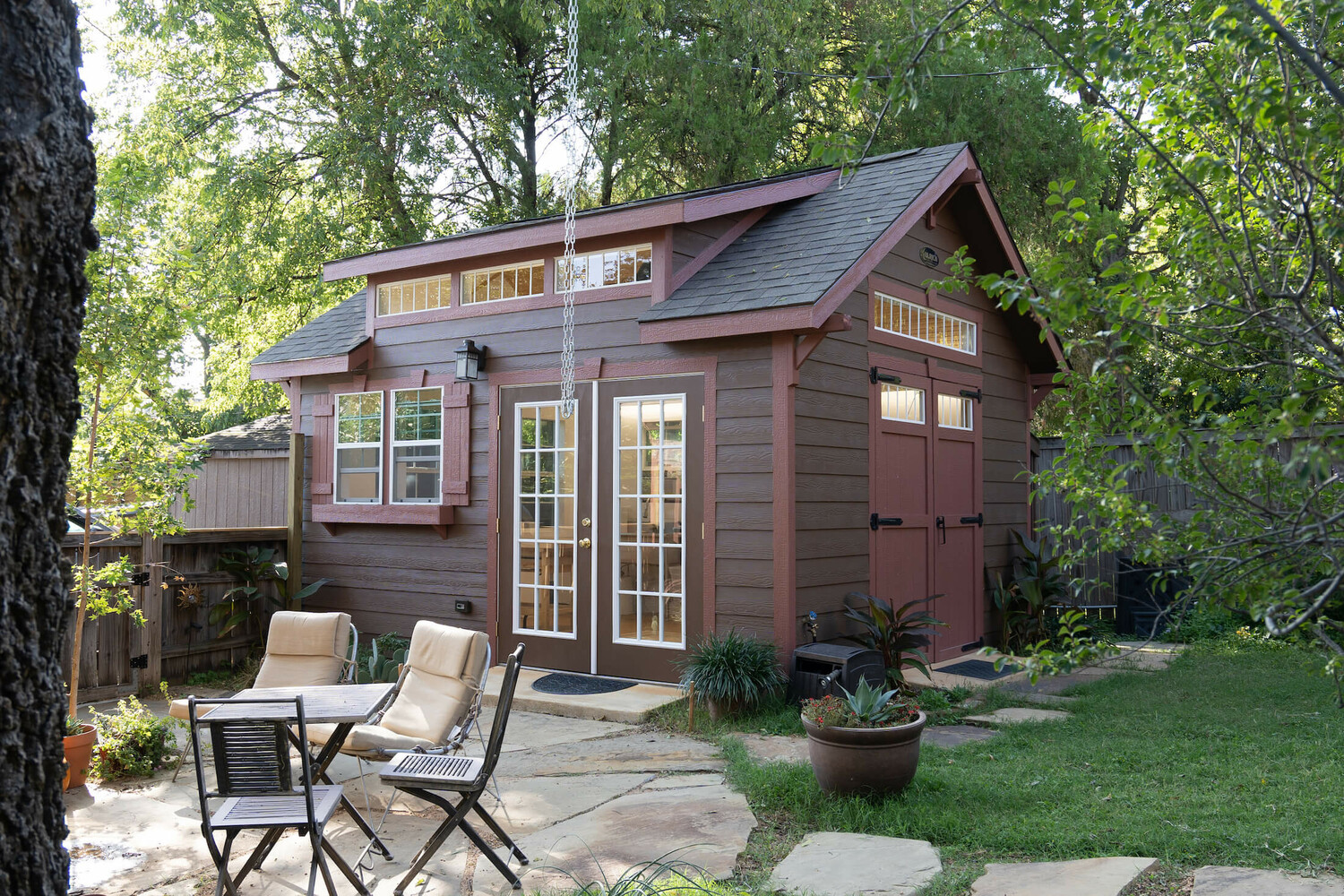 Sheds are our most popular offering in Waynesboro! You can visit our retail center to see different sizes and more yourself, or visit our website and learn more about us there.
If you're in need of a garage, Ulrich offers several options. These include one car garages, two car garages, and more!
Learn More
If you'd like to improve your hard with a pergola or provide your kids with a playhouse, we'd be more than happy to assist you. We design our playhouses and other structures with the same quality and care we apply to our sheds.
Learn More