Cabins are charming, inviting, and suit large families or solo inhabitants. Whether you like the idea of a sprawling cabin-style mansion overlooking sweeping vistas or a tiny house braced on a mountain, cabins represent all shapes and sizes.
You may think of a cabin in the woods as a small short-term home with minimal square footage. However, quaint cottages have gradually grown into spacious, luxurious homes ideal for year-long living.
Read on for more on why you may want to consider a cabin for your next home (and get ready to start packing).
Log & Traditional Cabin Homes
Cabins often have a rustic aesthetic, with unfinished wood interiors, exposed brick, and earth tones. 
Many cabin owners decorate their walls with hunting trophies and family heirlooms, but new cabin homes have a modern farmhouse look. 
If you have concerns about being too far away from civilization, have no fear! Cabins can be built nearby quaint mountain towns with everything you need. Furthermore, your kids and pets will love your cabin home. Creeks, hiking trails, and state parks are often no more than a few miles away.
A log cabin is an excellent choice if you're looking for something a little more luxurious but still close to nature. Log cabins have come a long way since the days of pioneers on the prairie. 
You won't need to worry about stability or longevity – log cabin builders use Western Cedar Log Siding and Western Red Cedar Lap Siding. Both are versatile and visually stunning and will last longer than the logs of yore.
Log cabins work well for those looking for something unique with old-world charm. Your log home will stand out from your neighbors, guaranteed.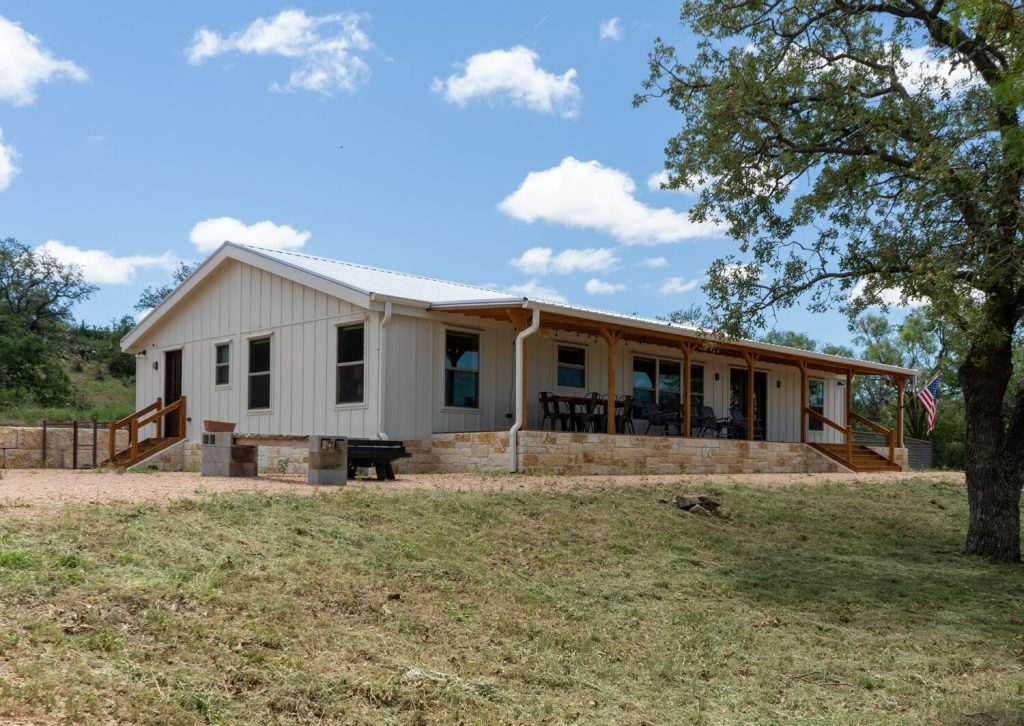 Hunting enthusiasts often use cabin homes as hunting lodges. Like the standard cabins mentioned above, hunting cabins are no longer primitive. Septic tanks, electricity, and running water are commonplace in modern hunting cabins.
If you have family members or a group of friends that love to hunt, a cabin home utilized as a hunting lodge is an ideal getaway for weekend excursions and a full-time dwelling. They have everything you need for daily living and the aesthetic appeal of traditional hunting cabins – just with more amenities.
Lake houses are perfect for families, couples, or singles that love nature and water but may not enjoy the tropical climate of the beach. Cabins built on a lake generally have private docks or marinas nearby. Fishing, swimming, and lounging lakeside are steps away from your front door.
Lake houses are popular with families and are a great option if you have kids. Find a family-friendly lake neighborhood near you for the ultimate lake lifestyle. Or, if you recently retired and want a quiet escape from the rush of city life, a lake house in a state or national park is a peaceful option. 
Anglers love cabins by the lake because they can go fishing whenever desired – without lugging a heavy boat behind the car or worrying about where to park.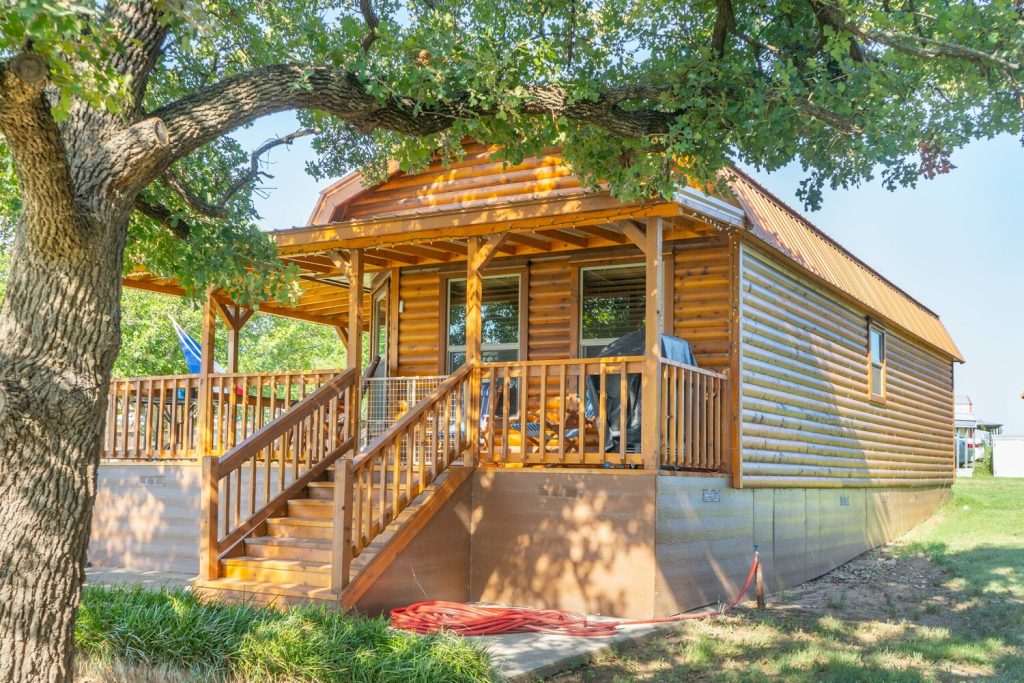 The general population loves cabin getaways. Honeymooners, families, and solo travelers will enjoy spending time at your peaceful respite. Through Airbnb, you can approve everyone who books a stay, ensuring your home receives the respect it deserves. 
Try making your cabin as unique as possible, with outdoor swings, rustic decor, or even a theme. For example, if your Airbnb cabin sits near a lake, you could use nautical home decorations. Mountain homes may prefer using faux fur rugs and antiques. 
However, the best part about renting out your cabin as an Airbnb (or a standard rental) is the income. While your cash flow may depend on what you charge for rent, you can potentially double your monthly revenue by barely lifting a finger. 
If an Airbnb sounds faintly too hands-off for you, you can also rent your cabin. You will be able to thoroughly vet and interview prospective tenants, verify income, and ensure the inhabitants are the correct fit. Rentals have the same positive income impact as AirBnbs but may work better for those that want long-term tenants.
Like most real estate, location is vital. Your Airbnb or rental cabin should be in a prime location that either takes renters on an off-the-grid adventure or gives them access to nearby natural attractions, like waterfalls, mountains, and local shops. 
Is there anything better than a mountain getaway? Using your cabin as a vacation or weekend home is perfect if you do not want to embrace cabin living full-time. Vacation homes also make excellent stays for working remotely. 
Cabins make top-notch vacation homes due to their charm and effortless vibe. A cabin home near a lake is a notably sweet spot for summer trips with the family – especially if you have a luxurious in-law suite. And, once you have an empty nest, a vacation home smoothly turns into a full-time dwelling.
If your travel tends to occur on weekends, you can use your cabin as a weekend home. A weekend home is similar to a vacation home and is in a vacation-friendly area, like the beach or mountains. 
You can rent out the cabin for the remaining days of the week or keep tabs on the property from afar. Either way, knowing you have a soothing retreat arranged every weekend makes Mondays remarkably better.
Cabins are versatile and unique living spaces with plenty of uses. Whether you want a new long-term home or a vacation spot, a cabin gives you more freedom and space to relax. You can earn extra income from a rental or Airbnb, plan a stay during hunting season, or try your hand at paddleboarding on the lake.
Gone are the days of primitive cabin stays or full-time homes without electricity. The modern cabin homes of today have everything you need to call home. If you want to get out of the city and into the great outdoors while remaining comfy, a cabin is perfect for getting away and enjoying the stunning world around you.