Firstly, what exactly is a she shed? We'd like to define it as a dedicated space apart from the home that is set up for you to use to your heart's content. A she shed will look different for every woman depending on her style and how she plans to use the shed. Some popular ideas are a gardening or potting shed, a writer's workshop, a craft shed, or even a spa! The beauty of a she shed is that you can tailor the design to your specific tastes and create a special space just for you.
There are many different types of she sheds. Let's explore some adorable she shed ideas including:
A Garden Shed

A Writer's Workshop

A Craft / Hobby Shed

A 

Spa

A Relaxing space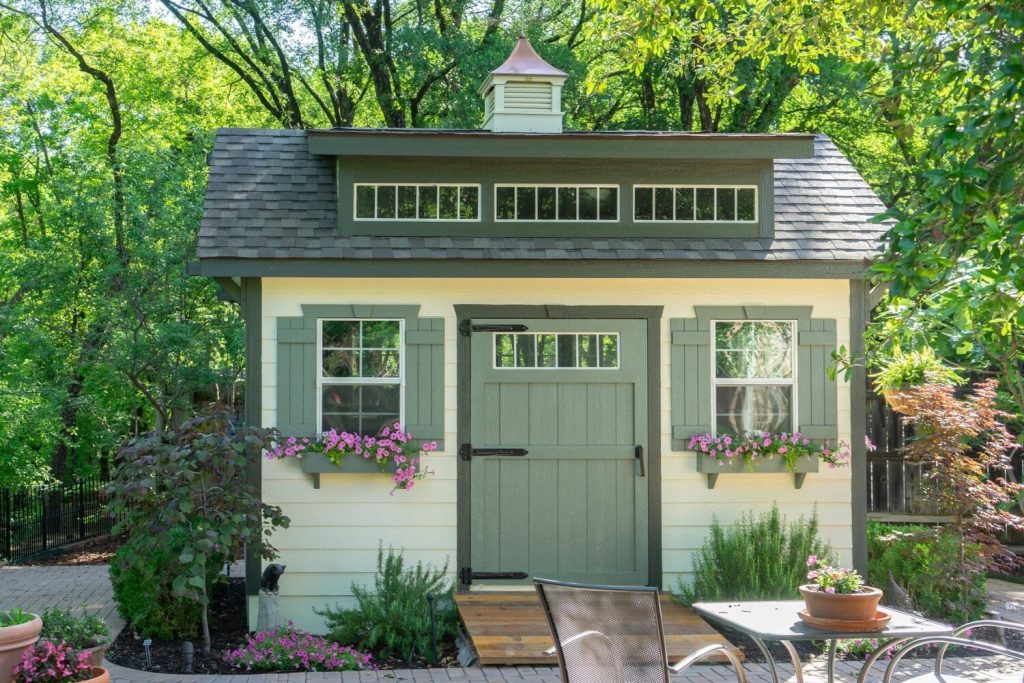 Perfect for the woman with a green thumb, a garden she shed can store gardening tools, supplies, seeds, and outdoor decor. It could be set up with racks for hanging tools and setting up plants.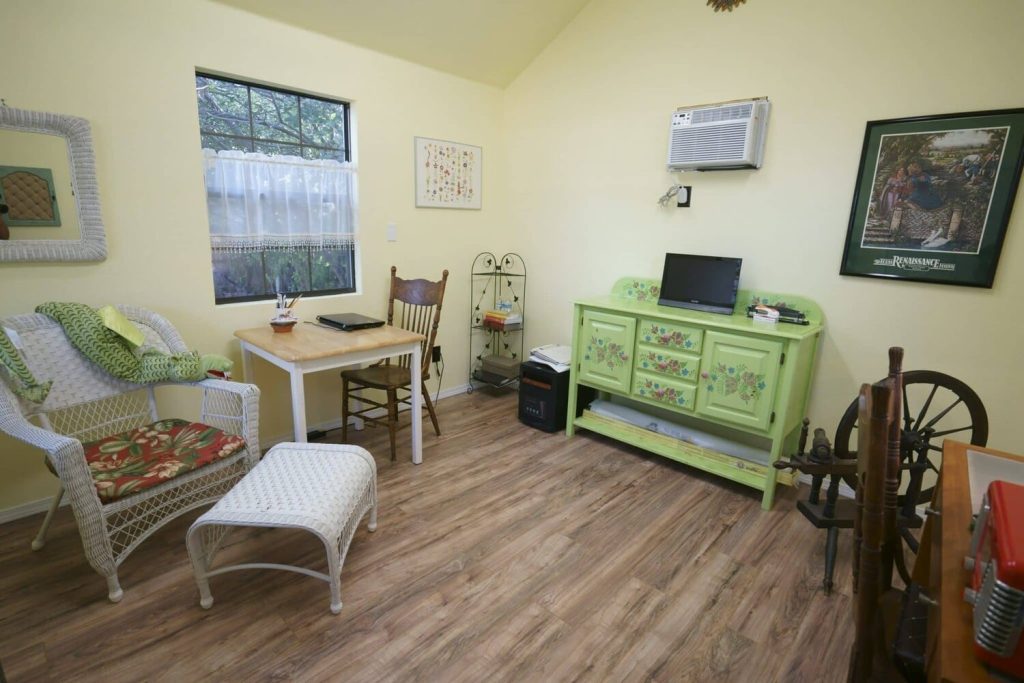 Whether you are a creative writer, a poet, or a novelist, think about having a space dedicated solely to your writing work. You could spend time each day working toward your writing project in the comfort of your writer's workshop.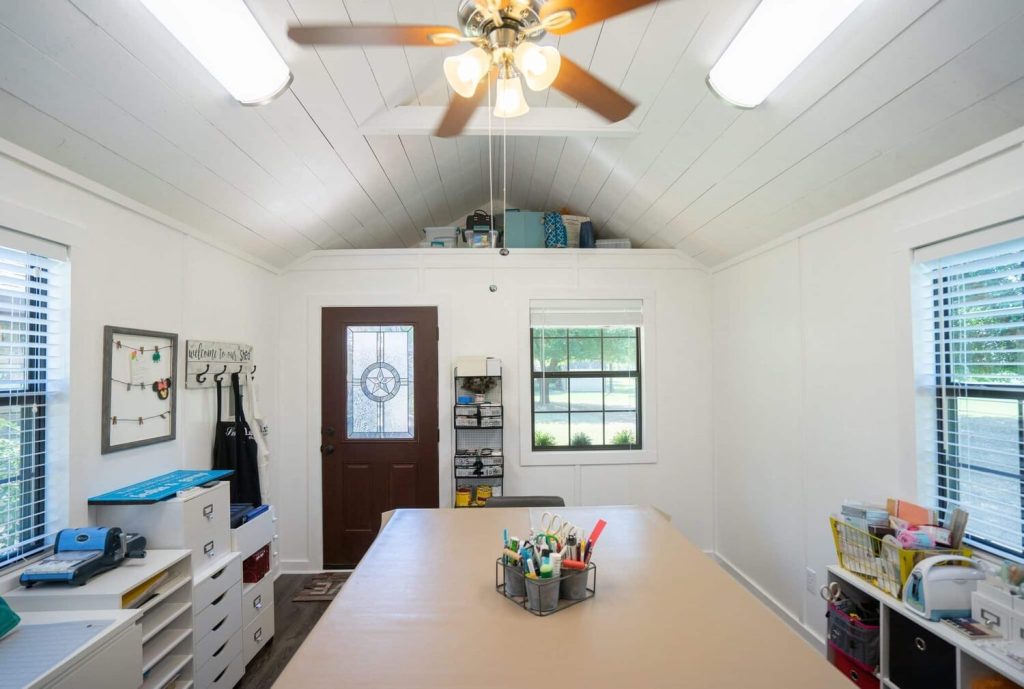 A craft/hobby shed is organized neatly with drawers, bins, hooks, and shelves to optimize space and store craft supplies. You could be a jewelry maker, a seamstress, a stationary card maker, or any kind of craftswoman and have a personalized space set up for your projects.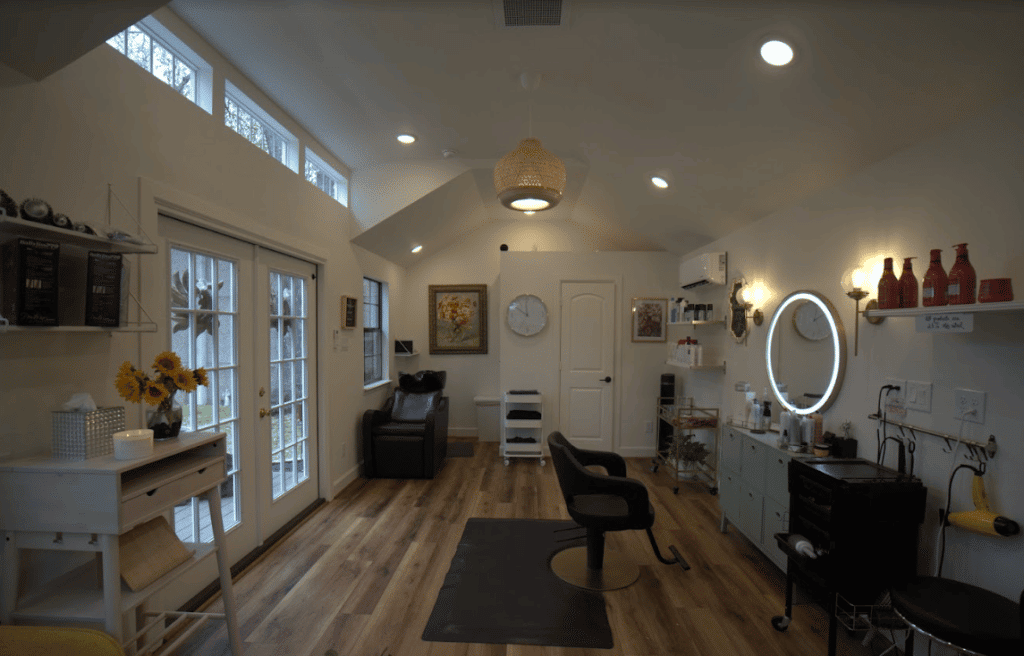 A unique set up for a she shed is a spa! Having your sink, styling tools, hair products all in one accessible place is perfect to run a home spa business or just as your side hobby.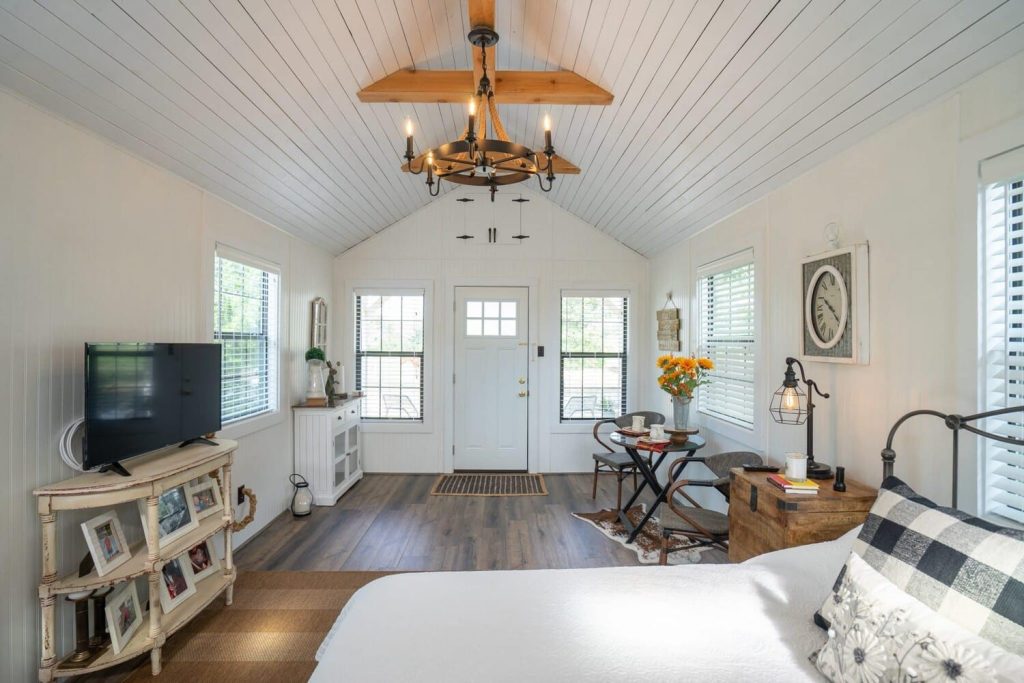 Need we say more? This comfortable space is perfect for resting, relaxing, and recharging. Complete with a bed, dresser, bookshelf, TV, it's a home away from the house! 
How will you use your she shed?
Whether you use one of the ways we highlighted in this article or have your own ideas, designing your custom she shed is an exciting experience. Browse our gallery for more image inspiration. Discuss with your designer your vision and they will configure the space of your dreams!