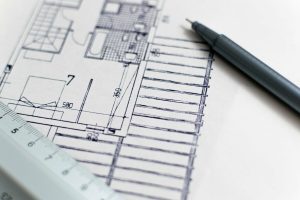 SAME MODEL, DIFFERENT OPTIONS
When it comes to buying a car, you're already familiar with the concept of different option levels. A car with base trim might have the basic stereo system. Go up to the next trim level, and you get the upgraded stereo. Go up to the highest level, and you get the upgraded stereo, along with the fancy navigation system and all kinds of internet and bluetooth connectivity.
LEVEL UP (OR DOWN) TO THE SERIES THAT FITS YOU
When it comes to sheds, we know that not everyone needs or wants the highest series. The base series is perfect for lots of our customers who will primarily use their building for storage. On the other hand, when you're creating a fancy she shed or art studio, our highest series is a real head turner.
Select: Everything you need, nothing you don't. This budget-friendly series is carefully designed to dependably get the job done, without the extra bells and whistles. Comes with our solid 10 year warranty.
Signature: Step up to the most popular choice for customers who love a terrific quality building, while multiplying performance and value. Comes with our excellent 15 year warranty.
Limited: Max out your shed with a ton of high end features and head turning beauty. Our topline series easily out-classes all the sheds in your neighborhood. Comes with our elite 20 year warranty.
MIX AND MATCH LEVELS
With most cars, trim levels come in packages. For instance, if you choose the highest trim level, you're getting the navigation system and the leather seats. Even if you would prefer cloth seats over leather, you're out of luck. If you want the navigation system, you're going to have to pay for the leather seats as well.
At Ulrich, we do it differently. We allow you to choose different series levels for different parts of your shed, so that you have an amazing ability to customize your structure to your needs.
For instance, let's say that for your motorcycle hobby, you've got massively heavy tool chests. You can upgrade your shed to include our top of the line framing which includes our heavy duty floor system, but you can keep the rest of the shed at a lower exterior trim package, in order to stay within your budget. 
Foundation and Framing: Choose how the "bones" of your shed are constructed. Higher series levels have tighter stud and joist spacing, perfect when you want that really heavy duty construction.
Security and Climate: Customize the ventilation system and security package for your building. Higher series levels allow increased ventilation and feature more theft resistant door hardware.
Exterior Trim: Choose how fancy your shed looks on the outside. Higher series levels feature steeper roof pitches, wider eaves, and wider trim along the edge of your roof.
WARRANTY
The overall warranty of your shed is determined by the component with the shortest warranty. 
For instance, if your Foundation/Framing and Security/Climate components are the Limited Series (20 year), but your Exterior Trim is the Signature Series (15 year), the overall warranty on your building will be 15 years.
Bottom line, it allows you to get a shed that precisely matches your needs and your budget. Rather than being locked into a certain trim package, you can choose individual trim levels in order to get the perfect shed.