Are you feeling overwhelmed by the demands of everyday life? Do you dream of escaping to a place where you can unwind, relax, and rejuvenate? Look no further than Ulrich cabins. Our luxurious cabins offer an extraordinary getaway experience with a multitude of benefits.
Escape to nature's embrace
One of the most significant advantages of Ulrich cabins is the opportunity to escape the hustle and bustle of city life. Imagine waking up to the soft rustle of leaves and birds chirping. Surround yourself with majestic forests, serene lakes, or breathtaking mountain views, depending on your preference. Indulge in peaceful walks, bask in the warmth of campfires under the starry sky, or relish in the sounds of silence. Nature's embrace at an Ulrich vacation cabin offers the perfect opportunity to recharge your soul.
Reconnect with loved ones
Quality time with loved ones is often sacrificed in today's fast-paced world. Ulrich cabins provide the perfect setting for reconnecting with family and friends. Whether you want to enjoy a family vacation, a romantic getaway, or a bonding experience with friends, our cabins offer a cozy and inviting space for creating lasting memories. Relax in front of a crackling fireplace, play games, have meaningful conversations, and enjoy togetherness that strengthens your relationships.
Kirk and Amy Zambetti had always dreamed of owning a vacation home where they could escape the hustle and bustle of the city and spend quality time with their family. They knew what they were looking for: a beautiful piece of Texas countryside where they could relax, make lasting memories, and enjoy quality time together.
They started their search in the Hill Country near Art, Texas. The picturesque views, rolling hills, and rugged terrain caught their attention, and they knew that this was the place they wanted to be. Their next challenge was to find the perfect vacation home.
Initially, they considered buying a pre-built home but realized that customizing their vacation cabin was the way to go. The idea of having their design crafted to their specific requirements was too alluring. And that's where Brian Winkle, their Ulrich Cabins structure adviser, came into the picture.
Working with Brian proved to be a game-changer for the Zambettis. Despite their initial fears and doubts, he was experienced and made the customization process look seamless. Brian walked them through each phase of the design process, explaining their options and answering any questions they had along the way.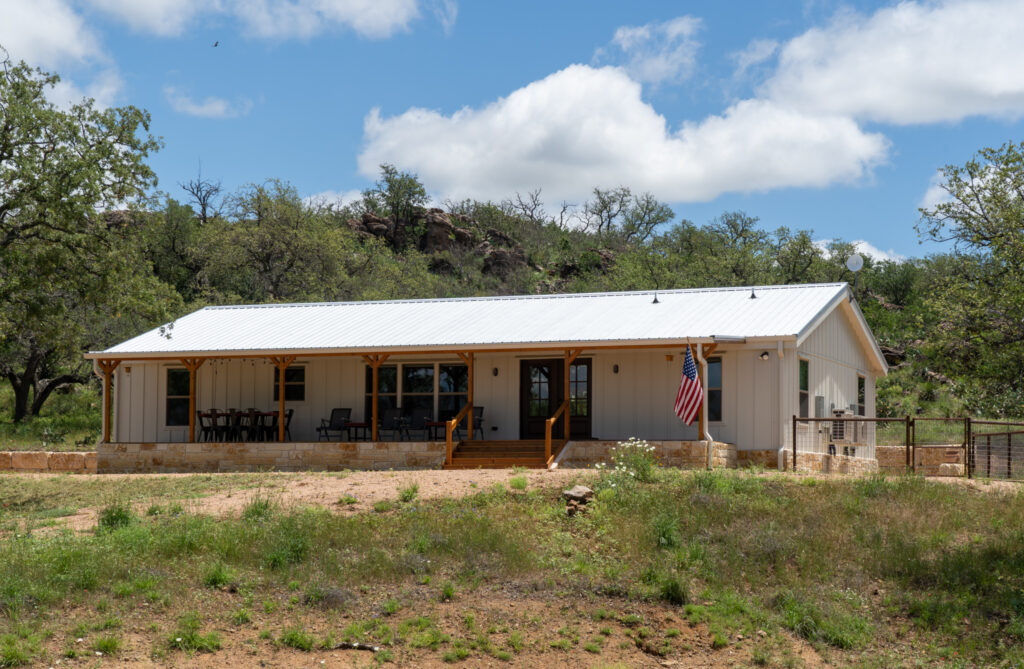 The final design of their vacation cabin was stunning. Kirk and Amy wanted a home where they could move right in without the headache of long-term construction but still have a personalized space that could house their whole family. They settled on a spacious 32×56 cabin that allowed plenty of room for their kids to play and grow while keeping a rustic, cabin-style look.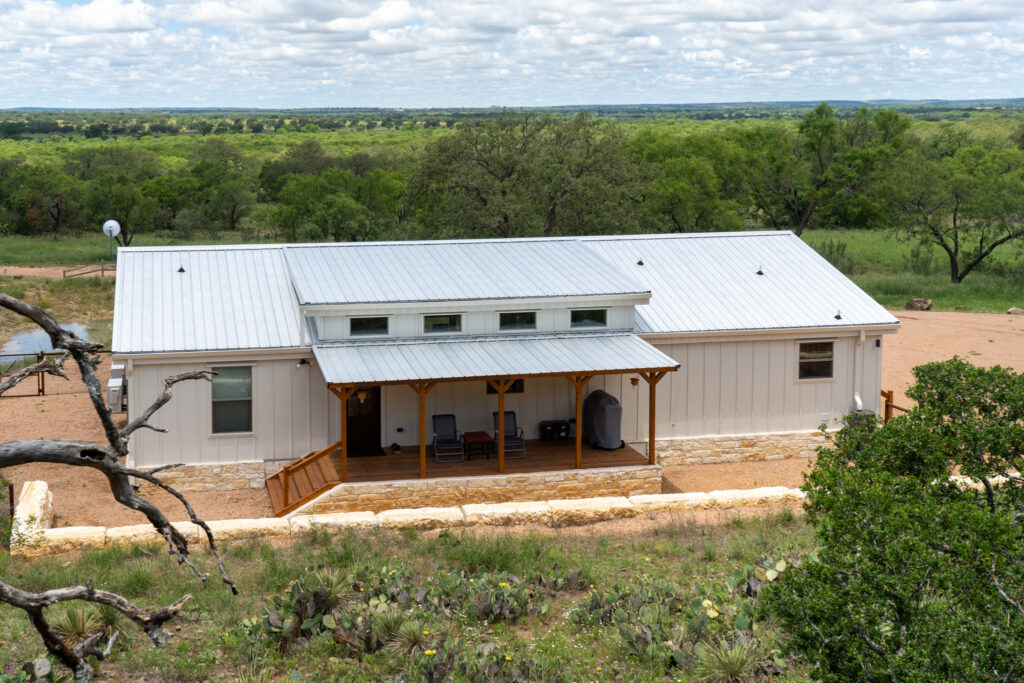 Once the design was complete, the actual building of their new cabin took very little time. And the result was stunning: the custom vacation home met and exceeded all their expectations.
Unplug and Recharge
Technology has become an integral part of our lives, but it can also be a source of stress and distraction. Ulrich vacation cabins offer the opportunity to unplug from the digital world and recharge your mind and body. Leave your smartphones and laptops behind and immerse yourself in the present moment. Engage in outdoor activities such as hiking, fishing, or simply lounging on the porch with a good book. You'll be amazed at how reconnecting with nature can rejuvenate and refresh your soul. 
Indulge in luxurious comfort 
At Ulrich, comfort and luxury are paramount. Our cabins are thoughtfully designed with your relaxation and enjoyment in mind. From cozy fireplaces and comfortable furnishings to fully-equipped kitchens and spacious bedrooms, every detail is meticulously crafted to ensure comfort. Enjoy modern amenities while feeling connected to the natural surroundings, creating a truly luxurious retreat experience.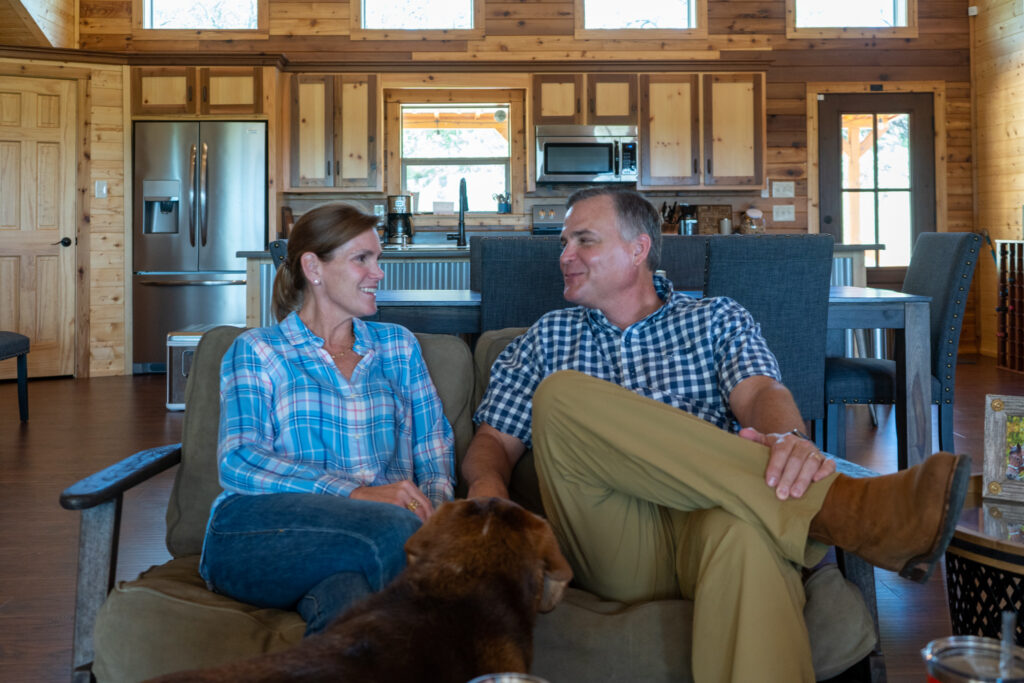 Home away from home
Each Ulrich cabin is thoughtfully designed to provide all the comforts of home. Step inside your cabin to find rustic elegance paired with modern amenities. Enjoy the warmth of a crackling fireplace on a chilly night, or relax in a cozy reading nook overlooking a mesmerizing view. With fully equipped kitchens, spacious bedrooms, and private bathrooms, your cabin becomes your little haven. Soothe your senses with a warm bubble bath, share delightful meals around a wooden dining table, and feel instantly at home in the heart of nature.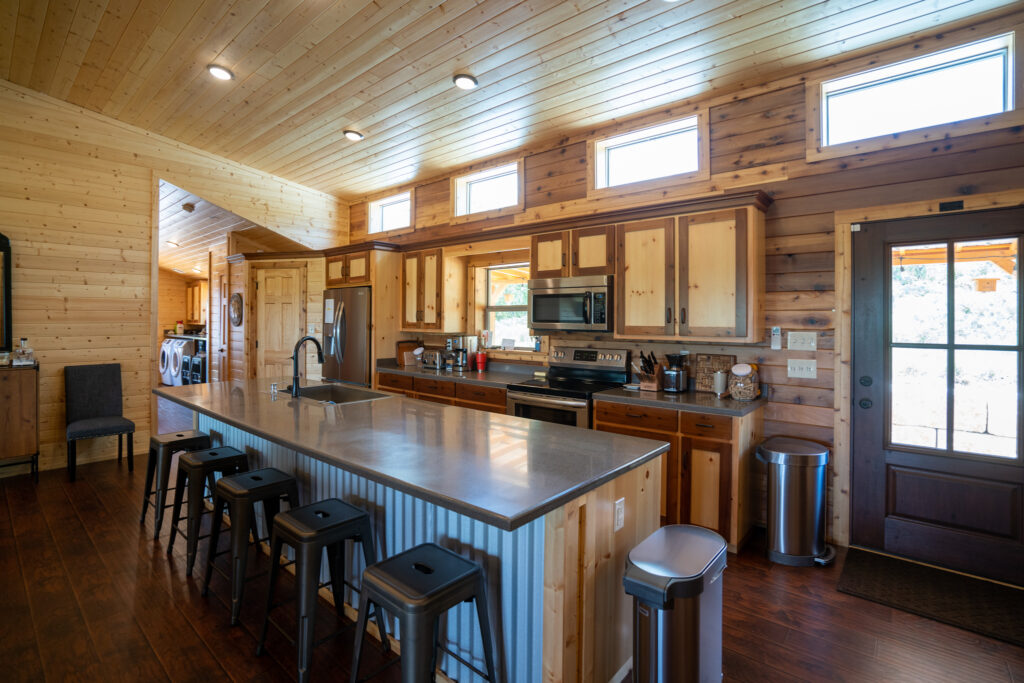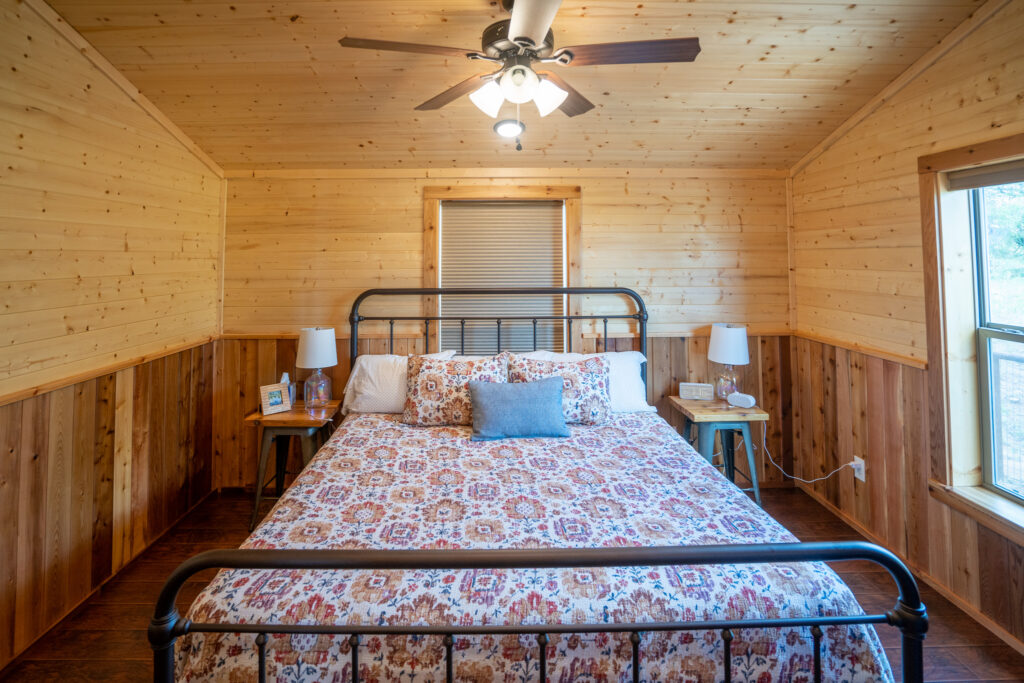 Consideration
Our team specializes in crafting cabins tailored to your needs. With four distinct cabin series, we pride ourselves on providing exceptional craftsmanship and meticulous attention to design. You can choose from The Rocky Ridge Series, The Bear Lake Series, The Homestead Series, and The Moose Creek Series, each boasting a blend of rugged allure, contemporary coziness, and top-tier endurance. Trust us to deliver the ideal cabin to fit your desires.
Conclusion
Discover the benefits of Ulrich cabins for yourself. Escape the chaos of everyday life, reconnect with loved ones, unplug from technology, find peace and well-being in nature, and indulge in luxurious comfort. Make memories that will last a lifetime in our cabins' serene and enchanting surroundings. Contact us and build your dream cabin today.