When it comes to owning a lake house, many people imagine peaceful days by the water, basking in the beauty of nature. But for Craig Scott, his lake house experience took an unexpected turn when he discovered that his small carport was no match for the challenges of keeping his boat and truck clean. This is where the story of Craig's transformation begins, and the solution he found with Ulrich is nothing short of remarkable.
The Carport Dilemma 
Craig's lake house, located in Lake Bridgeport near Chico, Texas, was a slice of paradise. However, the serenity was disrupted by the daily battle against leaves and dirt. His carport couldn't protect his boat and truck from the elements, leaving him searching for a better solution. But in rural Texas, finding contractors to handle framing and concrete work took a lot of work.
The Google Search That Changed Everything
Undeterred, Craig turned to Google for help. He searched for "garages" and stumbled upon Ulrich, a company renowned for its custom garage solutions. The decision to contact them was a game-changer.
Eager to explore this option further, Craig called Ulrich and found himself speaking to Dustin Young, an Ulrich garage consultant who turned out to be incredibly accommodating with his schedule. This was the beginning of a partnership that would see Craig's vision come to life.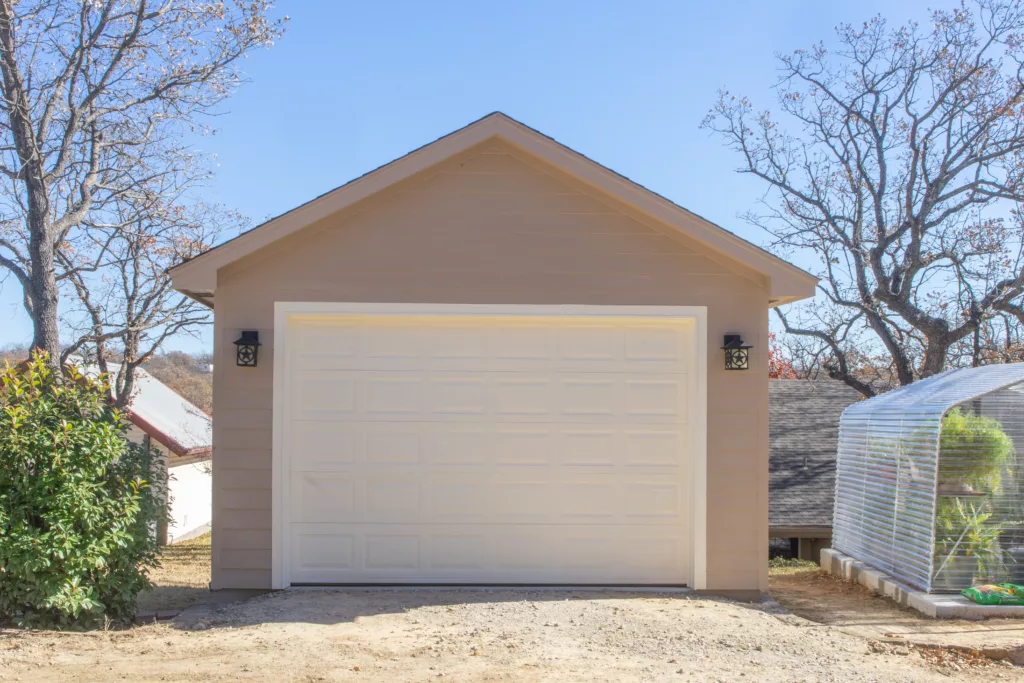 From Carport to Custom Garage
Initially, Craig planned to replace his 16×20 ft carport with a single-story garage of the same size. However, he also had another goal in mind – to park his Ford F150 inside the garage during inclement weather for extra protection. Realizing that his truck measured around 20 ft in length, Craig decided to increase the garage's size to 16×25 ft to accommodate both his boat and truck comfortably.
A Smooth Transformation
Once the site was ready, construction progressed smoothly, except for a minor hiccup due to rain. What stood out to Craig was the professionalism and tidiness of the crews who poured the concrete slab and framed the structure. The attention to detail and precision were precisely what he had hoped for.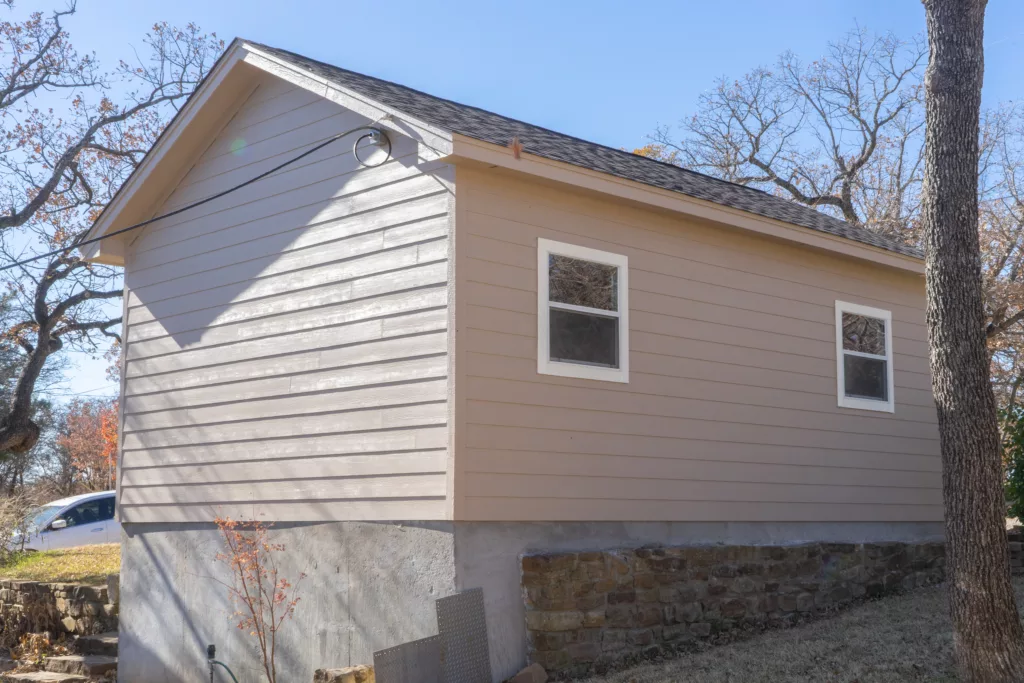 Turning Dreams into Reality
With Ulrich completing their part of the project, Craig went ahead and had electricity installed. His plans include insulating the building with spray foam and adding finishing touches like shelving and a designated space for his tools. He's even planning to install shutters that match his house, creating a seamless and aesthetically pleasing look.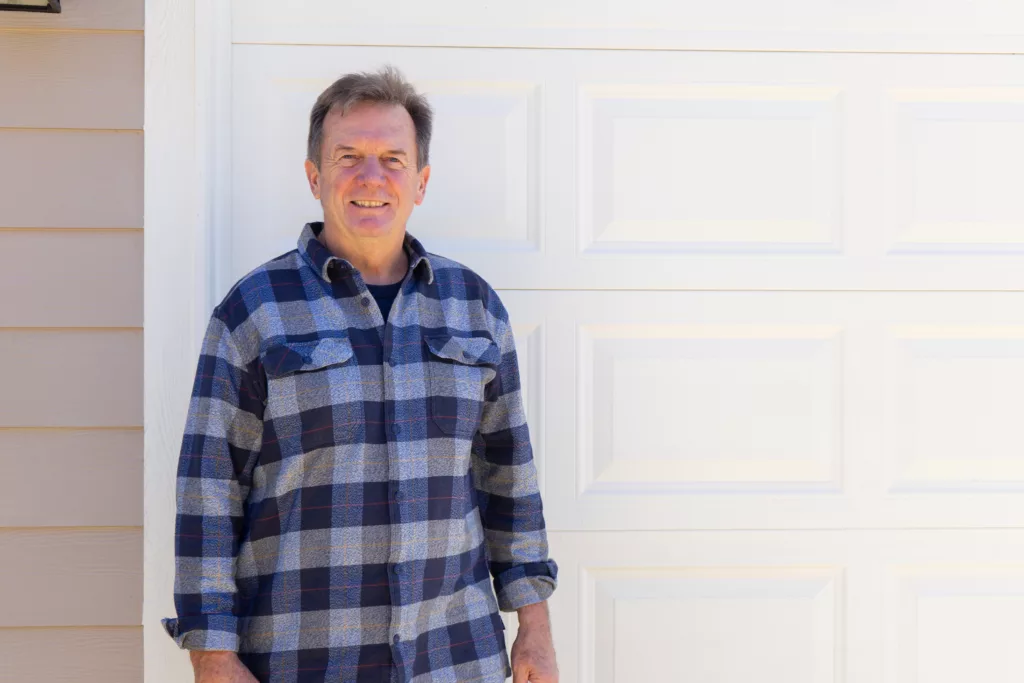 The Perfect Solution
Reflecting on his experience, Craig expressed his satisfaction with Ulrich Garage's ability to solve the challenge of coordinating concrete and framing contractors. He described it as the perfect solution to his problems in this rural area. Craig is excited about how everything is coming together and believes that his storage worries will soon become a thing of the past.
"It was a perfect solution to the problems I was having out here in this very rural area," he says. "Everything is going to come together real nicely now."
The Benefits of an Ulrich Custom Garage
Craig's story is a testament to the benefits of choosing an Ulrich custom garage. Here's what sets them apart:
Tailored Solutions:

Ulrich specializes in creating custom garages that match your specific needs and preferences, ensuring that you get exactly what you're looking for.

Professionalism:

Our crews are not only skilled but also dedicated to maintaining a high standard of professionalism and cleanliness throughout the construction process.

Solving Challenges:

We go above and beyond to help clients overcome challenges, even in rural areas where finding contractors can be a real struggle.

Quality and Aesthetics:

The finished product speaks for itself – a beautifully designed garage that complements the existing property and adds value to your space.
Craig's carport woes have been laid to rest, thanks to the dedication and expertise of Ulrich. The lake house is once again a peaceful retreat, and his boat and truck are safe from the elements. If you find yourself in a similar predicament, consider the Ulrich solution and transform your space just like Craig did. Your dream custom garage could be just a call away.
Unlock Ultimate Space: Upgrade to the Ulrich 9 ft Wall Height for Effortless Boat and Truck Parking!
The Frustration of Limited Space
Many of us have experienced the frustration of needing more space in our garages. Whether you're an avid boater, a truck enthusiast, or simply someone who loves their toys, finding adequate parking space can be a never-ending challenge. The tight squeeze, the constant repositioning, and the fear of damaging your valuable possessions can take the joy out of your hobbies.
At Ulrich, we understand the importance of having enough space to park and store your beloved items. With the 9 ft Wall Height Upgrade, you can say goodbye to the frustration of limited parking space. 
So, don't miss out on this exclusive promo – create space for your biggest toys and say hello to more room for your passions today!