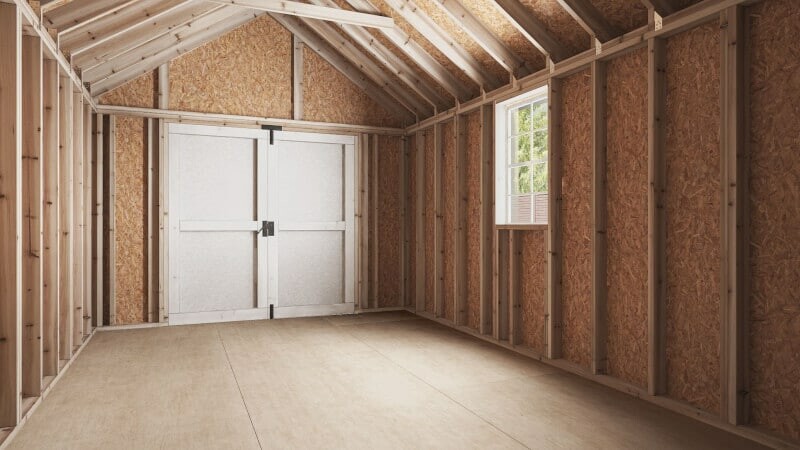 Whether you want extra storage space for lawn equipment, an
easy-to-access home office
, or a private residence to rent out or keep family members close, a large 12×16 storage shed can provide you with the flexibility and utility you need.
If you are interested in adding a large shed to your property, you're probably wondering: how much does it cost to build a 12×16 shed?
A custom 12×16 shed from Ulrich starts at $9,100 plus tax. Using highly-skilled labor, high-quality material selection, competitive warranty, white-glove delivery, and an exceptional experience from start to finish, these sheds are a worthwhile investment that will withstand time and the elements.
With a variety of customizable options including lofts and decks, you can get everything you need from your large storage shed when you collaborate with our design team.
A 12×16 shed can be a significant investment, especially as prices of materials and quality products have risen over time. Because this structure is larger than most standard storage sheds, it is important to consider how you intend to use it, what features you want, and how much time and money you are willing to put into it. For a high-quality, durable shed of this size, a custom shed from Ulrich will guarantee your satisfaction.
Is It Cheaper To Build Or Buy A Shed?
In most cases, trying to build a shed on your own can be costly, dangerous, and time-consuming. When deciding between buying or building a shed, you should not only consider the financial cost of materials and labor but also the value of your time. Building a shed on your own requires a significant time commitment, and it is important to decide whether you are willing to sacrifice your time for this project.
If you have experience building houses or other sturdy structures, you may be able to construct your own shed without too much difficulty. However, for most individuals, it will be cheaper, safer, and quicker to buy a shed.
Is A 12x16 Shed Big Enough?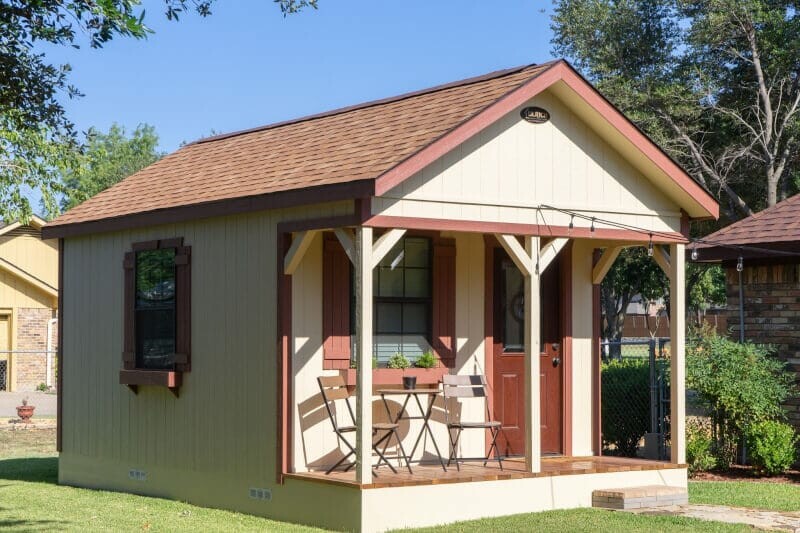 A 12×16 shed is a good size for storing lawn equipment, bikes, and other outdoor gear. It's also large enough to use as a workshop or studio space. If you need more storage space, you can always build a larger shed, but a 12 x 16 shed is often sufficient for most purposes.
The versatility of a 12×16 storage shed can give you the space you need for a variety of uses, including:
Lawn equipment and gardening tools storage

Bike and motorcycle storage

Sports equipment storage

Home office

Workshop or studio

Pool house

AirBNB or other vacation rental

Mother-in-Law suite

Guest house

Man cave

She shed
Where to Install a 12x16 Shed
When installing a shed, it's important to choose a relatively level spot that's not too close to your house or other buildings. You'll also want to make sure there's enough room around the shed for easy access. Once you've selected the perfect spot, mark out the area with stakes and string so you can see where the shed will go.
How To Get A Cost Estimate On A Custom Shed
Getting an estimate on the price of a custom shed is easy with Ulrich. Just give us a call or fill out the form below, and we'll help design and build the perfect shed for you.