More Organization Ideas for Your Garage
When it comes to organizing your garage, there are all kinds of tricks you can try to keep things neat and accessible. If you're into using the resources you already have instead of buying a bunch of new organization tools, then you'll love this list of ways to organize your garage.
Benefits of using common household items to reorganize your garage are simple –they're cost effective, storage effective, and fun to put together.
Repurposing furniture into a workbench
Like to put your hands to work but don't have the space? Try picking up one of your unused set of drawers and refashion it into a workbench. Seems easy enough.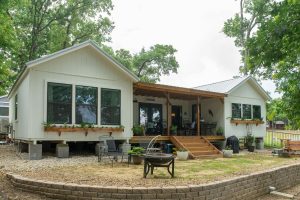 School lockers for personal space organization?
Have kids that love to play outdoors? Giving them each their own space to store stuff can be a boon to your self preservation as a homeowner. Kids love having their own space so they'll be sure to use it –good luck getting them to clean it up, though!
If you want to add personal cabinets to your garage storage venue, one way you can do this is by having cabinets or drawers. Get creative with whatever you find lying around the house or yard.
Storing shoes outside
Vintage is the new chic. Everywhere you look you'll find people turning to vintage for storage space around the home. Why? Because it's cheap and looks cool. One life-hack lesson is to use old vintage cases as holders for your shoes. Stack them up in piles outside your garage door and keep them filled with your kids' excess shoes. They also make a great place for storing umbrellas.
Simple, loving touch-ups
It's about time we stop treating the garage like the underbelly of our homes. Invest not only in the storage space your garage can provide, but in the look and layout. Use paint lying around the house to give it a pleasant touch up!
Once a shoe organizer no more!
Have a spare shoe organizer lying around the house but never use it? Put it to work in your garage. While they are great for storing shoes, they can be used for storing cans and other items you find around your garage floor.
Jars
Jars are undervalued. They are not only great for storing captain crunch, they make a helpful addition to your garage-organization family. Store nuts and bolts in spare jars. They also are ideal storage spaces for seeds. When it's summer and you have friends over, jars make a useful and visually pleasing light fixture.
Use these storage tricks to make your garage even more inviting for you and your loved ones. Have more organization-hacks from personal experience? We'd love to hear about them!