Kathy Ballard used to call the bustling Fort Worth area her home. Until, rising property taxes and an insatiable desire for the peaceful serenity of the countryside led her on a journey to discover new horizons. After years of contemplation and daydreaming, she found the perfect piece of land – a one-acre haven near Decatur, Texas. Her new life was about to take shape, and it all began with a pristine canvas.
But as fate would have it, this perfect plot of land was completely undeveloped, presenting Kathy with the challenge of bringing essential utilities onto her newfound property. Kathy had to arrange for essential services like water, septic, and electric supply to be brought onto her property. It was the first step in transforming her patch of Texas soil into a cozy retreat. Undeterred, her determination to fulfill her vision led her on a path that would eventually lead her to Ulrich Cabins. 
For years, Kathy had been entranced by the pages of the Ulrich Cabins catalog, envisioning the day she would acquire her dream cabin. With the invaluable assistance of sales consultant Chris Fenn, Kathy selected an exquisite 16×40 one-bedroom design with a loft – a layout perfectly suited to her needs.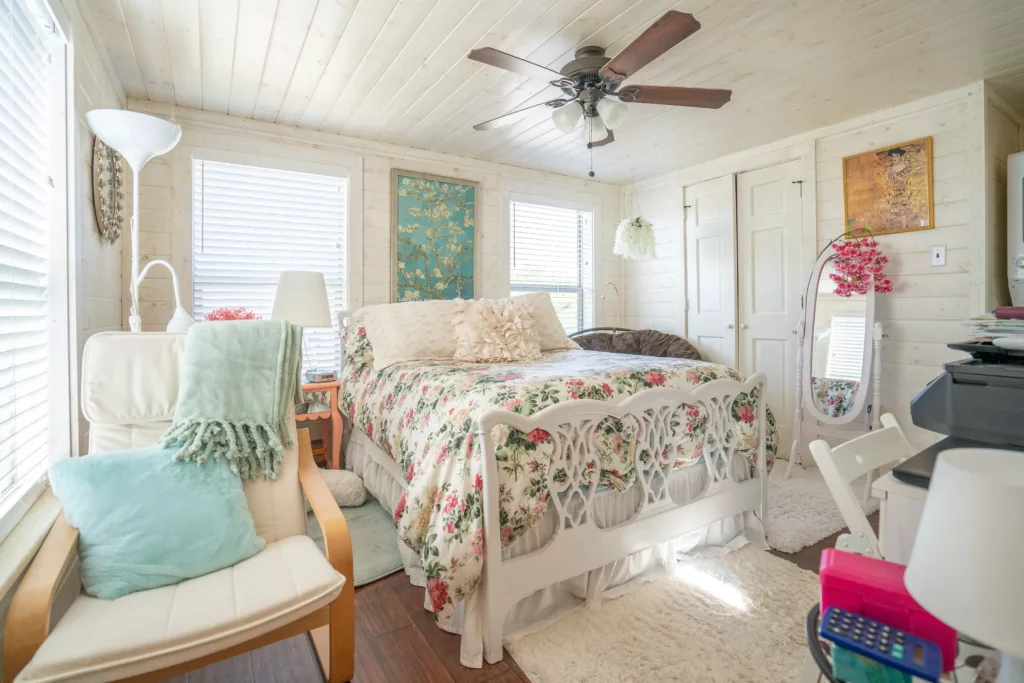 While Kathy primarily dwells alone, her ability to host her children and grandchildren was of utmost importance. The loft, cleverly transformed into guest quarters, became an instant hit with her beloved grandkids. In these cozy nooks, unforgettable family memories are created, building a deep sense of togetherness in the heart of the countryside. Despite its compact size, Kathy's cabin defies the notion of a "tiny home," boasting a full bathroom, kitchen, and guest bedroom with ample space and functionality.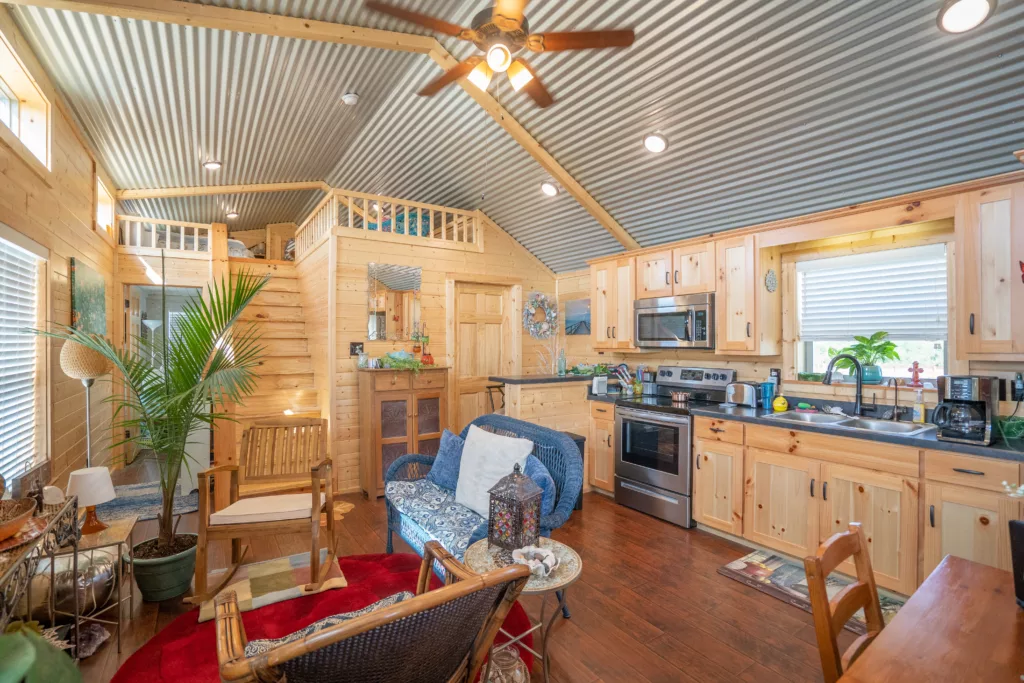 In the heart of her cabin lies a small breakfast bar, creating the perfect nook for savoring morning coffee and embracing the promise of each new day. An ingenious storage nook under the stairs maximizes every inch of the cabin. Sunlight dances through high-set windows, casting a warm glow over the living area and creating an ambiance of comfort and serenity.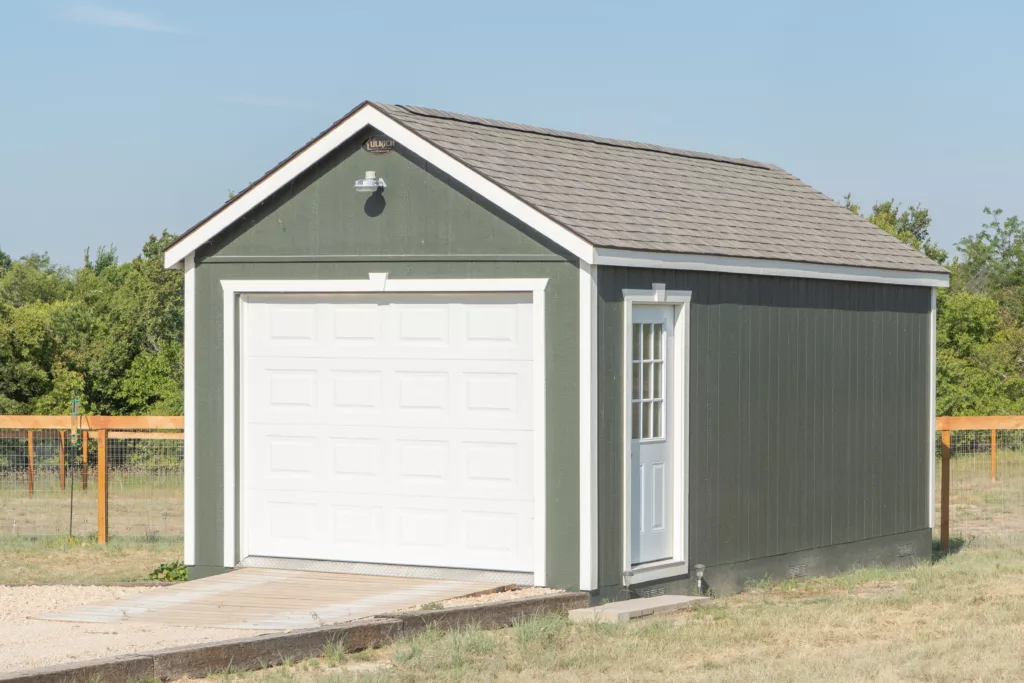 But Kathy's journey to creating her perfect retreat continued beyond the cabin. She recognized the need to protect her vehicle from the sometimes unpredictable Texas weather, so she turned to Ulrich's sheds division and acquired a 12×24 Premier Garage. This addition safeguards her car and offers valuable storage space for her treasured belongings.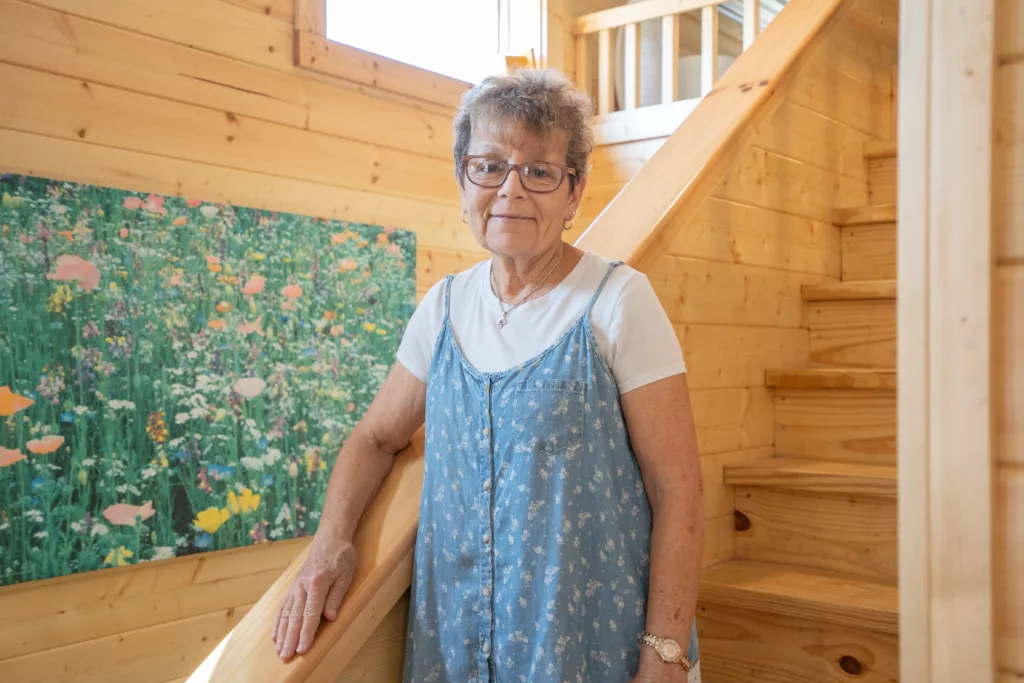 Now settled in her cabin, Kathy is immersed in peace, gratitude, and boundless satisfaction. Each day, as she steps through the doors of her cherished home, a profound sense of fulfillment washes over her. She reflects, "At my age, I've been fortunate to live in many homes, but none have evoked the same overwhelming gratitude that I feel every single day."
Her dream has become a reality, thanks in no small part to the exceptional support she received from the Ulrich team. "Ulrich has been fabulous from start to finish," Kathy remarks. It's a testament to how the right home, in the right place, can truly make your dreams come true.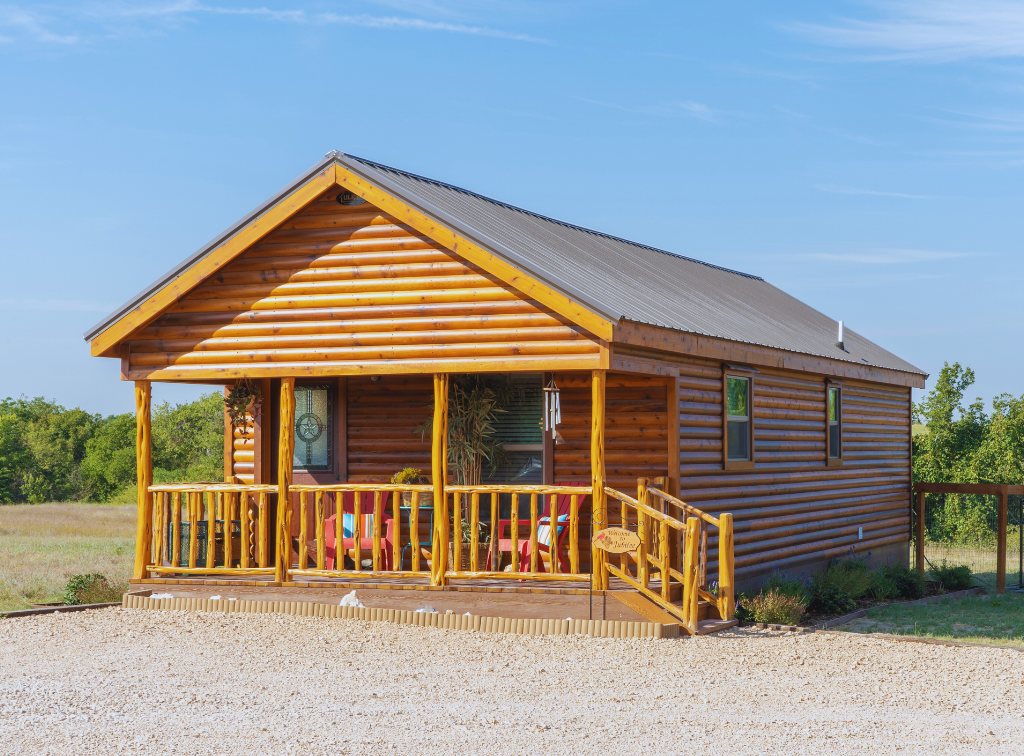 Explore the possibilities, witness the transformation, and uncover the profound sense of joy that awaits those who dare to dream. Build your dream retirement cabin with Ulrich now!