As our homes keep getting smaller, many of us find ourselves constantly dealing with the challenge of finding enough storage. Not having enough elbow room at home can be a real problem, especially if you're an outdoor enthusiast or are fond of collecting things. But what if we told you there was a solution to all your storage woes?
With detached garages by Ulrich, you can effortlessly maximize your storage space and organization. Designed by professionals passionate about making outdoor spaces functional, these garages can work wonders for extra storage and keep your belongings organized and safe.
Design and customization options
Ulrich detached garages come in various sizes and styles, allowing you to pick a design that best suits your home, needs, and budget. Whether you need a simple one-car garage or a more elaborate structure for keeping your tools and equipment, they've got you covered.
And when it comes to customizations, the possibilities are endless. You can add more windows and doors or even tailor the building to match the design and color of your home.
Here are the four popular styles of Ulrich detached garages and workshops: the Craftsman Garage, the Cape-cod Garage, the Modern Garage, and the Dutch Colonial Garage.
The Craftsman Garage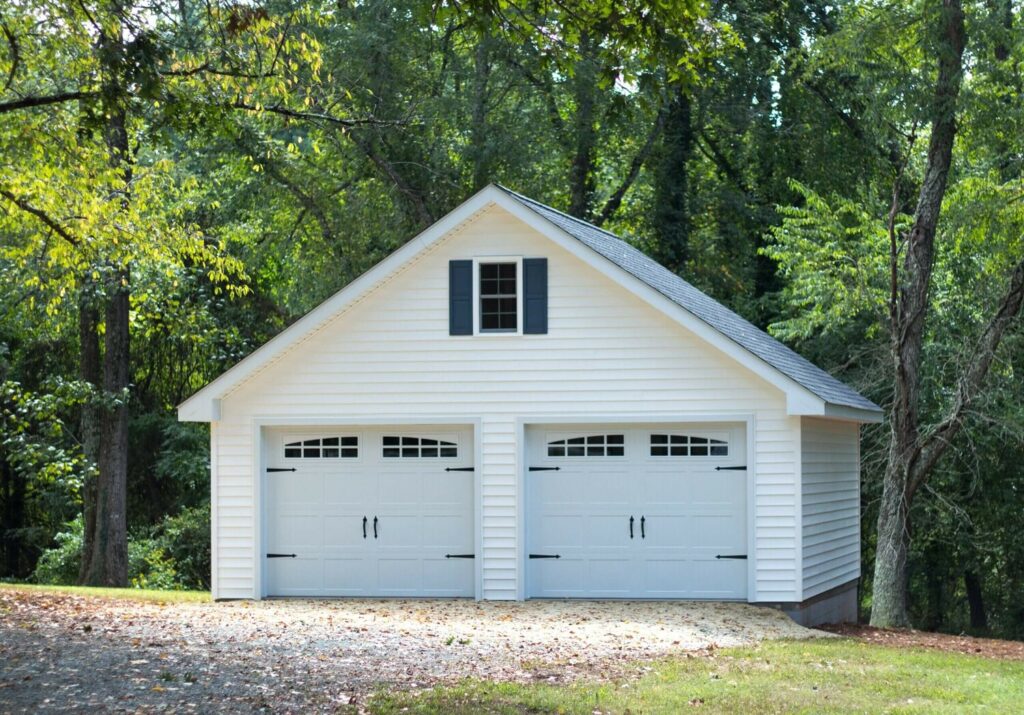 The Craftsman Garage is a classic, timeless style that focuses on simplicity and functionality. With its sturdy construction and clean lines, this style is perfect for homeowners who appreciate traditional aesthetics. The Craftsman Garage features spacious interiors that provide ample space for your vehicles and storage needs. It also offers optional built-in storage cabinets and workbenches, allowing you to maximize the functionality of your garage.
The Cape-cod Garage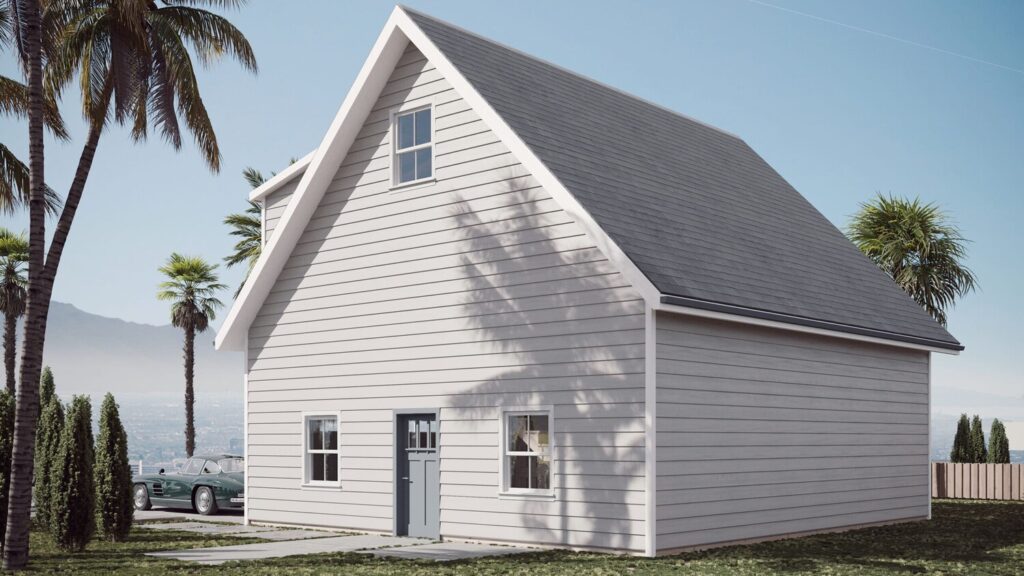 The Cape-cod Garage is a fantastic choice if you're looking for a detached garage that exudes charm and character. Inspired by the architecture of Cape Cod homes, this style combines elegance with practicality. With its steep roof pitch, shingle siding, and dormer windows, the Cape Cod Garage adds a touch of sophistication to your property. Available in various sizes, this style offers plenty of storage space for your vehicles, tools, and equipment.
The Modern Garage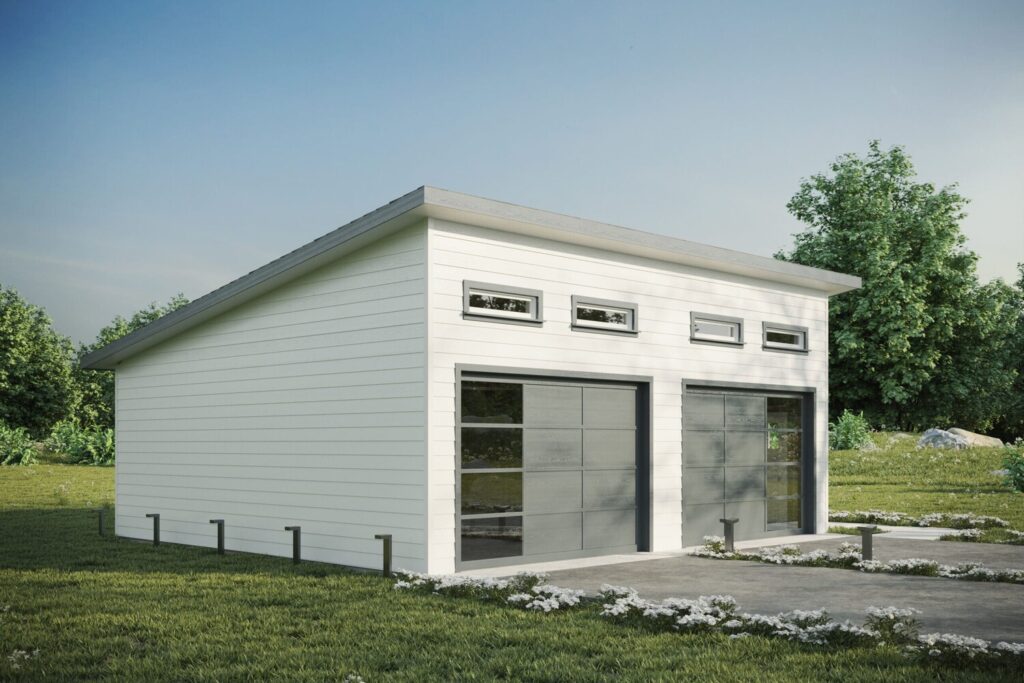 If you prefer a more contemporary look, the Modern Garage style from Ulrich is an excellent option. This style embraces clean lines, minimalist design, and sleek finishes. The Modern Garage features unique architectural elements, such as large windows, flat roofs, and metal accents. It makes a bold statement and adds a modern touch to any property. Inside, the Modern Garage offers customizable space to suit your needs, whether you envision a dedicated workshop or a spacious garage for your vehicles. The Modern Garage style is perfect for homeowners who appreciate modern aesthetics and desire a functional and stylish space.
The Dutch Colonial Garage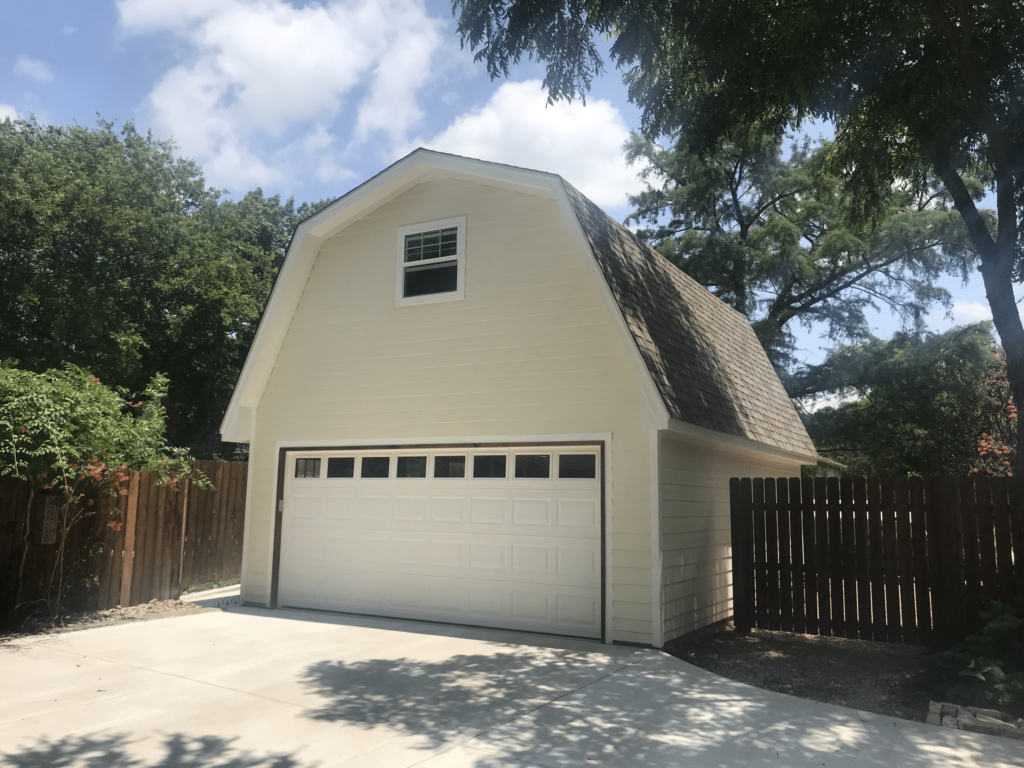 The Dutch Colonial Garage style combines practicality with old-world charm. The distinctive gambrel roof of this style provides increased headroom and additional storage space. With its decorative elements, such as shutters, window boxes, and a welcoming porch, the Dutch Colonial Garage exudes warmth and classic appeal. This style seamlessly blends with various architectural designs, adding character and value to your home. Whether you need extra storage space or a workshop area, the Dutch Colonial Garage style offers a beautiful solution.
Durability and low maintenance 
One of the most fantastic benefits of Ulrich detached garages is that they're built to last. Ulrich ensures to use top quality materials. These garages boast an incredibly high standard of durability, providing a haven for your valuables for decades to come.
Moreover, they're engineered for long-term performance, requiring less upkeep than traditional designs. The low maintenance cost means that you can enjoy more significant savings in the long run.
Enhanced safety and security 
Ulrich detached garages can offer unparalleled safety and security for your valuable possessions. The structures have top-of-the-line features such as full metal roofing, double-paned windows, superior-quality doors, and advanced locking systems, ensuring your belongings are safe and secure.
Considerations
Ulrich detached garages and workshops are designed to meet homeowners' diverse needs and preferences. Whether you appreciate the timeless elegance of the Craftsman Garage, the coastal charm of the Cape-cod Garage, the modern aesthetic of the Modern Garage, or the classic appeal of the Dutch Colonial Garage, we have the perfect style for you. With our exceptional craftsmanship and attention to detail, Ulrich detached garages and workshops offer functionality and enhance your property's overall beauty and value.
Conclusion
Ulrich detached garages provide an effective solution to your storage and organization woes while enhancing your home's curbside appeal. So whether you're looking to add a little more room to your living space or just seeking a practical outdoor solution to your storage needs, Ulrich has got you covered. Get in touch with us today and start maximizing your storage space!