There are plenty of ways to build and finish out your backyard shed. You can get creative with the design and build of your shed as well as how to furnish the interior. We've compiled the most common uses for backyard sheds as a guide for new shed buyers.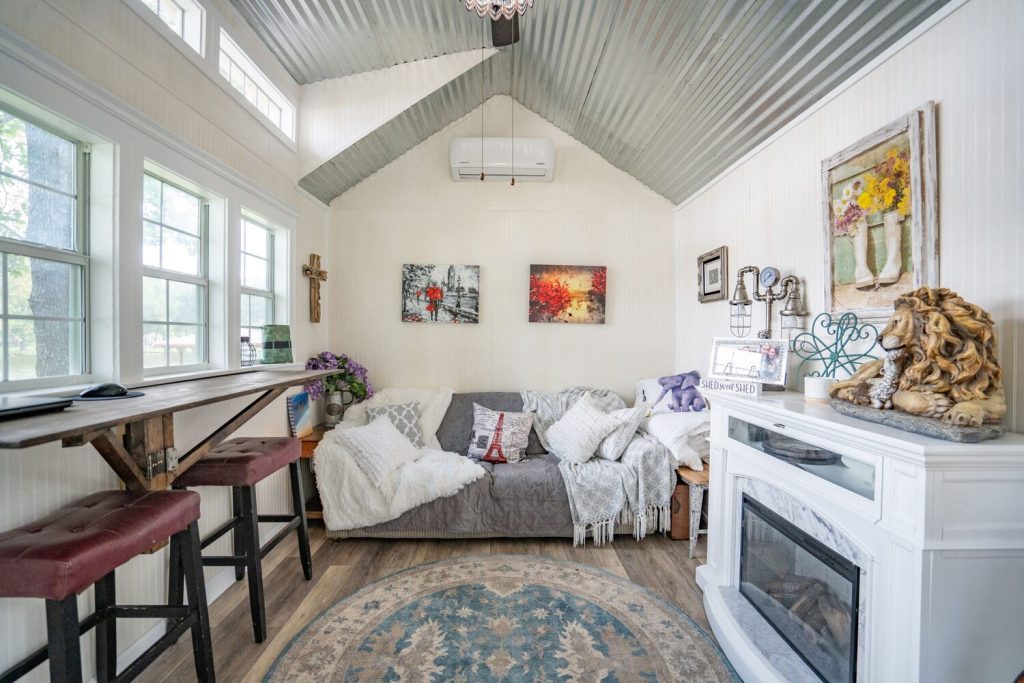 A she shed is a space for a woman to relax and pursue her interests. Many women have different hobbies that can be enjoyed in a set aside space from the house. Whether it's reading, writing, painting, sewing, making jewelry, doing puzzles, or any other fun hobby, a she shed is a perfect place to spend time on those activities.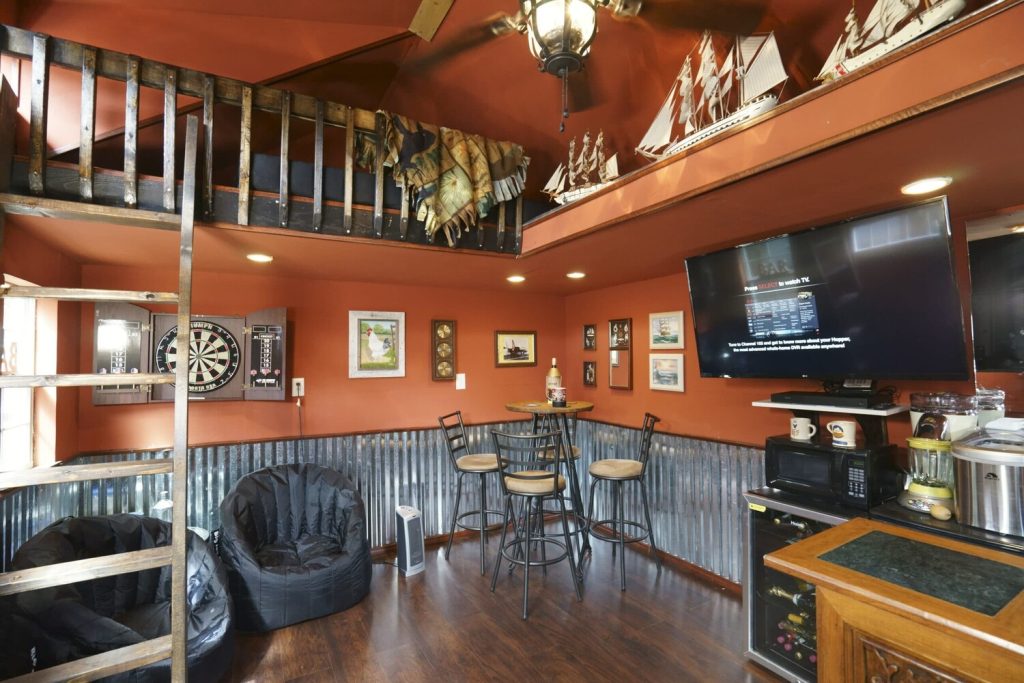 A man cave? Well, that's the equivalent space for a man to relax and spend time doing any of his hobbies. Some man caves are decked out with wide screen TVs, a couch or recliners, and a beer fridge, of course. Man caves are the best places to watch the big game or to host poker night!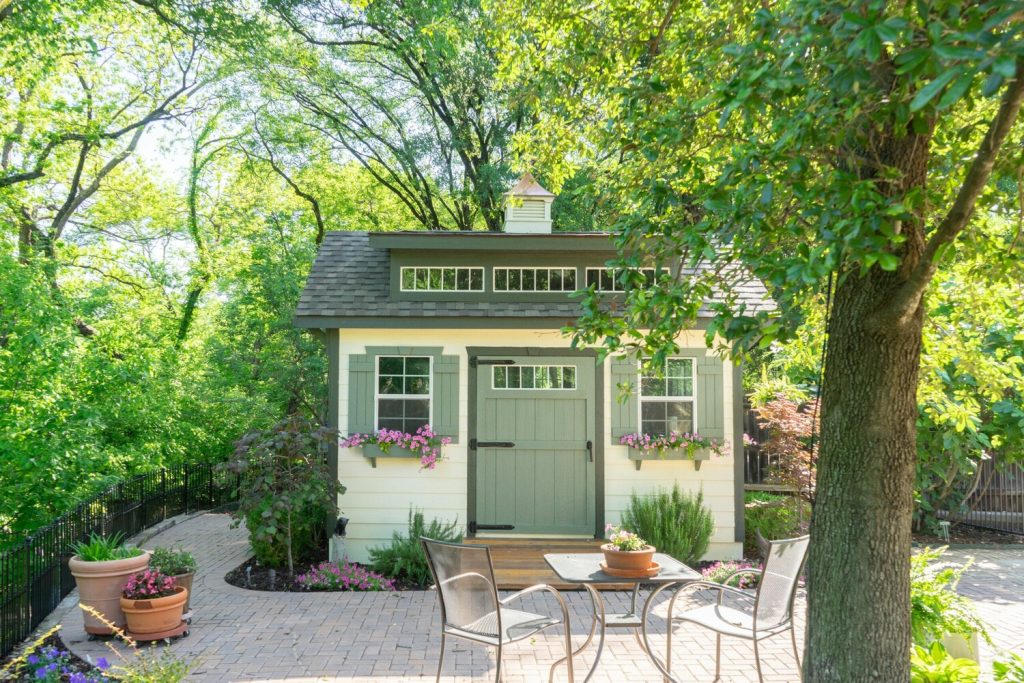 A garden shed is for storing garden tools, lawn equipment, planting supplies, and other outdoor equipment. It's very convenient to have all of your gardening tools in one place in the backyard.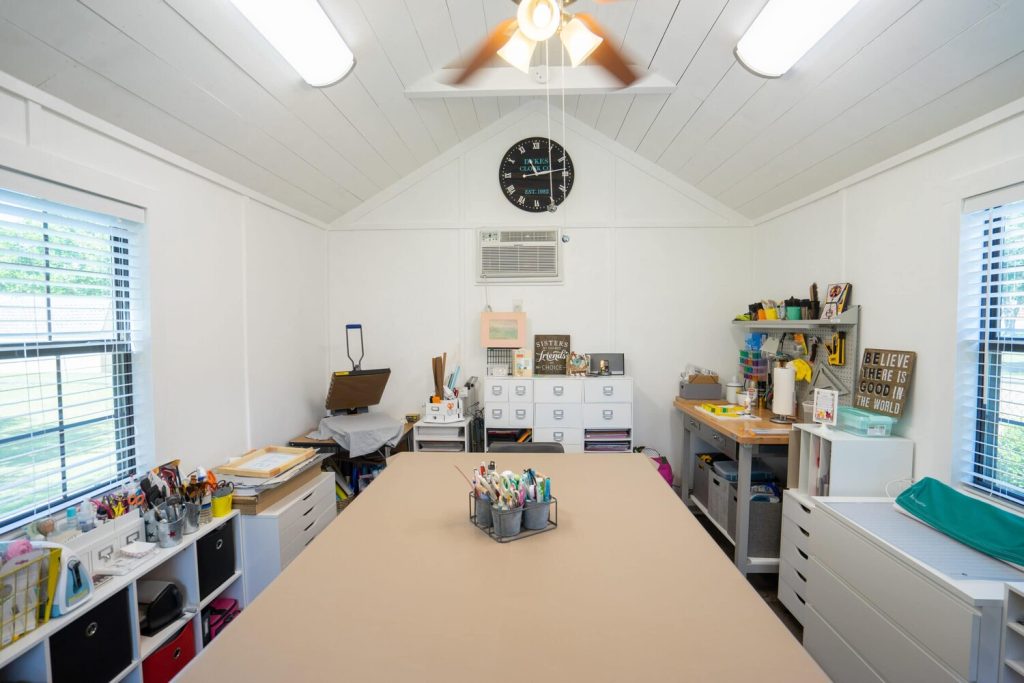 Every artist needs a special place to create their artwork. An art studio would provide a space for an artist to engage in their work. The art studio shed could also be built with loft space for storing tubs of craft materials.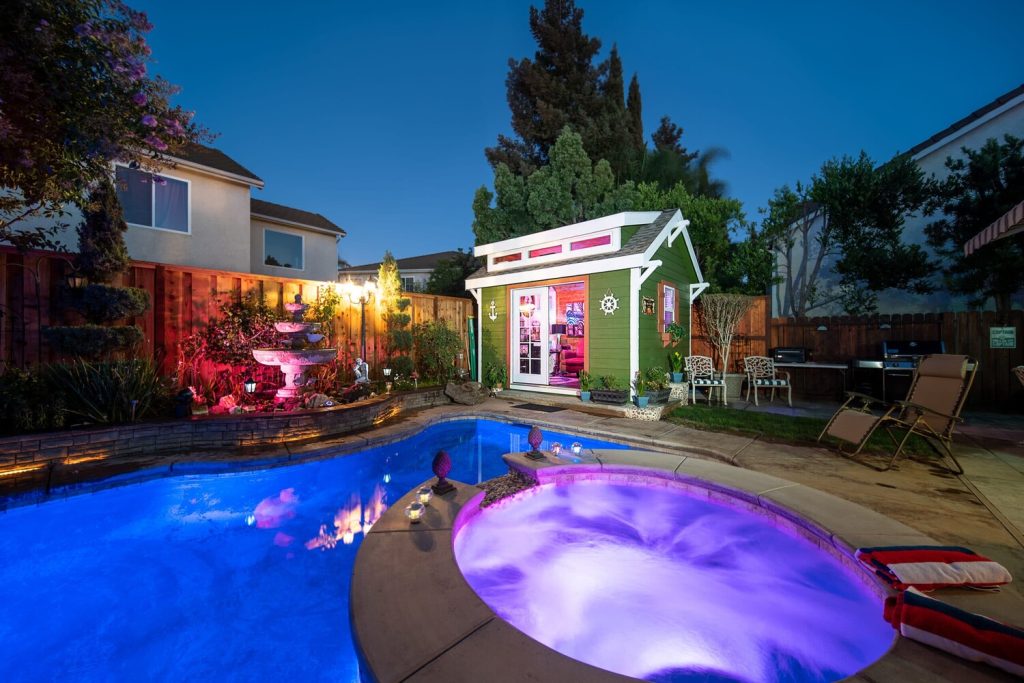 Any pool owner knows about all the equipment needed to maintain a pool. In addition to the general pool supplies to take care of the pool, there are always pool toys, floats, towels and beach balls.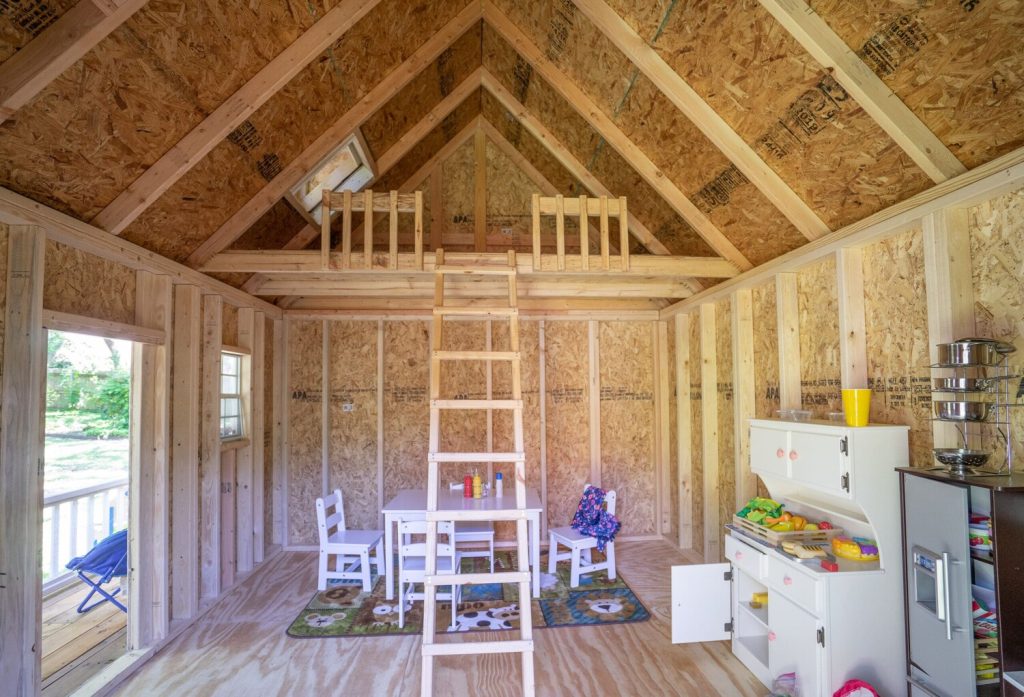 A playroom shed is a fun space for children to enjoy themselves. Some playroom sheds are set up with bookshelves, toy chests, dress up clothing racks, toy kitchens and play cars. Playhouse sheds can also be built with ladders that kids can climb up to play in the loft space. Your kids can have play time with their siblings, other friends, and of course you!
With more people working from home now, there is a higher demand for backyard offices. You can customize your home office to your personal style and work from home needs.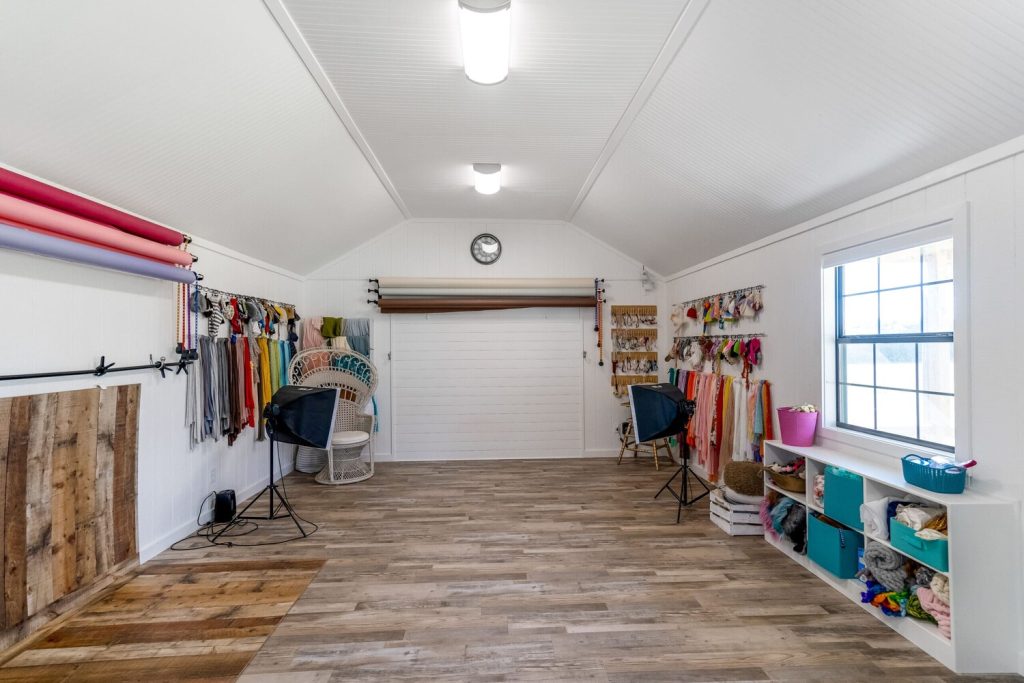 All your workout machines, weights, exercise mats, jump ropes, and foam rollers can be kept in your home gym shed. It will be a great area to complete your workouts and keep you motivated and on a schedule to stay fit!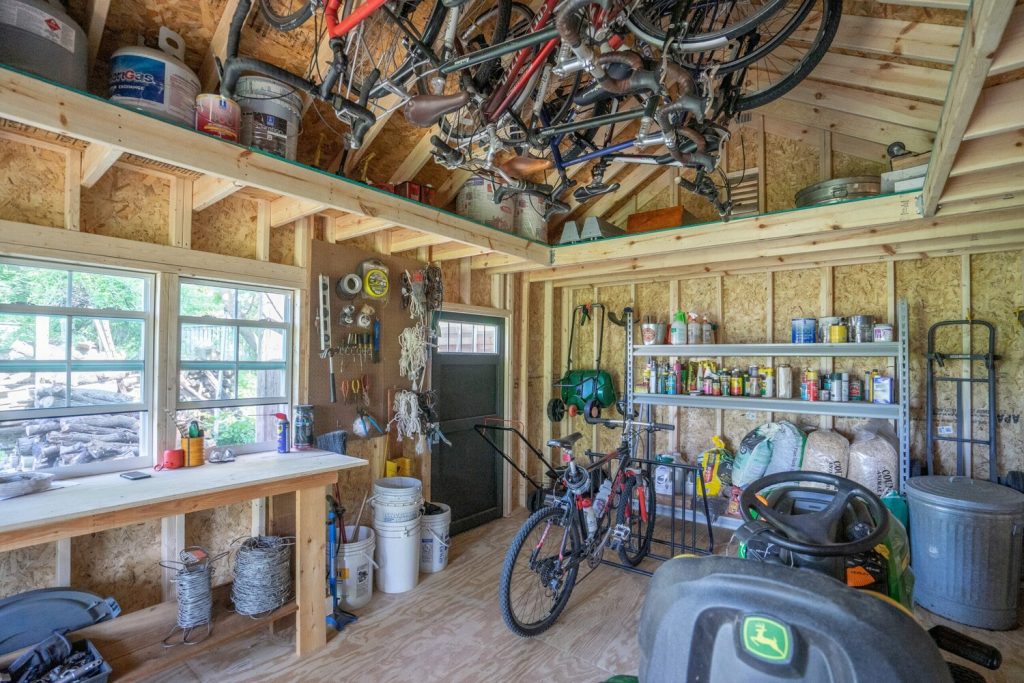 A classic use for a shed would be storage, of course! When people think shed, they think storage. Our sheds can be built with lofts for additional storage space and shelves for more organized space.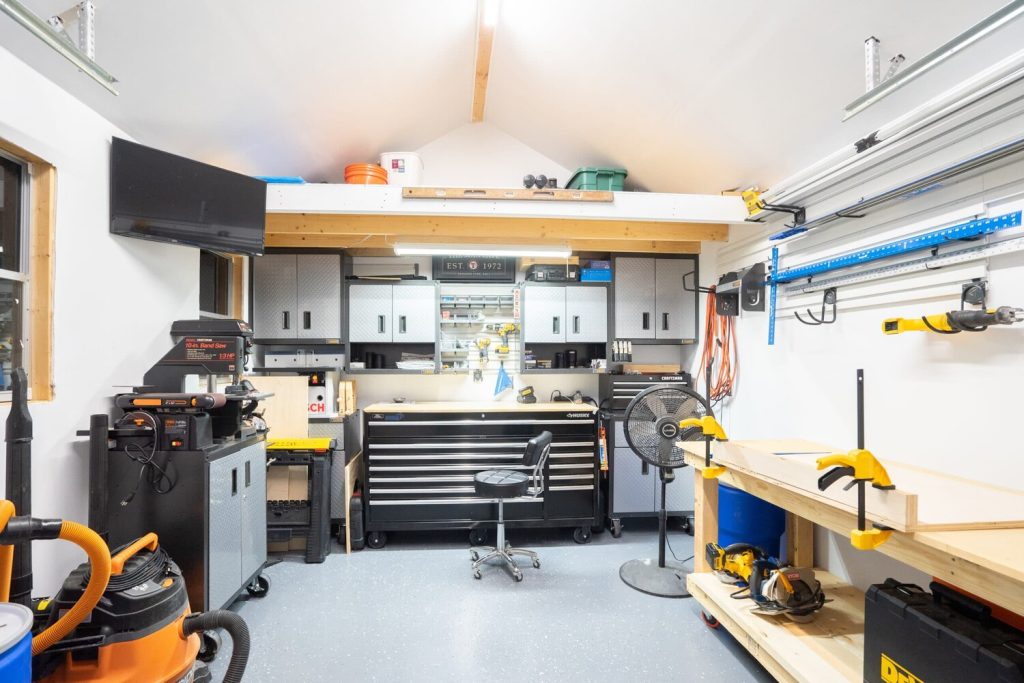 A workshop shed is a place to store tools, the lawnmower, yard equipment, and a place to get work done! Some people with hobbies like woodworking like to have a dedicated space for their work.
There you have it! The most common uses for a shed all in one place. Use this as inspiration when designing your dream shed. We always love to hear from our customers about their shed structures and how they are using them. Once your shed has been built, delivered, and installed, you can take pictures and send them our way!