The concept of storage sheds have been a common option for those looking to simply store items for many centuries, but the shed we know and love today began in the early 1900's. As the years went by, sheds have adapted and grown into something that now isn't limited to just storage, but can be used for a wide variety of solutions. Over time, the common storage shed has changed significantly and comes in many different shapes, sizes and styles. Let's explore some of the common and popular shed styles that we see often today!
The A-frame style shed is what most picture when they think of a generic storage shed. Generally this style has a simple gabled roof with consistent size walls throughout and usually has a simple door or double door. This style is a classic but can be easily upgraded with additional accents like windows, decorative accents, or even sometimes with an added porch. The A-frame shed has a wide range of versatility but is often the choice for someone looking for a traditional and simple storage shed that still looks nice in the backyard and complements the environment.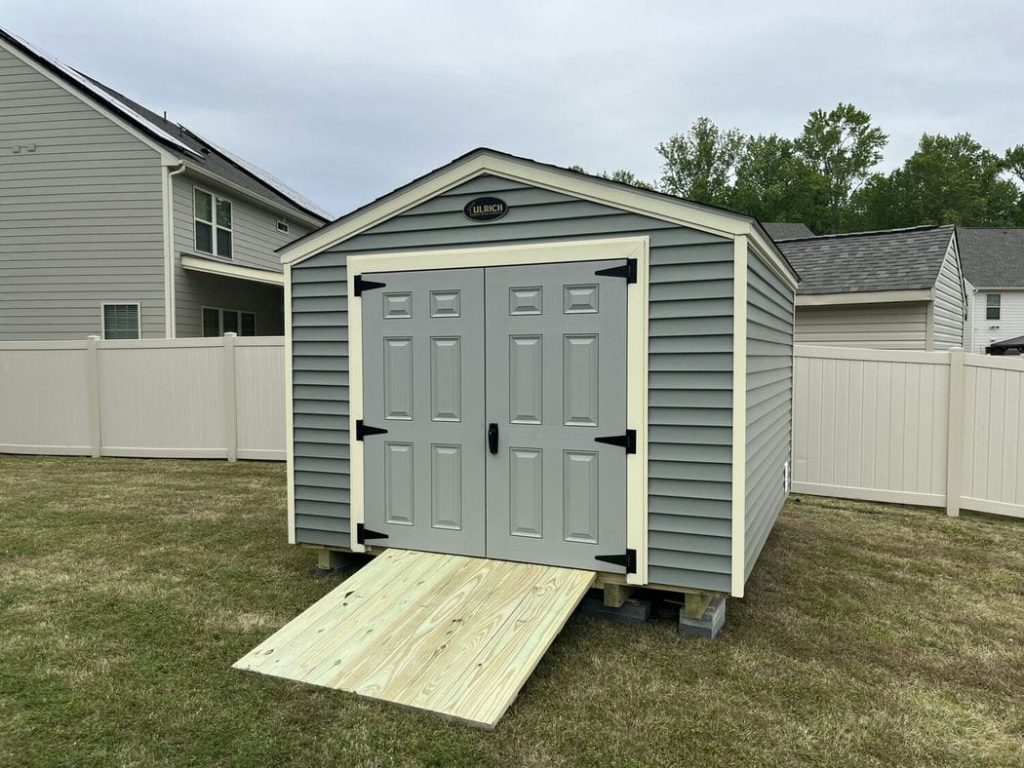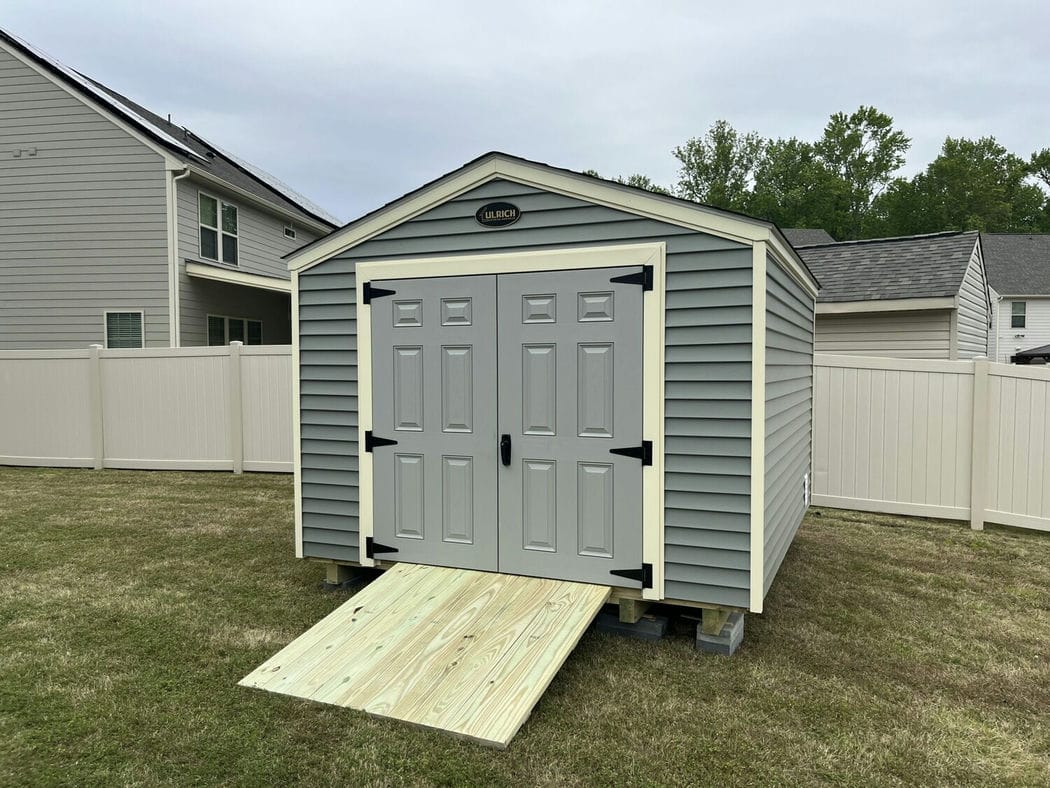 Barn style storage sheds are also a very common style amongst any type of use or property. The style offers a rustic feel with the barn look, but also provides a useful interior with a more open area for loft space or high ceilings with the angled roof design. This style has become very popular for a multitude of reasons, but the style and usability are the top two factors. The barn style shed is a great option for storage but can also be used for a rustic style office, she shed or masculine man cave.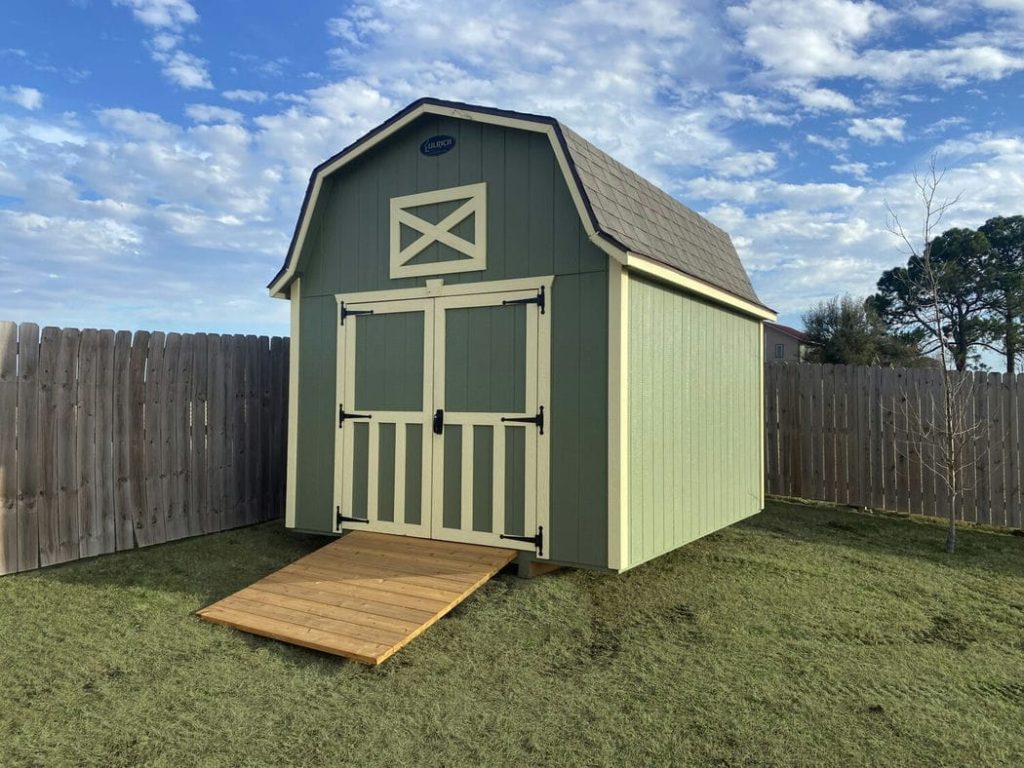 A lean-to style shed is a more modern but simplistic design compared to the more common styles you see. Often this style has a single sloped roof design and one taller wall and one shorter wall. This style is commonly used as a simplistic and cost effective solution for storage but isn't limited to that. The lean-to can be a great option for smaller yards or a customer needing to have a space nestled right up against their home in order to save space. Clean out your garage or create a small home office, either way the lean-to could be a perfect fit!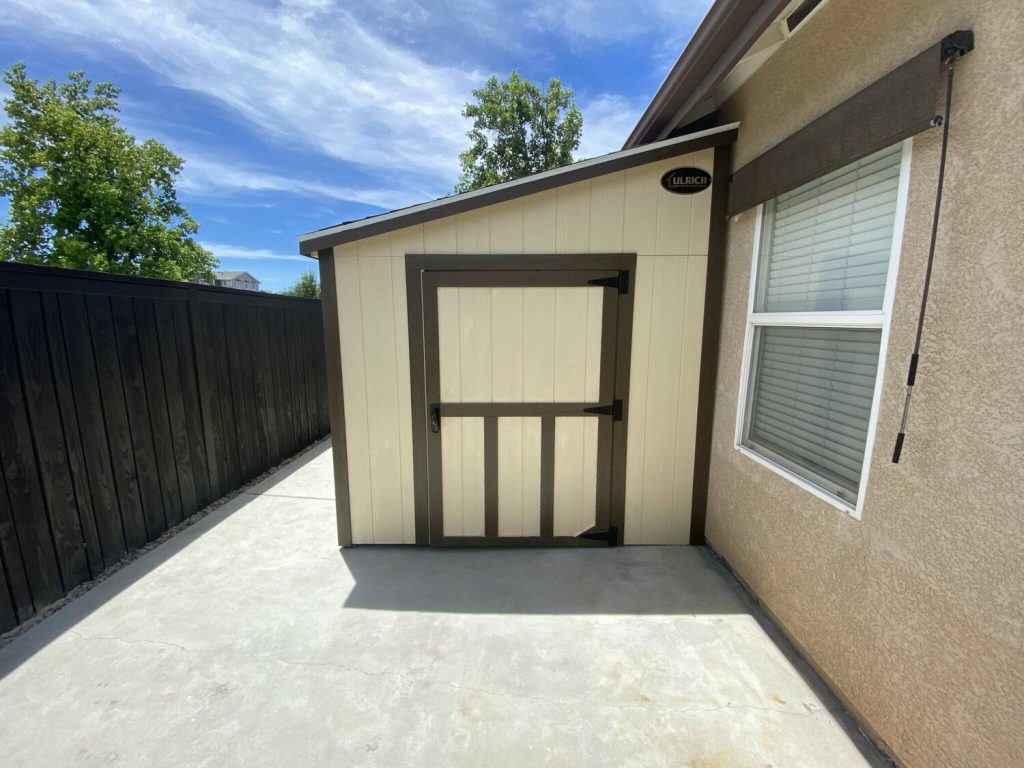 The modern style shed has become increasingly popular in the more recent years due to its appealing look with modern touches, but also its usability. A modern shed is a great addition to your backyard if you are looking for something that visually enhances your space, but this shed can also be enhanced itself and increase its potential. Often these modern, single sloped sheds have transom style windows at the top of the tall wall aiding in providing natural light but also adding a decorative touch. This can be great for someone wanting a stylish she-shed or craft room, or with added windows for lightning would be a great modern style art studio. The possibilities are endless with a modern shed!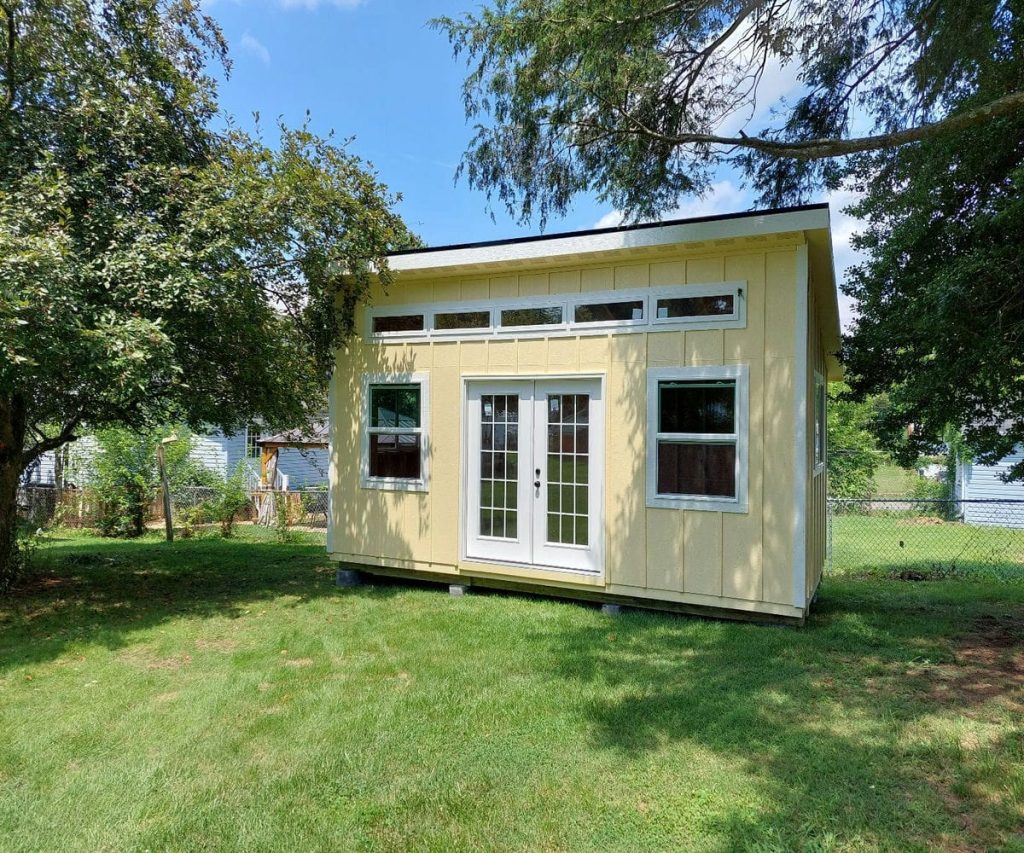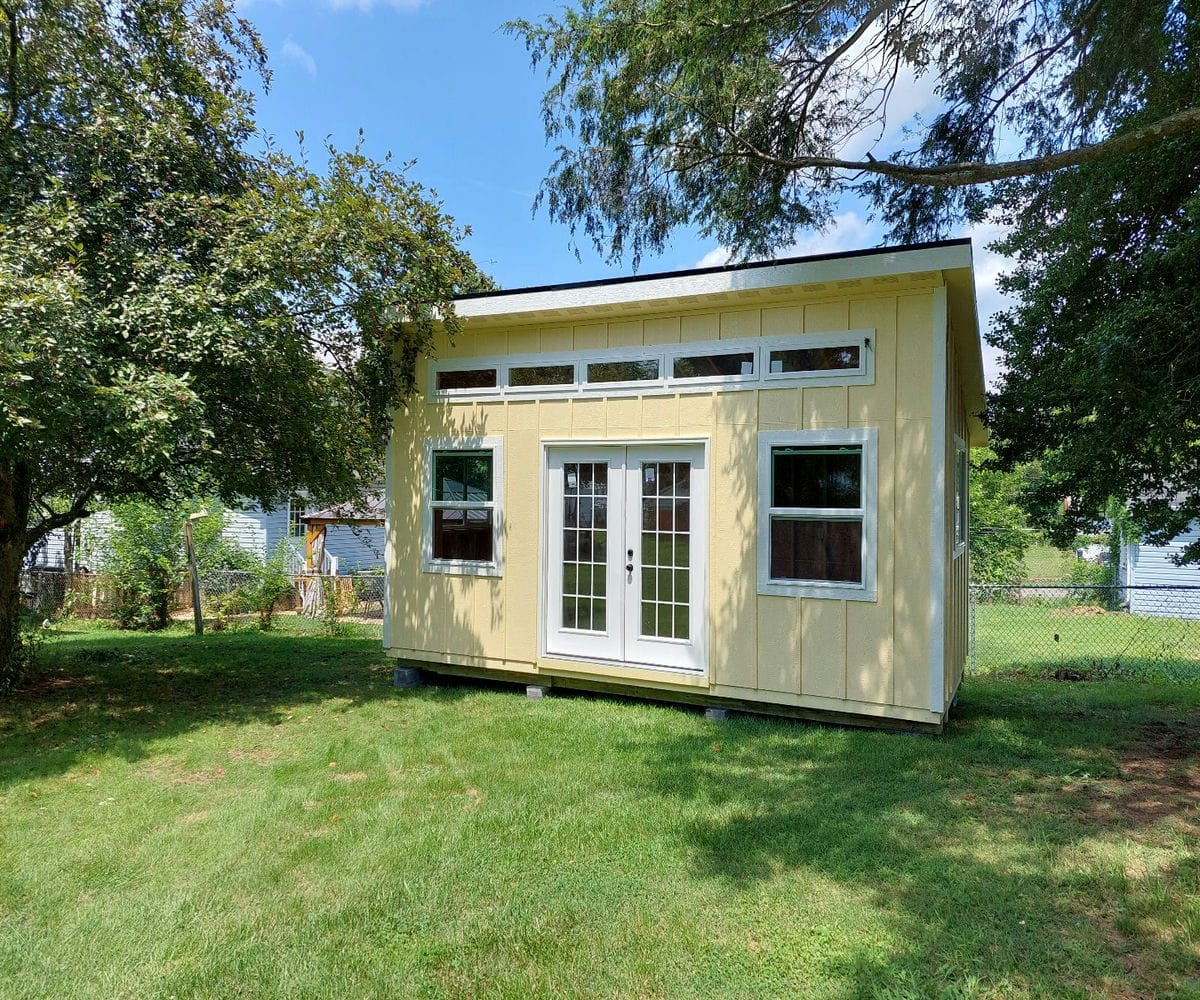 The Workshop style shed is often used as the name suggests, as a workshop. This shed style often features a garage or roll up door for bringing in larger items, small vehicles or lawnmowers. It also commonly will have workbenches built in or installed after the workshop is complete as well as electrical for tools and other items needing electricity in the shop. A workshop style shed is usually similar to a classic storage shed, but with upgraded features. These can be great for a shop for hobbies or woodworking or even just a more utilitarian storage for larger equipment and vehicles that could be taking up space in the garage or barn.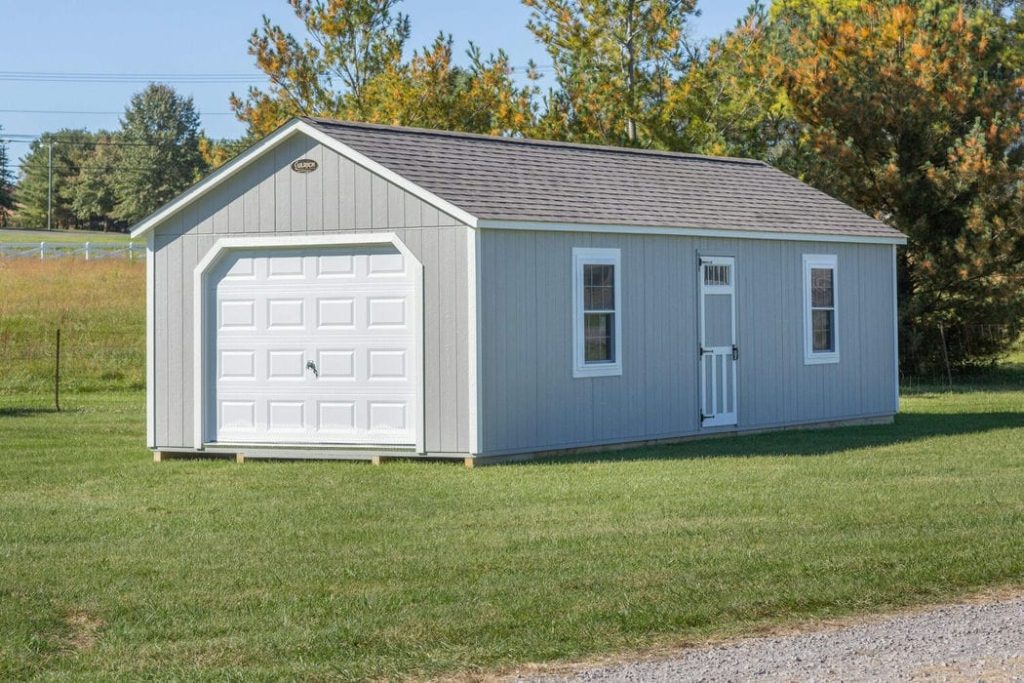 The "saltbox" style is easily recognized by its roof style being off centered roof style, with one roof slope being longer than the other. Some of the sheds in this style have a higher wall on one side as well, but the most common feature is that distinct roof style. This shed style is often classic in style similar to a generic A-line shed but the roof style can be great for optimal loft space or just height in general on the interior. With the ridge of the roof being off center it affects the slope of the roof on each side differently causing a more steep slope on one side and a more gradual slope on the other. This style, for obvious reasons, can be great to maximize storage space if there is a loft installed, but it also can be great for a workshop that you just need extra height in some areas as well.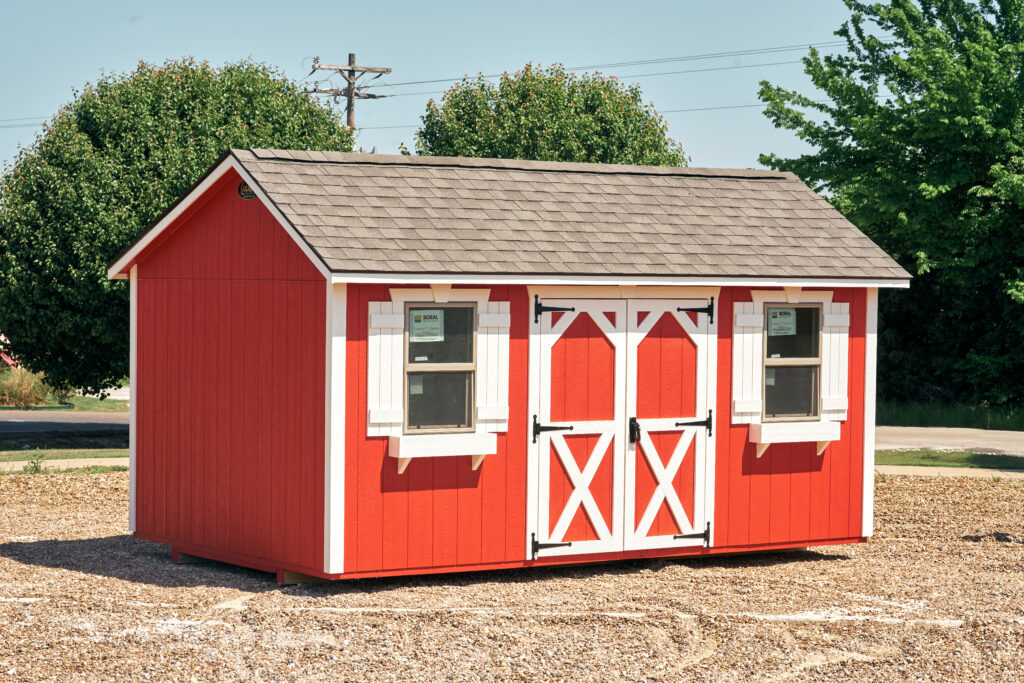 The hip roof style shed is related to a specific style called a hip roof. This roof style has a continuous eave around the edges with four slopes coming to a ridge in the middle. This provides a modern, sleek look but is also durable in most weather conditions. Commonly found as pool houses or beach storage for waterfront properties, this style can look very beachy while still providing a usable storage space that also enhances the atmosphere. This style isn't limited to beach or poolside solutions, but can also be used to accent a home with a hip style roof, or just provide a touch of modern style to the usually traditional storage shed.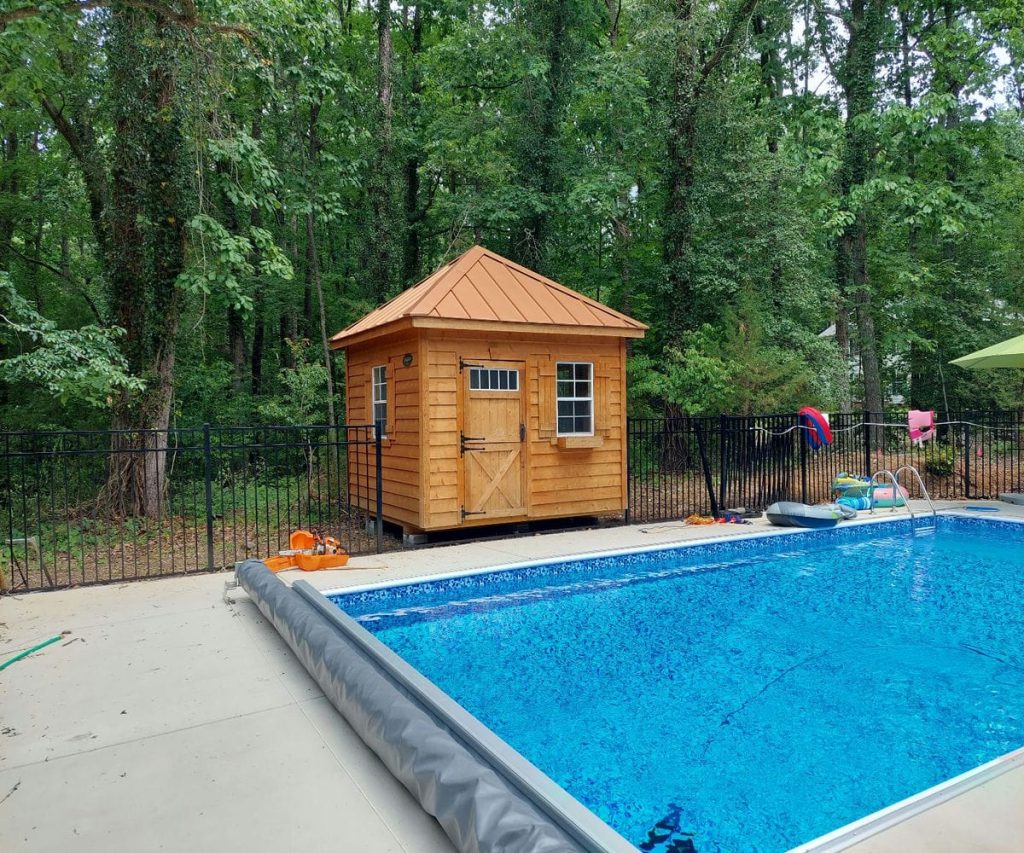 Adding a shed to your backyard can be an exciting project to enhance your atmosphere and add additional space for whatever you need. Picking the right type of shed to complement your backyard space as well as be the most useful for your needs is extremely important. These shed styles are just some of the factors to take into consideration when choosing the perfect shed for your family, but it's a great place to start!