Shed size. It's one of the crucial questions every shed buyer has to deal with: What size shed do I need? In a few simple steps, you can know what size shed will meet your needs perfectly.  There are three basic things you want to take into consideration.
Skim this post
Storage space — what are your needs?
Yard space — what are your limitations?
Permits — what are your permit requirements?
Storage space is the first one, and perhaps the most important. If you know what large items you will be storing for the life of this building, simply lay them out on the ground as they would be organized in the shed, and measure what you need. Just remember to allow room for the smaller items, as well as access and movement within the building!
While this is not a problem for some of our clients, most people do have a finite amount of yard. However, having the building overpower the yard is not a common problem except with the very smallest of yards. The more common considerations have to do with whether or not it will fit "between those two trees and the swing set" or some other similar issue. Just make sure it will fit where you want it to go!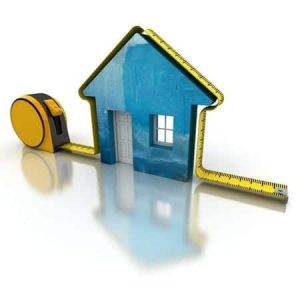 This is the consideration that ends up making the size decision for many people. In the state of Virginia, a "building permit" is typically required for any building over 256 square feet (a 12X20 building is just under that benchmark). (Note: most localities still require you to verify the placement of the building with the zoning office prior to installation. This is usually called a "Zoning Permit," and is not as involved or costly as a typical Building Permit.)
If you don't want to deal with a building permit, you may decide to keep it under that magic number of 256. (Hint: to find the square footage of a building, multiply length x width.)
➜  To learn more about building permits, read "Do I Need a Permit to Build a Shed?"
As you think about how big your shed should be, keep in mind that buyer's remorse almost never happens from ordering a shed that's too big.
If you want to learn more about what size shed you need, here are 3 resources that may help you:
To learn how to design your new shed, download our FREE Shed Buyers' Guide (see offer on this page).
We've made a brief video series to teach you how to design your own shed. Click here to see the first one.
12×16 sheds are one of the most popular sizes. To learn what will fit, and what styles to consider, "Your Guide to Buying or Building a 12×16 Storage Shed."
Thanks for visiting, and good luck with answering that question, "What size shed do I need?"