Are you tired of opening your garage only to be greeted by a sea of garden tools, lawn equipment, and clutter? If so, you're not alone. Cody and Jennifer, a couple from rural Southlake, Texas, found themselves in a similar predicament. Their garage had become an overstuffed disaster, and they desperately needed a solution. That's when they stumbled upon Ulrich and embarked on an incredible journey to transform their overstuffed disaster into a beautifully customized garden shed.
The Quest for the Perfect Storage Shed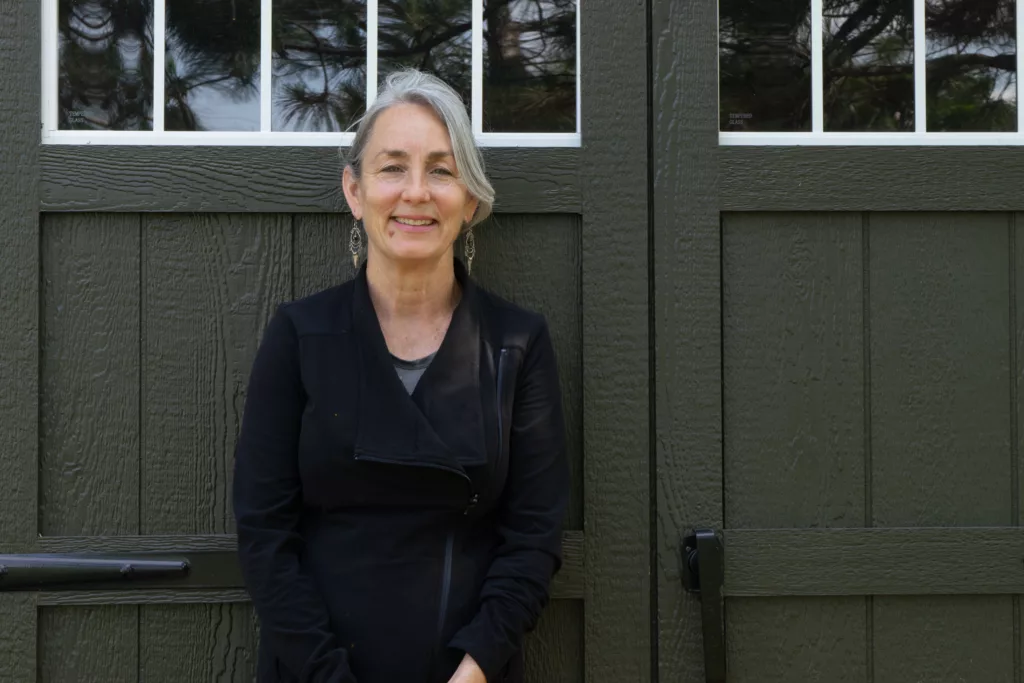 Cody and Jennifer's journey to shed salvation began with a simple internet search. They were searching for a storage shed that could accommodate their garden and lawn equipment and blend seamlessly into their picturesque Texas landscape.
After scouring the internet for storage solutions, Cody and Jennifer landed on Ulrich, which specializes in customizable and sturdy storage sheds. Their sales consultant, Everett Ulrich, proved to be a great guide for their building process, answering their questions and helping them navigate their many options. Even better, Everett was always available by phone, text, or email, keeping the couple from overspending.
Crafting the Dream Garden Shed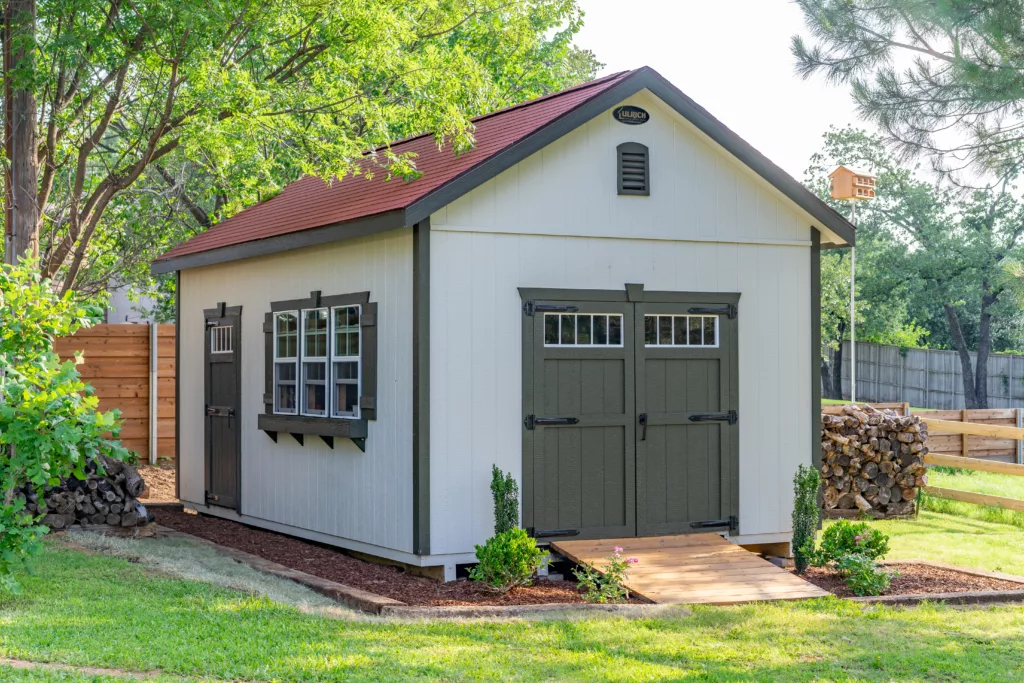 With Everett's help, the couple ultimately decided on a 12×20 Elite Garden shed, and this is where the Ulrich commitment to customization truly shone. Everett went the extra mile to source the exact shingles, trim, and paint colors that would perfectly match their home. Jennifer's delighted comment says it all, "It looks like our home had a baby." The shed seamlessly blended into their property, enhancing its overall aesthetic.
More than Just a Shed 
Their Elite Garden shed brought additional storage space and elevated functionality. With its higher ceiling and increased inside storage shelf space, Cody and Jennifer found an ideal home for their equipment and supplies. They now enjoy a well-organized space rather than continuing to stuff their garage.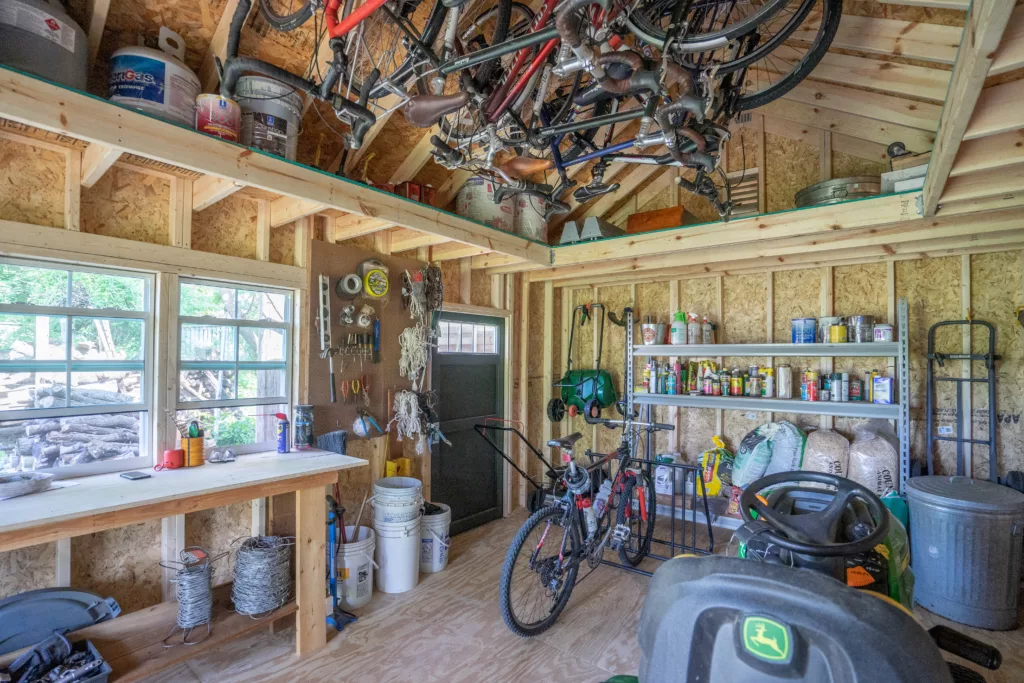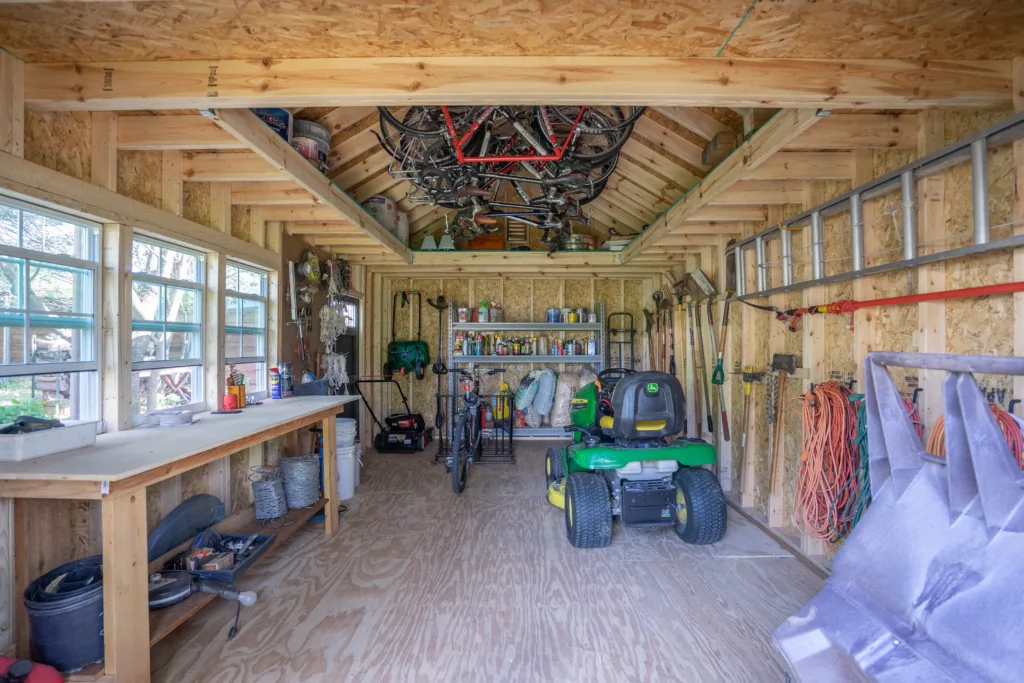 But the shed's versatility didn't stop there. Bicycles were hung from the ceiling, creating even more room for their beloved gardening equipment. Jennifer, who enjoys growing cut flowers for floral arrangements, found solace in the shed. "The shed has become my gardening haven," she confirms.
The Ulrich Experience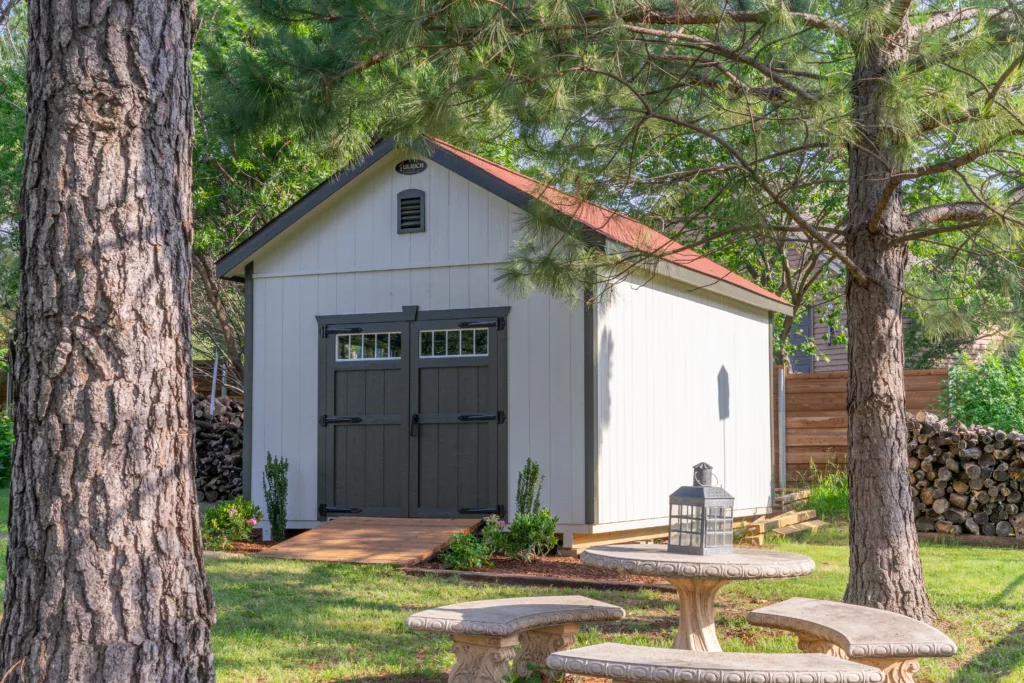 Jennifer sums up their experience with Ulrich perfectly, "If you look at everything—from the first reach-out with Everett through all of the decisions that we made getting the right roof, the right color, the right grading, everything—all in all, I give Ulrich a ten out of ten."
Considerations
The Benefits of Having an Ulrich Garden Shed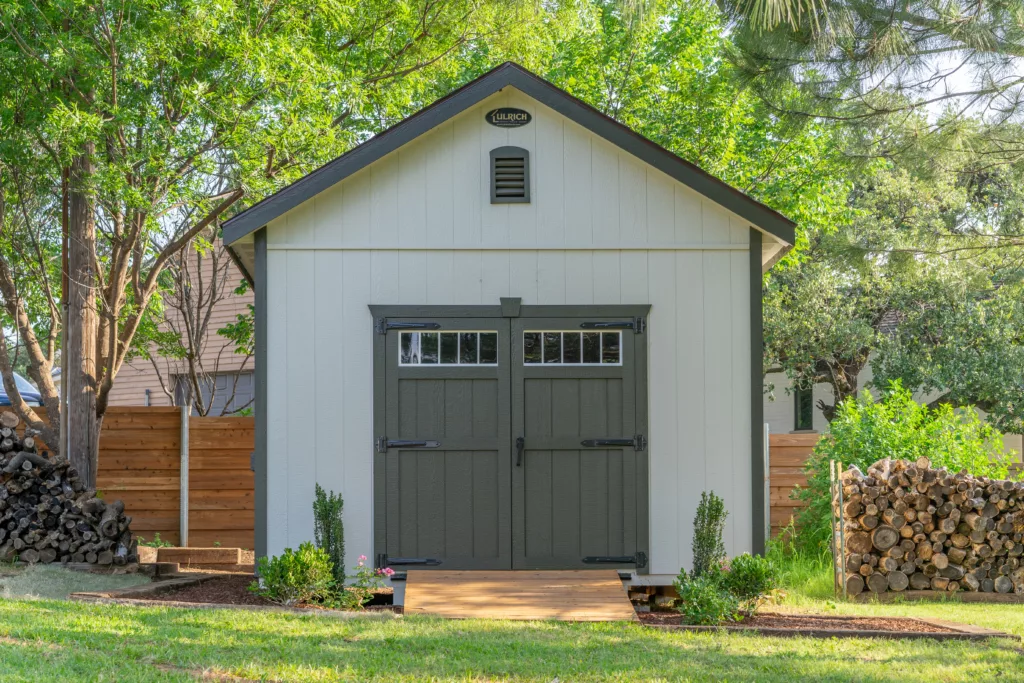 Endless Storage Possibilities 
Let's face it, as much as we love our gardens, they can sometimes become a battleground of tools, equipment, and clutter. That's where the Ulrich garden shed steps in, turning chaos into organized bliss. With its spacious design and smart storage solutions, you'll finally have a dedicated place to store all your gardening tools, lawn equipment, and outdoor gear. No more digging through piles of stuff or tripping over shovels – just a neatly arranged space that makes maintenance and access a breeze.
Customization Galore
No two gardens are the same, and we understand that. That's why we offer various customization options to ensure your shed fits your needs and preferences perfectly. You can choose from multiple sizes, styles, and finishes to match your home's aesthetic and unique requirements. Want extra shelving, windows, or a specific paint color? Ulrich makes it happen.
Weather Protection for Your Precious Greens
Plants need sunshine and water but also protection from the elements. Imagine that your prized rose bushes or delicate seedlings are shielded in a weather-resistant and secure Ulrich garden shed. These sheds are built to withstand harsh weather conditions, providing a haven for your green babies throughout the year. From scorching summer heat to relentless winter storms, your plants will thrive and grow in the comfort of their oasis.
Versatile Outdoor Workspace
Your Ulrich garden shed can be more than just a storage space. It can double as an outdoor workspace or potting area. With ample natural light and a well-ventilated design, you can comfortably tend to your plants, start seeds, or engage in DIY projects in your shed. It's like having a mini gardening haven in your backyard.
Increase Property Value 
Investing in an Ulrich garden shed doesn't just benefit you in the short term – it's also a smart move for your property's long-term value. Potential buyers always look for functional and attractive outdoor spaces; a well-maintained garden shed can be a major selling point. Not only does it demonstrate your commitment to organization and cleanliness, but it also adds a touch of elegance and practicality to your backyard. So, whether you plan to sell your home eventually or want to enjoy the benefits while you're living there, an Ulrich garden shed is an investment that pays off.
Conclusion
Reflecting on their entire journey, Jennifer gives Ulrich ten out of ten. From their initial contact with Everett to the meticulous decisions regarding the shed's roof, color, grading, and more, the experience was exceptional. We delivered on our promise of quality, reliability, and unmatched customer service.
If you, like Cody and Jennifer, dream of transforming your garage disaster into a personalized haven, consider embarking on a journey with us. Let us turn your chaos into serenity, just like we did for this satisfied rural Southlake couple. Say goodbye to clutter and hello to the garden shed of your dreams!