It's every homeowner's dream to have a place to relax and enjoy life, but sometimes, you must adjust your living space to accommodate your lifestyle. That was exactly what Patrick McGreevy did when he purchased a house and land in Brock, Texas. He knew that with his daughter commuting from college, they needed more garage space for her car. However, that meant sacrificing space for the zero-turn mower and workshop.
A Perfect Match: Blending In with the Backyard Poolscape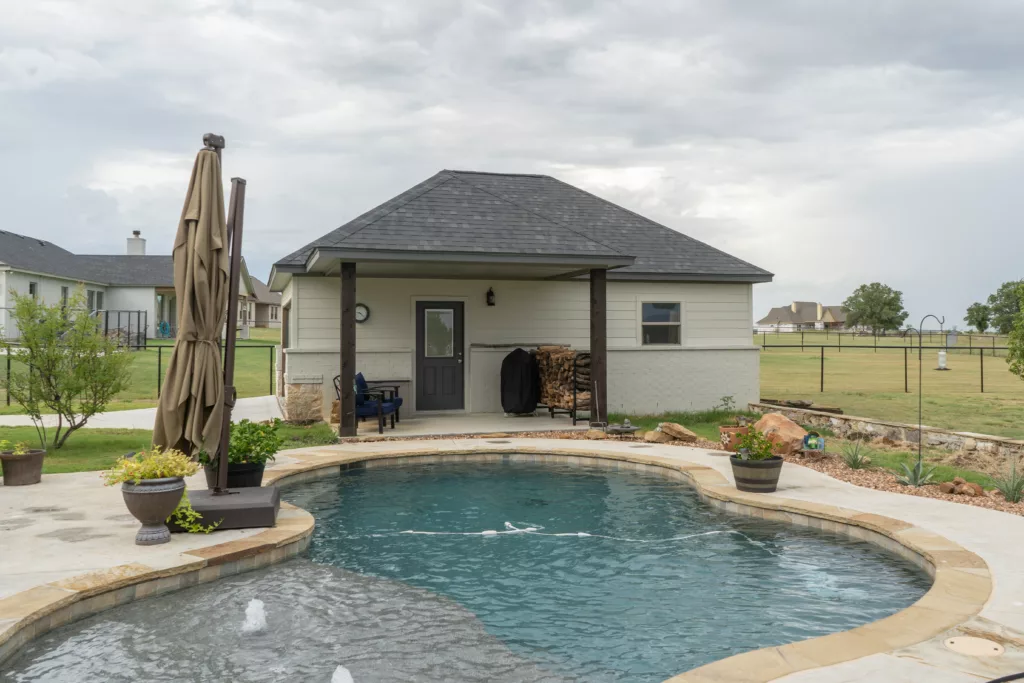 One of Patrick's critical requirements for his new garage was to match his house and look like it was part of the original build. After all, investing in a property as picturesque as this makes you want every addition to enhance the overall beauty. This was where Ulrich came into the picture.
Working with Ulrich's design team was a breeze for Patrick. Together, they envisioned a 20×30 one-story garage that would provide ample space and complement the backyard poolscape. Patrick added extra windows and a porch facing the pool, offering stunning views of the lake and the rolling hills behind their house.
Form Meets Function: A Garage that Meets Every Need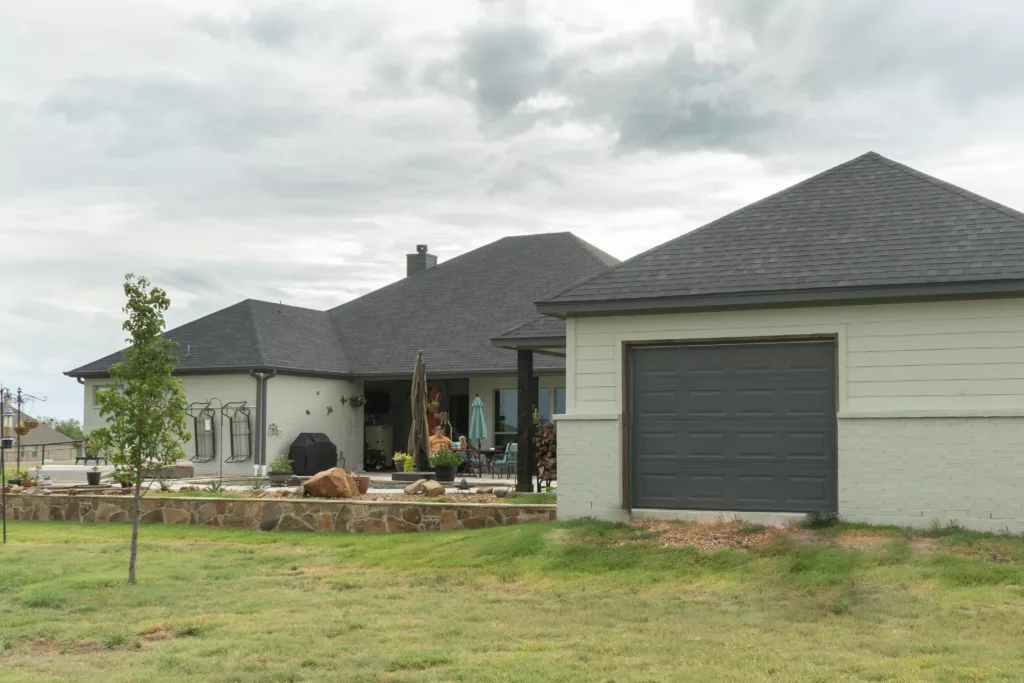 The new garage had to meet Patrick's specific needs. They opted for a two-car garage door in the front to accommodate his truck and a single garage door in the back for easy access to lawn equipment and the workshop. It perfectly blended form and function, catering to their daily requirements without compromising aesthetics.
A Smooth Building Journey with Ulrich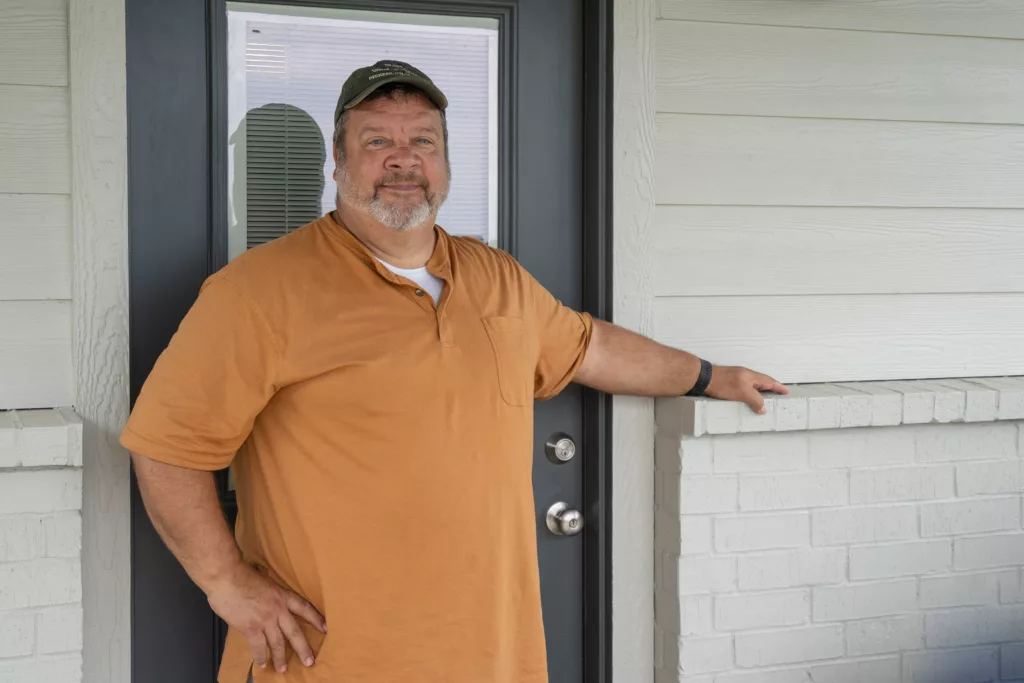 Working with the design team at Ulrich was a smooth and pleasant experience for Patrick. The team ensured clear and effective communication from the initial consultation through the construction phase. The Ulrich construction supervisor, Brian Seaman, did an excellent job keeping the project on schedule and the building site tidy. Patrick appreciated Brian's proactive approach to informing him about each upcoming stage of the garage construction process.
After the initial consultation, Patrick decided to go all in and get the biggest garage possible. It had a loft, electricity, and plenty of space for his tools and equipment. And when the final product was delivered, he couldn't believe his eyes. It was perfect. It had exceeded his expectations, and he couldn't wait to get to work.
But the story doesn't end there. A few months later, Patrick had an issue with his garage door. He called Ulrich's customer service, expecting to jump through hoops and get transferred to multiple people before his issue was resolved. But to his surprise, the representative he spoke with was friendly and helpful, and his issue was resolved within the hour.
The Envy of the Neighborhood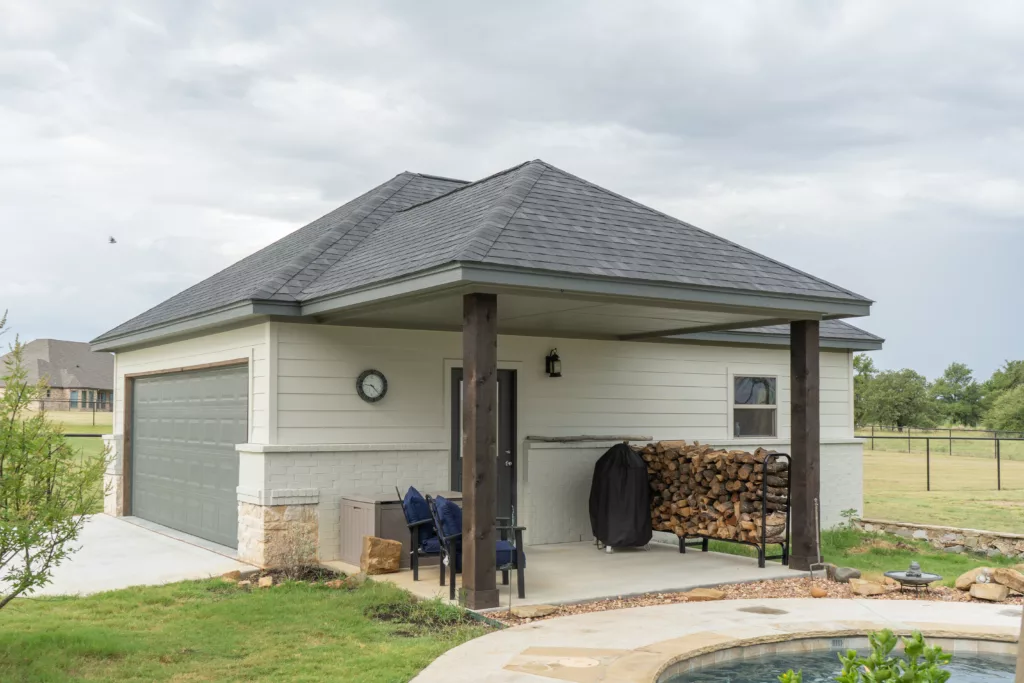 Patrick's neighbors quickly noticed how well the new Ulrich garage matched his house. Ulrich paid meticulous attention to detail, matching the roof pitch and shingles of the McGreevy's home. Additionally, they added complementary stone and painted brick accents to the garage, making it seamlessly blend with the surroundings.
A Happy Ending: Space and Aesthetics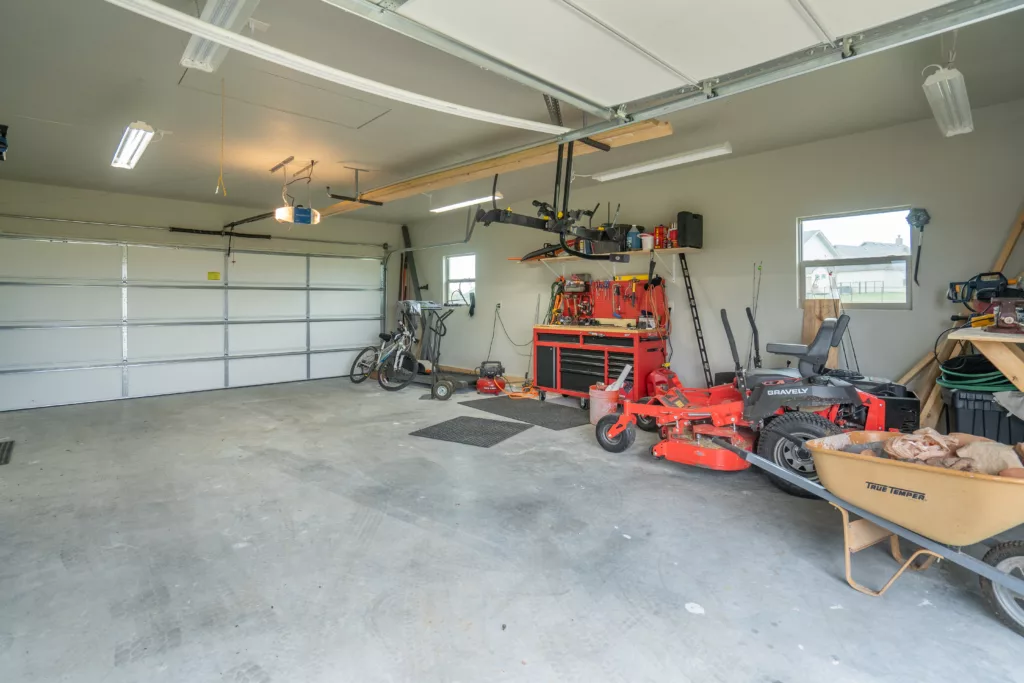 The McGreevy family now enjoys all the space they need with the new garage. Patrick has his dream workshop, and their brand-new garage genuinely looks like a natural extension of their home. 
With Ulrich, he found the perfect partner to bring his ideas to life, resulting in a garage that not only meets his practical needs but also enhances the beauty of his property. It's a story that reminds us that we can turn our dream additions into reality with the right team and a clear vision.
Considerations
Custom garages have always been a great way to enhance the functionality of any home. It not only increases your storage space but also enhances the aesthetic appeal of your property. And if you're thinking about getting a custom garage for your home, Ulrich should be your first choice.
Whether you want a two-car garage or a garage large enough to store your boat or RV, we have you covered. Our team can customize your garage to include everything you need, from built-in shelves and cabinets to insulation and heating systems. With a range of siding options, including wood, vinyl, and metal, you can design a garage that complements your home's architectural style.
We help you by:
Designing your detached garage to accommodate your vehicle needs (No finish-out)

Building to engineered standards for your location

Obtaining needed county or city permitting for you

Helping you work with your HOA to ensure a smooth process

Overseeing the entire process from start to finish
Get in touch with us today to secure your space with our custom garage.