Living in Visalia, one thing is certain – we all strive for a clutter-free and organized living space indoors and outdoors. Suppose you're tired of tripping over garden tools, struggling to find space for seasonal decorations, or simply wishing for additional storage options. In that case, an Ulrich heritage shed answers all your storage woes! This blog will explore why Visalia residents need a heritage shed to simplify their lives and elevate their storage game.
Ample Space for Everything
Let's face it – our belongings tend to accumulate as time goes by. From gardening equipment to outdoor furniture and bicycles to holiday decorations, our homes often have a shortage of storage space. A heritage shed provides the perfect solution, offering ample room to store all your belongings conveniently in one place. No more cluttered garages or overcrowded interior closets!
Protect Your Investments
Visalia is known for its beautiful weather. However, prolonged exposure to the sun, rain, and wind can take a toll on your valuable outdoor items. An Ulrich heritage shed provides much-needed protection and prolongs the life of your equipment, tools, and furniture. Keep your belongings safe from the elements and enjoy peace of mind knowing your investments are well protected.
Customized to Your Needs
Every homeowner has unique storage requirements and preferences. You can customize the shed with a heritage shed to suit your needs perfectly. From shelves and hooks to cabinets and workbenches, the possibilities are endless. Build the shed of your dreams with compartments that fit your gardening tools, racks for sports equipment, or a special area for crafting supplies.
Enjoy a Functional Outdoor Extension 
Having a dedicated heritage shed means unlocking the potential of your outdoor space. Transform it into a functional extension of your home! Use it as a workshop, a crafting area, a mini gym, or a quiet retreat for reading and relaxation. The possibilities are limited only by your imagination! You'll gain valuable storage and an additional living space that enhances your overall lifestyle.
Maintain Aesthetics and Space 
We all strive to keep our outdoor spaces visually appealing. A heritage shed is designed with this in mind. It blends seamlessly into your landscape, complementing your home's and surroundings' aesthetic appeal. You can choose from various colors, finishes, and styles to ensure that your shed is practical and a stylish addition to your outdoor space.
Considerations
Imagine a life where you can easily find your tools and equipment and don't have to navigate a maze of clutter in your garage. Envision a clean, organized outdoor space to relax and enjoy your hobbies. With an Ulrich heritage shed you can simplify your life, reduce stress, and make everyday tasks more manageable.
A Tailored Ulrich Heritage Shed Experience
We are committed to providing a personalized experience for our customers. When you decide to invest in a heritage shed, you can expect:
Customization:

Work closely with our experts to design a shed that matches your vision, from size and layout to colors and materials.

Quality Materials:

We use premium materials to ensure your shed is beautiful and built to last.

Professional Installation:

Our skilled team will install your heritage shed precisely, ensuring it complements your property seamlessly.
Get the Best Deals on Ulrich Heritage Sheds: Stock Inventory Sale in Visalia, CA
Looking to enhance your outdoor space with a high-quality shed? Now is the perfect time! We are having a stock inventory sale on our renowned heritage sheds.
This stock inventory sale has limited availability, so it's essential to act fast. With such incredible deals, the demand is high, and the sheds are selling quickly. Don't miss out on the opportunity to secure your desired shed at a significantly reduced price.
Here are the heritage shed models that we offer:
8×10 Ulrich Heritage Shed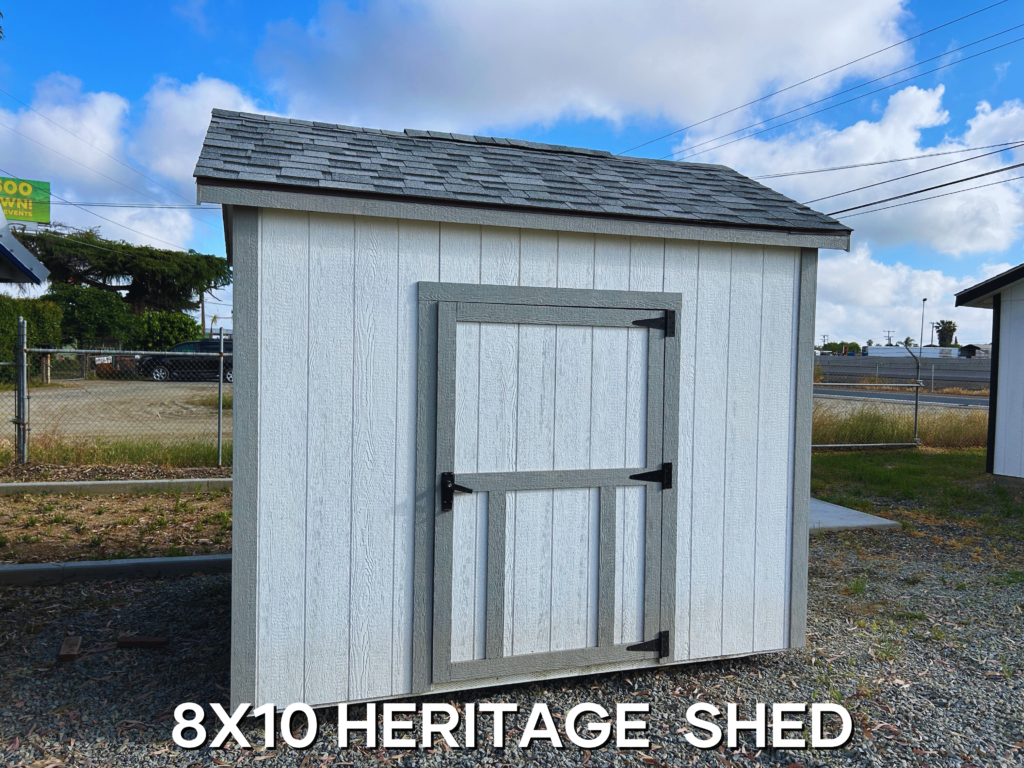 6×6 Ulrich Heritage Shed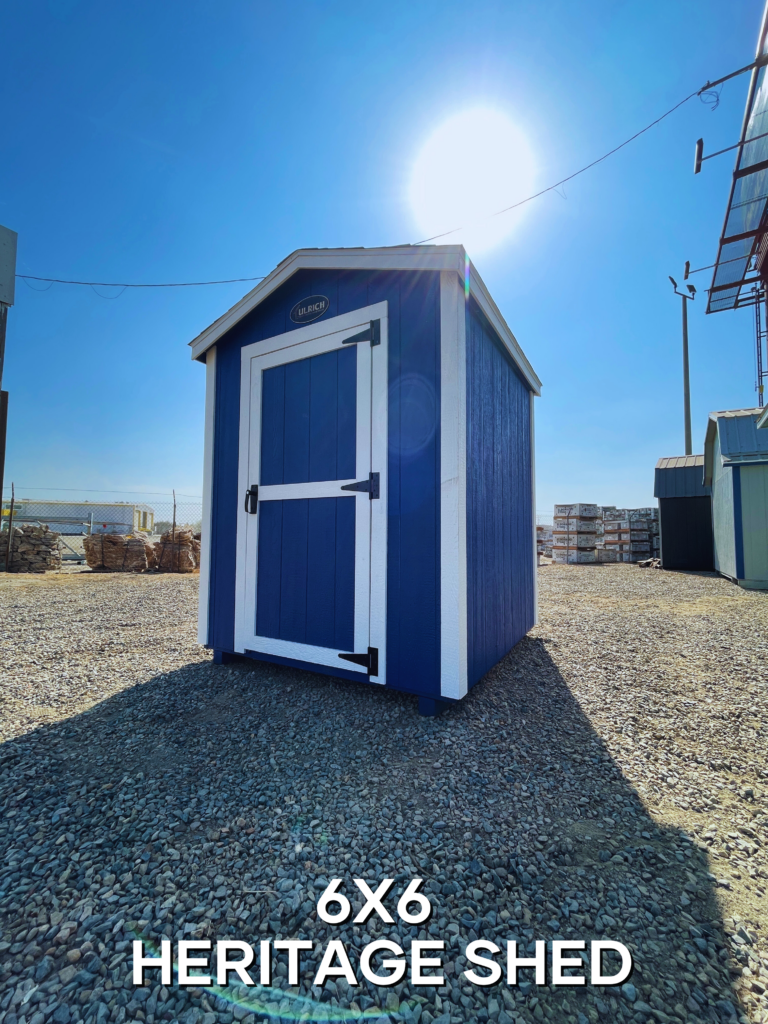 Shop now and start building your Ulrich heritage shed today!
Conclusion
Ulrich heritage sheds are the perfect solution if you're looking to maximize your storage space, protect your belongings, enhance property value, and enjoy a high-quality, customizable shed. With their durability and local support, investing in an Ulrich shed is a decision you won't regret. Consider an Ulrich heritage shed today and transform your outdoor space into a functional and stylish area you can enjoy.