Ulrich offers different style garages for every kind of vehicle and storage need. Our garage designers work with you individually to design the garage that fits your needs, dreams, and wants.
In this article, we will outline the 3 most popular models of garages we offer.
At the end, receive advice from our garage experts on how to determine what size garage you will need.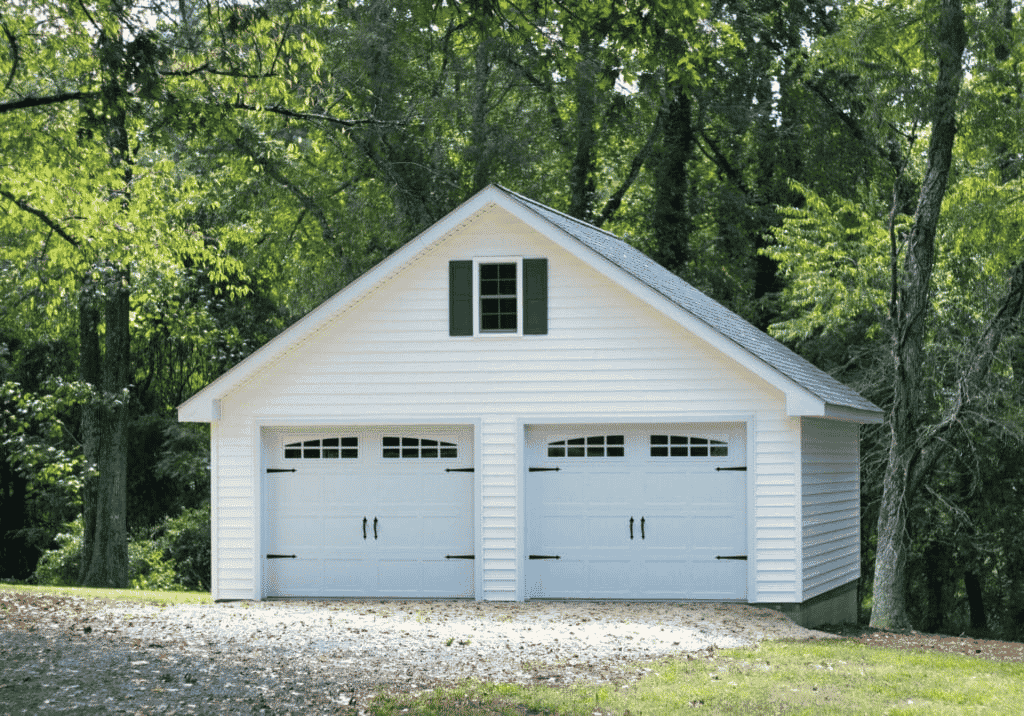 Our craftsman garage is our single story garage. It can have a basic wall height of 8, 9, or 10 feet. It can be built anywhere from a single car version all the way up to a three car version. The Craftsman has options for siding and roofing. We can do a metal roof asphalt, or shingle roof. We can also do a standard Hardy board lap siding all the way up to brick, stone, or stucco exterior. It is the perfect garage for parking one to three cars.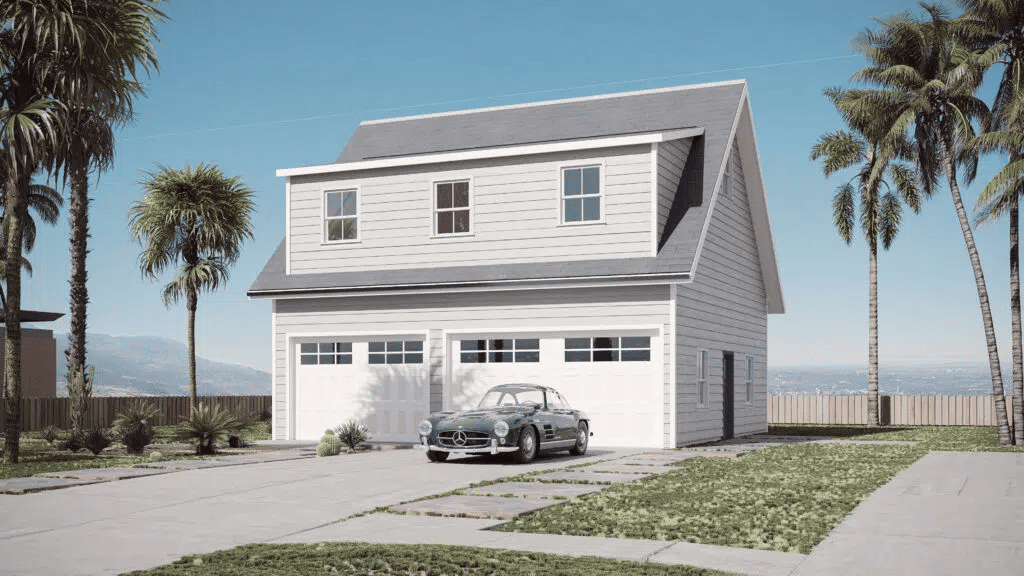 One of the most popular garage styles we build is a lofted, two story model, otherwise known as our Cape Cod garage. The Cape Cod garage is a popular model because it has a lofted second story above the garage which can be used for a home office space, workout room, playroom, man cave, she shed, which is all right above the garage. You still get the benefit of parking but with added extra square footage. This particular garage can be finished out whichever way you see fit with plumbing, heating, air, all the necessities that you would need. It could even be used as a mother-in-law suite.

Our modern garage is a new spin on a classic style which is considered a single slope roof style. This design picks and pulls from the mid-century modern era. It is very popular for backyard art studios or just for the customer that's wanting to make a statement piece in the neighborhood, or even in their backyard. It looks great with modern garage doors. Many customers opt for a full glass door if they're using it for a studio, maybe even your backyard workout space. It's a popular garage for that. It can be built up from a single car variety all the way to a four car size.
Our garage designer is often asked, "How much space do I need for my car or my truck?" We asked him to give us some insight on determining the right size garage you will need. 
A good rule of thumb is that generally, cars are going to be six to seven and a half feet wide. Your standard door's gonna be two to three foot wide. So I like to leave at least 10 foot in our designs for the average car, 10 feet of width. That way if you park in the garage, you can open the door, not hit the wall, not hit another car that's parked next to it. 
As far as the depth goes, your average size sedan, say a Honda accord, is about 17 foot in length for parking space. So I would recommend if you're parking a midsize sedan, you need at least 18 to 20 feet of depth to park that sedan. A full size truck in comparison is gonna need at least 23 feet, a full size truck with an eight foot bed and four doors. 

So if you have one of those big trucks, you're gonna need probably about 23 feet to park. I typically recommend at least a 24 foot depth for something of that size. Your SUVs, mid-size SUVs to large size SUVs, are going to be anywhere from 18 to 20 feet in length, all the way up to 22 to 23 feet in length as well.
 If you're parking a mid-size SUV and you are looking for the ideal size, I would recommend a 12 to 16 foot width and at least a 20 foot depth. So in general, a 16 x 20 will accommodate most vehicles and give you room for a little bit of storage inside.
Garage Size 

18-20 feet depth

22-24 feet depth

24+ feet

depth

Vehicle Type

Sedan

Mid-size SUV

Regular and Large size SUVs

Truck