Have you seen those sheds that resemble mini barns? Those barn style sheds are a unique type of shed build. They allow for plenty of storage space and extra room for lofts. Let's talk more about this style and things to consider when purchasing one.
What makes a shed a barn style shed? Sheds built with a gambrel roof style are considered barn sheds. A gambrel roof is built symmetrically with two slopes on each side. This roof design is popular because it gives more headspace inside your shed. A barn style shed is an attractive and spacious option.
Ulrich's take on the barn style shed is our "Texan" shed. Pictured below are several examples of barn style sheds.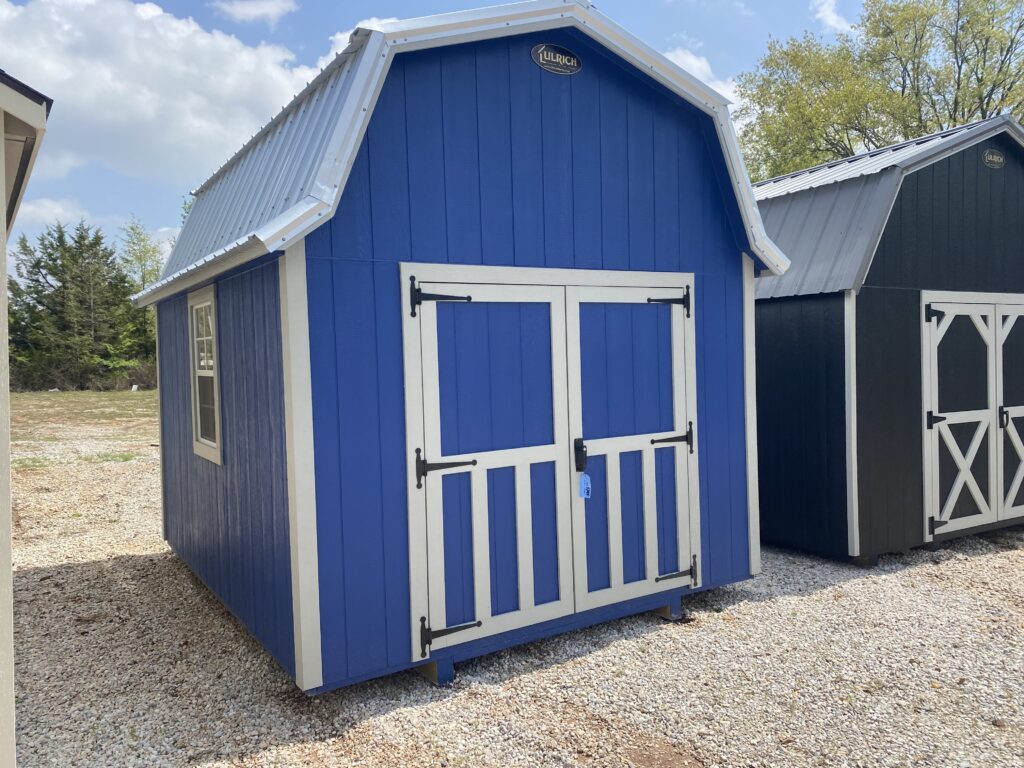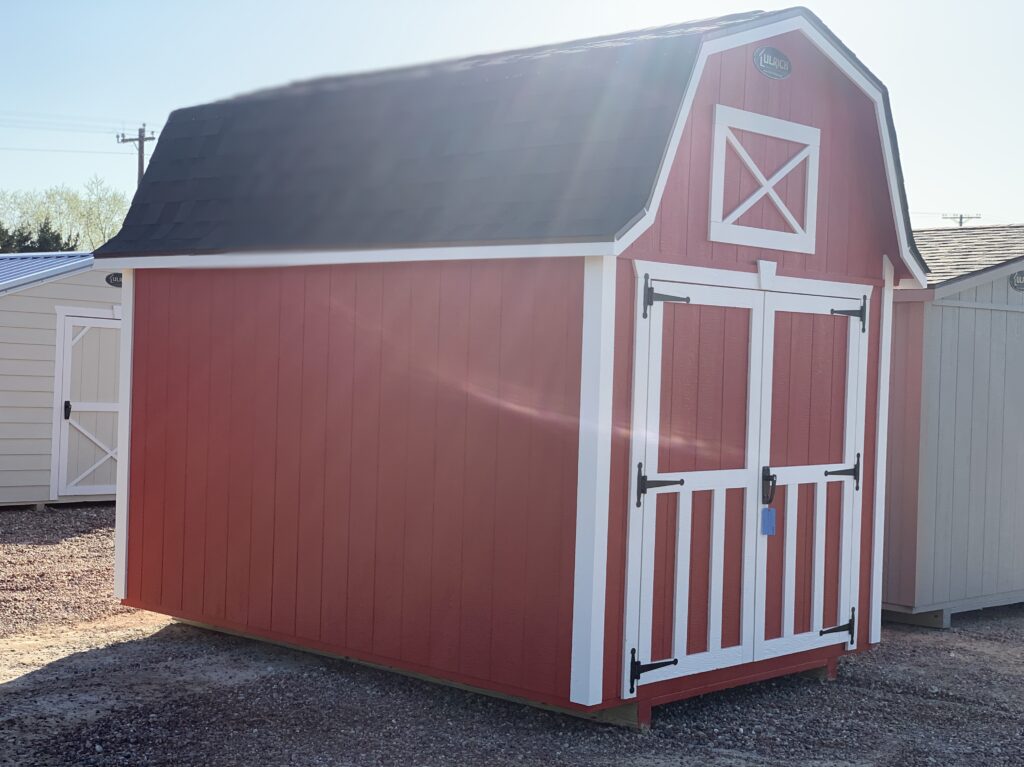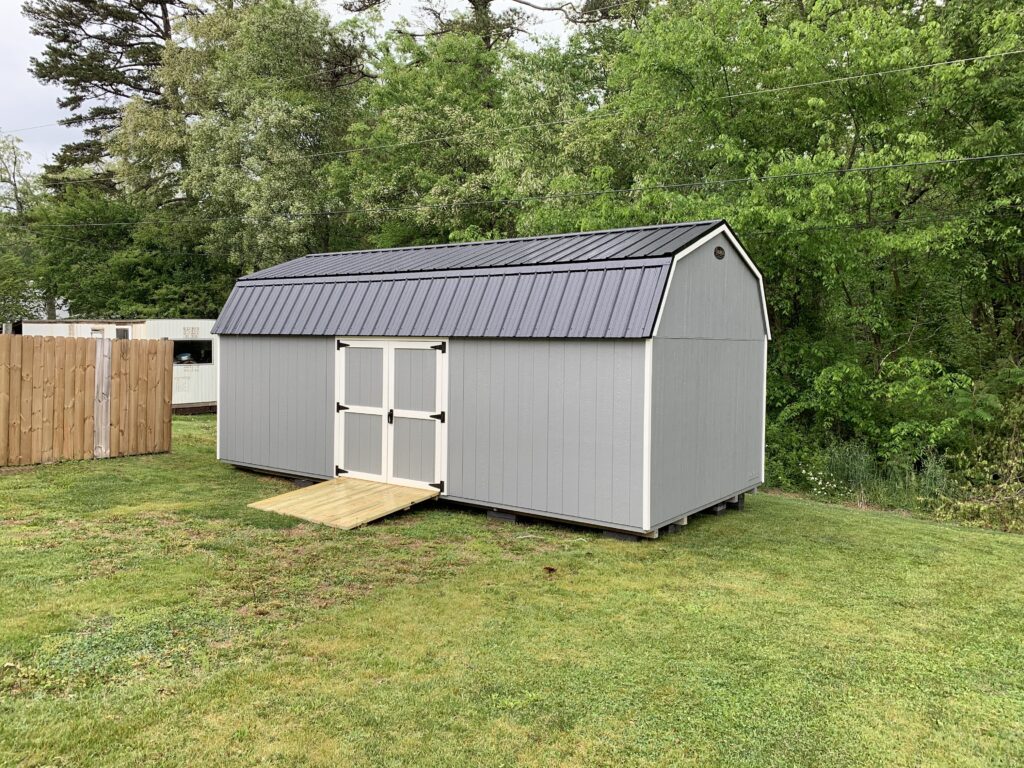 Popular Barn style Shed Sizes
When deciding on what size to choose for your barn style shed, consider the most popular sizes for this style:
8×10 – This smaller size is great for general storage of garden and lawn care items.
10×12 – A standard size that can be used for storage of items like lawn equipment and bikes. 
10×16 – This size could be used as a mancave, she shed, or a workspace for your hobbies.
12×20 – A larger size would be great to store garden items like your mower, an ATV, and extra storage space.
A tip when deciding on the size is to write down the items you plan to store inside along with their measurements. Measuring each item will help you know just how much space you need.
The Texan is Ulrich's barn style shed. We can deliver this shed to your property or we offer this shed as a build on-site option as well.
To see more of this model, visit The Texan page.
More info on the delivery or onsite build options here.