Moving the Nationwide Needle
Back in 1990, Jerry Ulrich founded Bluegrass Portable Buildings as a family owned business in Kentucky after serving 21 years as Mennonite missionaries in Costa Rica. Starting with a shoestring budget, the business grew very little but the passion for helping families live more memorable lives grew strong on son Jonathan as he watched his father sell and then deliver structures that helped families live the lifestyles they dreamed of! Jonathan helped his dad with the business doing anything he could from a very young age and learned how to build a shed by himself at age 9.
In 2001, Jerry relocated to Texas and he and son, David, rebranded as Ulrich Barn Builders where the Texas factory still is today. In 2003 another son Jonathan dropped out of high school after his freshman year and started as the first full time product design consultant. The company's sales grew over 650% through 2008 and he made a deal with his father at the age of 18 to buy 50% of the family business and in 2014 he purchased majority shares from his brother David. Today, Jonathan serves as CEO of the 2nd generation lifestyle structures company and carries on his dad's legacy.
a combined 250 years of industry management experience
Today the Ulrich family of companies is the premier solution for your backyard and lifestyle structure needs.
As a family company, we're committed to supporting family-owned and operated businesses across the country that share our passion for helping folks bring their life home. By adding local businesses across the U.S. to the Ulrich family of lifestyle structure companies we are able to share the experience of having structures that are built for life, for what fills your life, and for as long as you need them – with as many raving fans and local businesses that share our conviction.
At Ulrich, we have built and sold thousands of sheds, cabins, garages and outdoor living structures in California, Texas, and Virginia. As the highest rated shed company in America, we are strategically expanding into more U.S. markets. With 250 years combined industry management experience, we offer a unique ability to truly understand and solve your needs with a 5-star experience.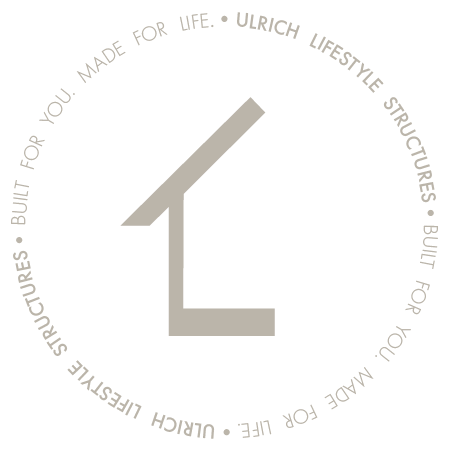 CEO and Visionary Jonathan Ulrich, incorporated Ulrich Holdings with a vision to expand nationally. A year later, the first rental lease company was acquired in Bakersfield, CA. And then another year later, a partnership was formed with Willard Martin from Dry Creek Mini Barns a 12-year-old company in CA, as well as Steve Byler with Byler Barns, a 46-year-old company in Harrisonburg, VA.