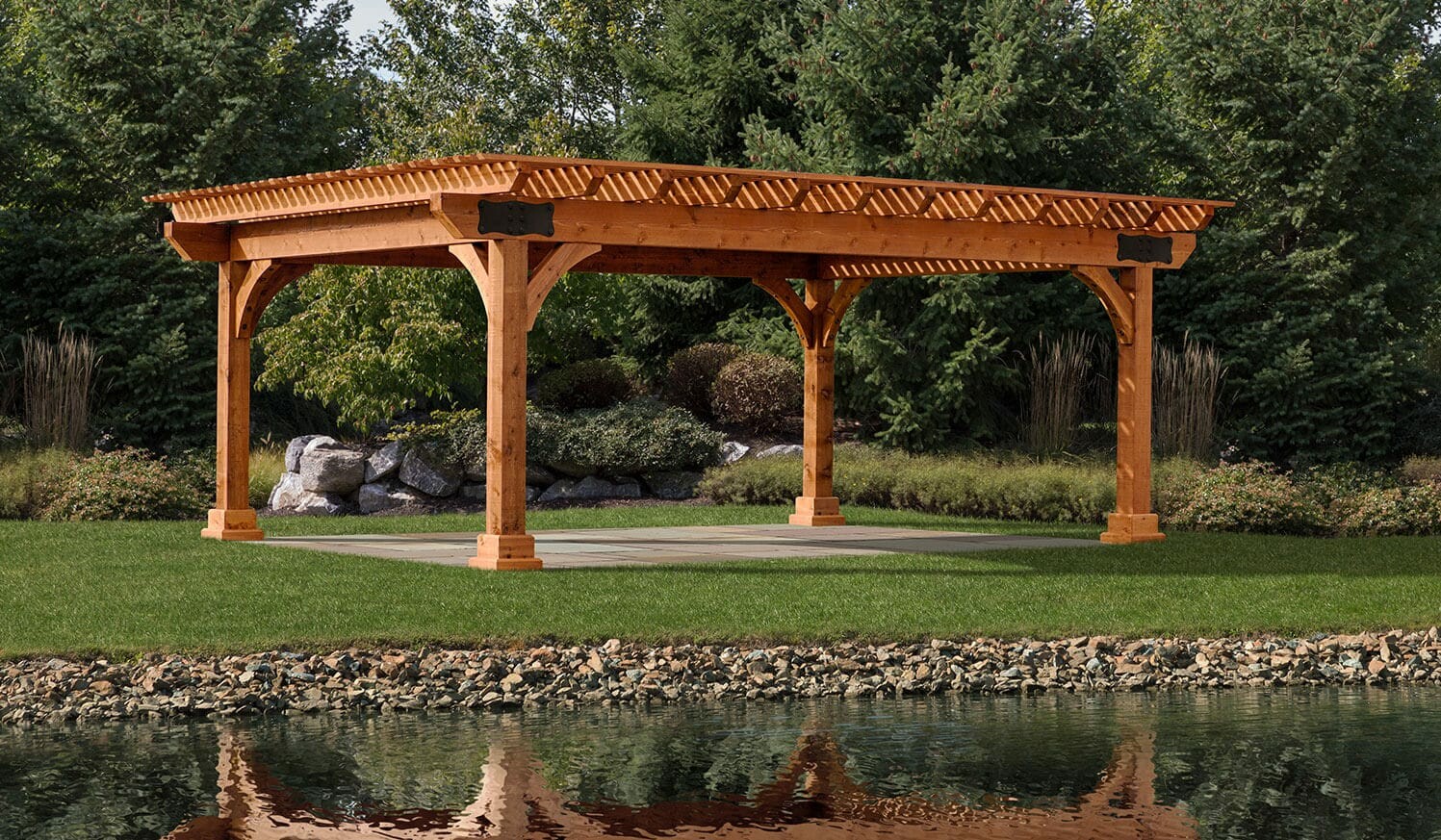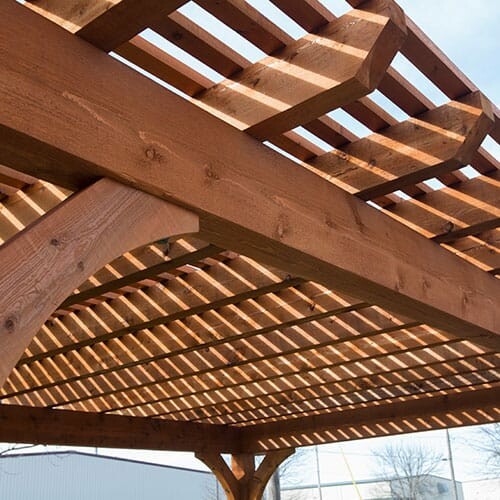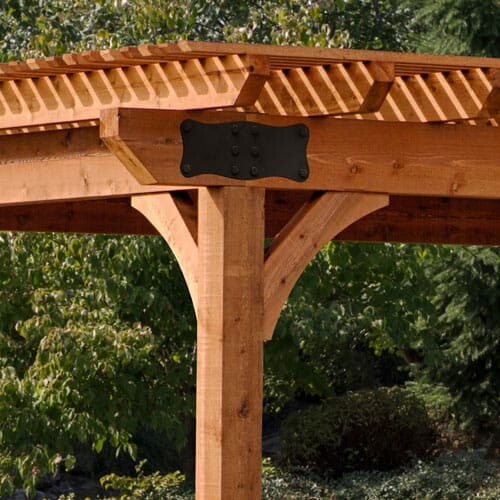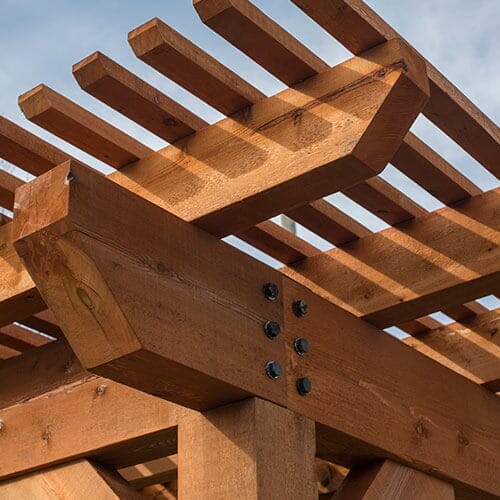 Not available in this area
The Kingston stands out as the rugged, big boy of the pergola world, built with all-cedar and supported by 8 x 8 posts and large 4 x 10 braces for extra stability. This pergola is built to stand the tougher tests of elements and usage.
Available in sizes starting at 10 x 10 this cedar pergola can be a built to a massive 18 x 40. If you are going for the open look, get up to huge 18×22, all supported by only four posts! Heavy duty headers and 4 x 8 joists provide superior strength and durability. The smaller spacing between the purlins creating a shadier retreat and more stable structure. This pergola is available in four water-repellant stain colors.
(function e(){var e=document.createElement("script");e.type="text/javascript",e.async=true,e.src="//staticw2.yotpo.com/JVPNH5SPg1npUzEs1Og5ESM2psH9aLawoQ4W6Rf3/widget.js";var t=document.getElementsByTagName("script")[0];t.parentNode.insertBefore(e,t)})();
Price Range: 
$2,500- $6,400
Uses: A storage or tool shed 
The simple design is our basic shed model
Even if your just looking for basic storage, a quality building will matter. With a 10 year warranty we have you covered for years to come and can give you the peace of mind knowing your belongings are safe and secure.
Price Range:
$6,700- $16,700
Uses: A garden shed or workshop
The classic model provides additional space
With additional security and framing options, take your storage to the next level. Up to a 15 year warranty and additional siding options all allow you to have your things safe, and look good while doing it!
Price Range:
$20,800- $37,500+
Uses: A She shed, man cave, or home office
The upgraded model includes additional features
Have more then your average shed can fit? Have a need for storing heavy machinery or a lot of tools? Opt for one of our larger buildings that come with the same quality and warranties as comfort, just in a bigger package! No matter the size needed we can have you covered and your stuff protected for years to come!
Price Range:
$30,000- $80,000+
Uses: A studio or guest quarters
Our enhanced option can be finished out on the interior 
The absolute best is all you will settle for, and that's what you get with the Luxury. Upgraded siding options, Finish-out ready or finished out completely (minus plumbing), a 20-year warranty this is the top of the top. You will be the envy of your neighborhood whether your using this for an upgraded storage solution or a home office or anything in between it doesn't get better then this!