Custom Sheds, Playhouses & Garages in Chesterfield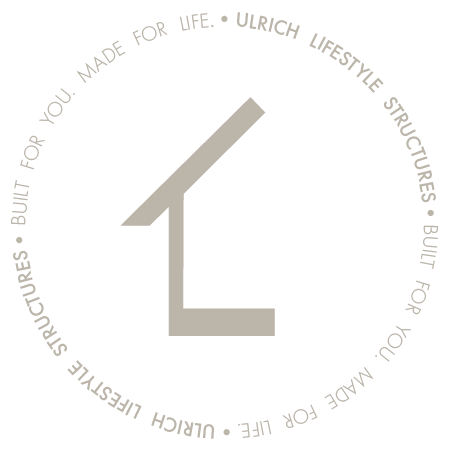 10804 Hull Street Road
Midlothian, VA 23112 
Looking for a shed or other structure in Midlothian, VA?
You're in the right place!
Ulrich offers backyard sheds, office sheds, and more at our Chesterfield Retail Center. We're well recognized throughout Virginia for our high-quality structures that are the perfect addition to any yard.
About the Chesterfield Retail Center
Ulrich's Chesterfield Retail Center is located at 10804 Hull Street Road, Midlothian VA 23112.
It's the perfect place to experience our sheds and structures for yourself! We have a wide variety of models available so you can see the different sizes available and take a look inside.
When you visit, you can see sheds, pergolas, playhouses, and more.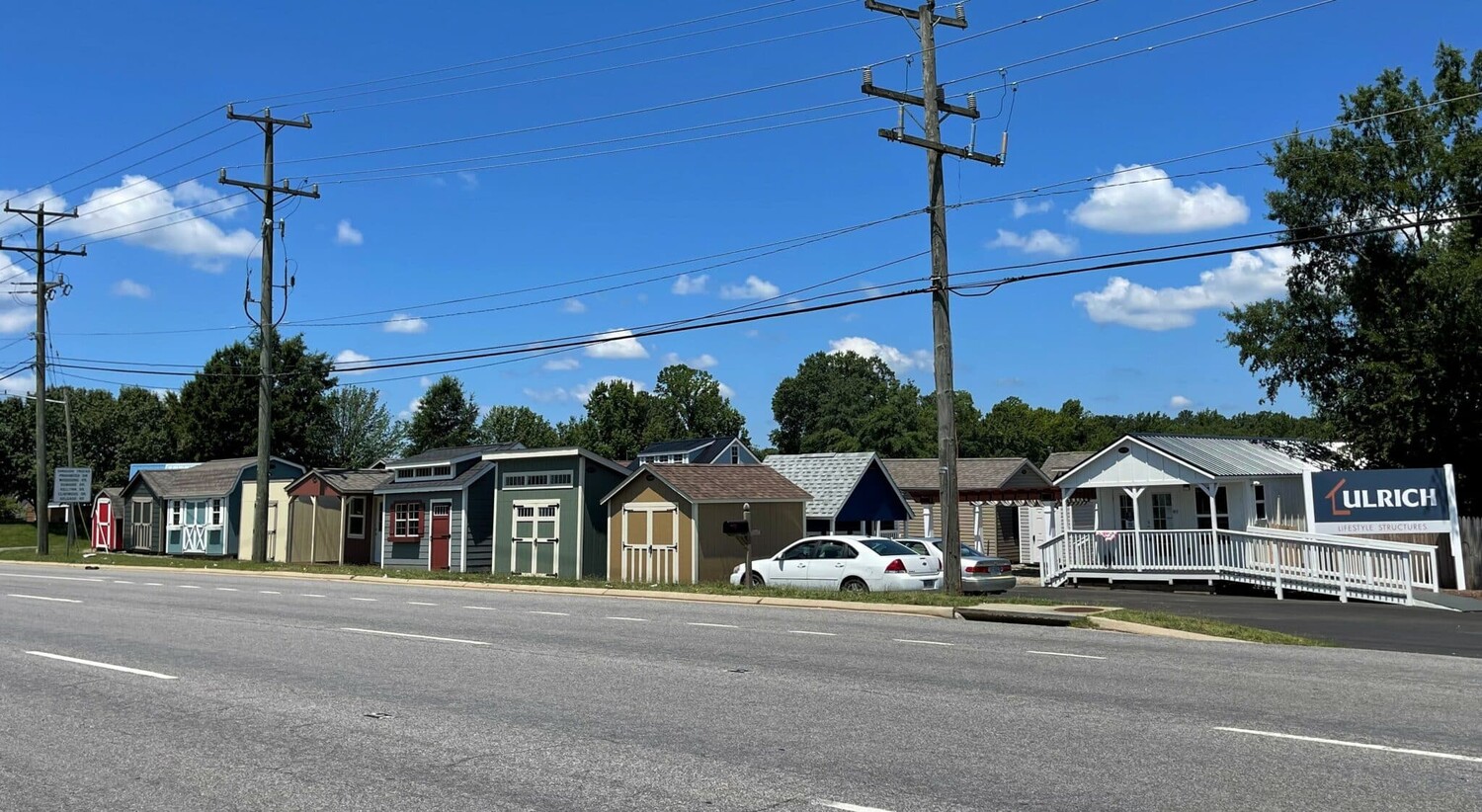 Our Proven Process at the Chesterfield Retail Center
At Ulrich, we've worked hard to develop and refine our proven process. We offer unmatched attention to detail and quality during every step. Learn more about the Ulrich difference here.
Contact Us for a Shed Design Consultation
The first step? Contact us to receive a free design consultation with our expert team. They'll be able to work closely with you to create the shed of your dreams with the functionality that you need.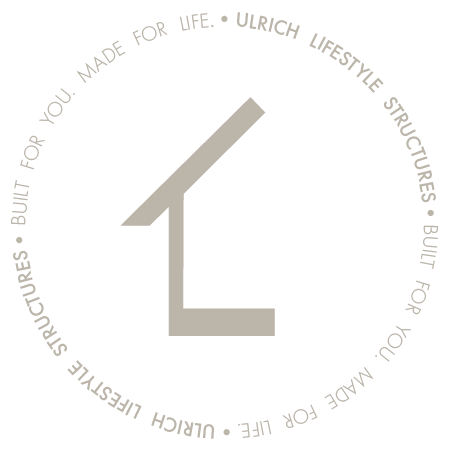 Receive a Design Consultation for Your Shed
Your first step will be to contact us for a design consultation and quote. Our design experts will collaborate with you to design the perfect shed. You don't have to worry about getting a cookie cutter option like the other sheds on the market. We'll make sure you have something unique created with you in mind!
Purchase Your Chesterfield Shed
Once you've decided on a shed, you can purchase your shed using a few different options for payment. We also offer financing to make the process straightforward and affordable.
Ulrich Builds Your Structure
We'll then construct a shed or other structure based on the design we developed through our communications with you. We take care of all the construction details so you don't have to worry about anything.
Your Shed Is Installed In Your Yard
The last step is for us to install your shed for you! We'll deliver the structure to your yard based on your schedule and handle all the details for you so you can start enjoying your new shed right away!
They were so easy to work with, very professional and friendly. "
Testimonials From Our Customers in Chesterfield

"William and Arthur had the on-site shed built in no time! I love it. Everyone was a pleasure to work with. Tracy was extremely helpful with putting together my dream shed. I would recommend to anyone. Thank you for such a wonderful experience."
"Ulrich is the company to turn to for your next shed. Their sales and design team spent hours with us to ensure we got all of our storage needs met at a price that fit our budget. Brad Abrahamson was fantastic! The delivery team was also amazing! They were professional, fast and friendly."
"Tracey Hensley was a delight to work with on designing my new Heritage Shed! Loved every minute of this process from design, to meeting HOA requirements and delivery! Very professional. It's SO cute and matches my home so perfectly! Trevon also did a fantastic job on our install."
"Our shed was delivered by Donovan and Trevon. They were both extremely kind, professional and incredibly thorough. We looked at quite a few sheds before visiting Ulrich and I'm glad we decided to go with them."
Outdoor Structures Available in Chesterfield, VA
Our Chesterfield center offers a wide variety of shed options. Contact one of our team members today or visit us on site to check out our sheds for yourself!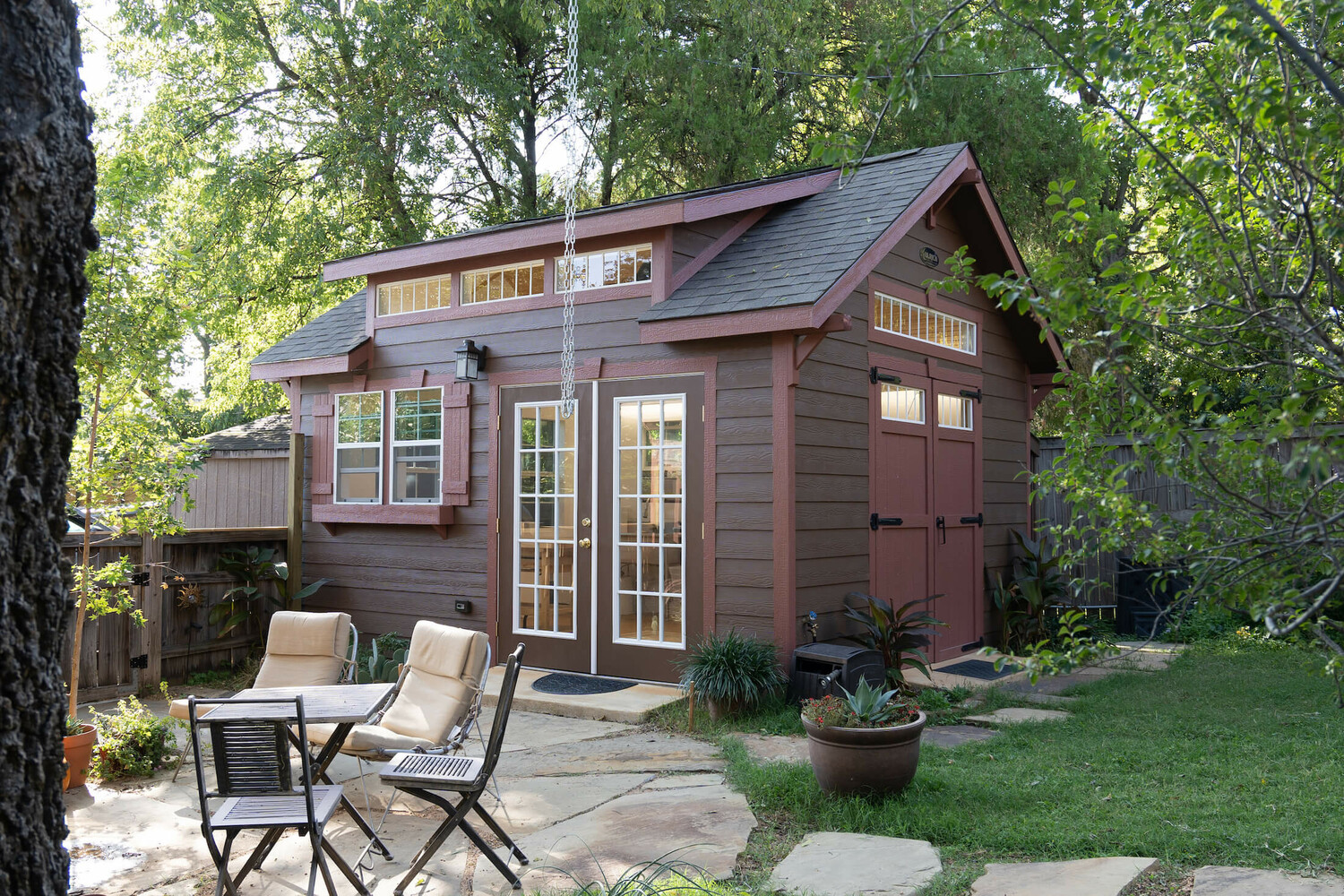 Our sheds can be used to serve nearly any purpose! Our customers have used their sheds as garden sheds, potting sheds, she sheds, man caves, crafting spaces, offices, and more. How will you use your new shed?
We also offer garages to those in Chesterfield VA. Whether you need a 2 car, 3 car, or other type of garage, we're here to help!
Learn More
We also offer playhouses, pergolas, and other options to help you improve your home and yard.
Learn More